November 15 - 21, 2015: Issue 240
Open Regatta to decide 2015 MC38 Australian Season Championship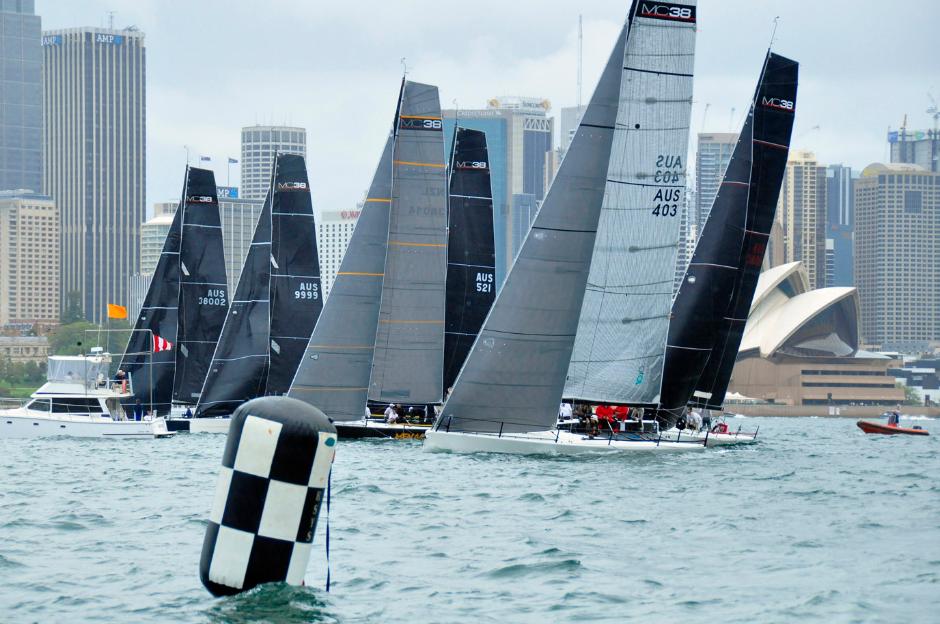 MC38 Open start on Sydney Harbour - photo by Bob Fowler
Event: MC38 Open Regatta, November 14-15, 2015 hosted by the Royal Sydney Yacht Squadron with racing on Sydney Harbour starting at midday both days
Final points from this weekend's MC38 Open Regatta on Sydney Harbour will decide the first-ever MC38 Australian Season Championship victor, and the one point gap between first and second forebodes a fiery showdown.
The Royal Sydney Yacht Squadron on the foreshore at Kirribilli is hosting the scheduled seven race decider for confirmed starters Menace, Dark Star, Ginger (CYCA), Robin and Clare Crawford's Assassin (CYCA), Ross Hennessy's Ghost Rider (RPAYC), Chris Hancock's Vino (MHYC) and Hooligan with RPAYC owner/skipper Marcus Blackmore back on the helm.
Overview and Day 1 report by Lisa Ratcliff HERE
Pittwater Council Plans for New Youth Art Show in January 2016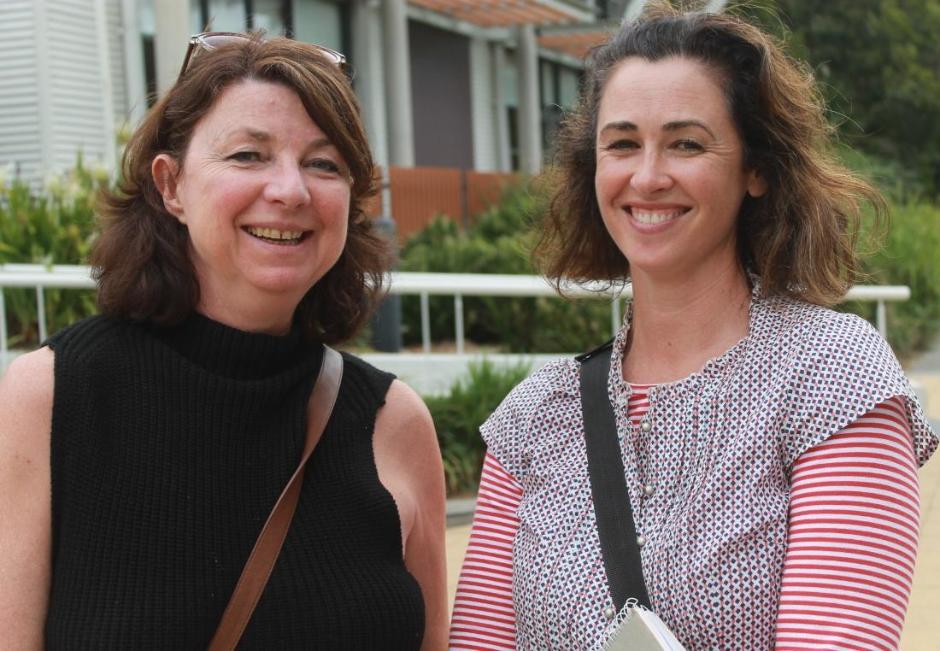 Artist and Teacher Meredith Rasdall and Megan Treharne, Arts and Cultural Officer at Pittwater Council
Pittwater Online ran into these two lovely ladies on Wednesday afternoon at Dunbar Park, Avalon Beach.
Meredith Rasdall is the lady who initiated and continues so much work promoting and teaching Art for our younger community members, and said later she was sharing insights accumulated through the bi-annual children and youth ArtsFest, and perhaps some of what it took to make ArtSpot such a success, for a proposed Youth Art Festival to be held in Avalon Recreation centre from January 3rd to 10th, 2016.
Due to other commitments Meredith will be only able to advise for this great Summer event. As Pittwater Council has done wonders in supporting and fostering art events in Pittwater, this too will be one to look forward to.
Remembrance Day Service at Avalon Beach RSL: 2015 Mayoral Address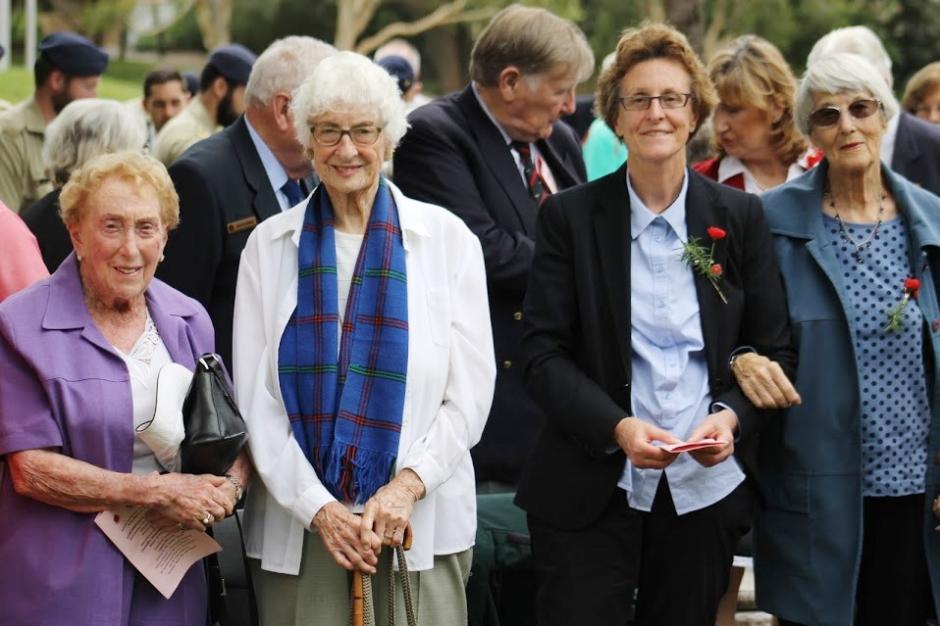 Avalon Beach RSL and Avalon Beach RSL sub-Branch has a tradition of hosting Legacy Widows as Guests of Honour at Remembrance Day Services - A JG picture
Remembrance Day Services were held throughout Pittwater on Wednesday the 11th of November, with wreaths laid at all Memorials and a strong attendance at Returned Service Leagues Cenotaphs.
At Avalon Beach RSL Pittwater's Mayor, Councillor Jacqueline Townsend's 2015 Mayoral Address was greeted with appreciation by a large crowd.
President of Avalon Beach RSL sub-Branch, Graham Sloper, conducted the Commemorative Service.
Our record of the 2015 Mayoral Address and Prologue by Avalon Beach RSL sub-Branch President HERE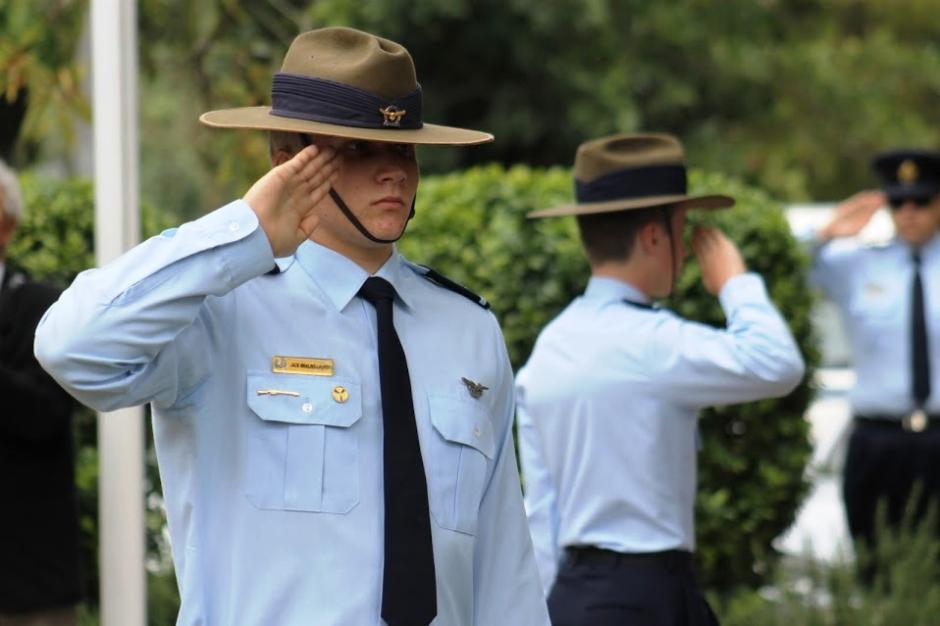 The Catafalque Party for 2015 Remembrance Day Service was formed by 305 Squadron Air Force Cadets
Spring in Pittwater: November 2015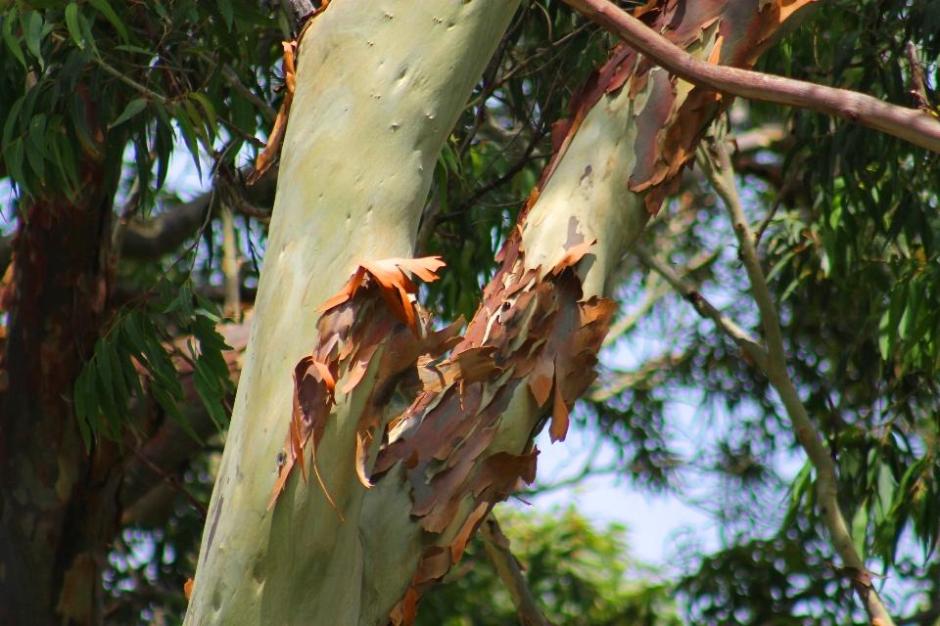 Pittwater's Spotted Gums are shedding their bark - the beautiful green colour of the trunk occurs after rain: which we've had a bit of, along with some hail, the last few days: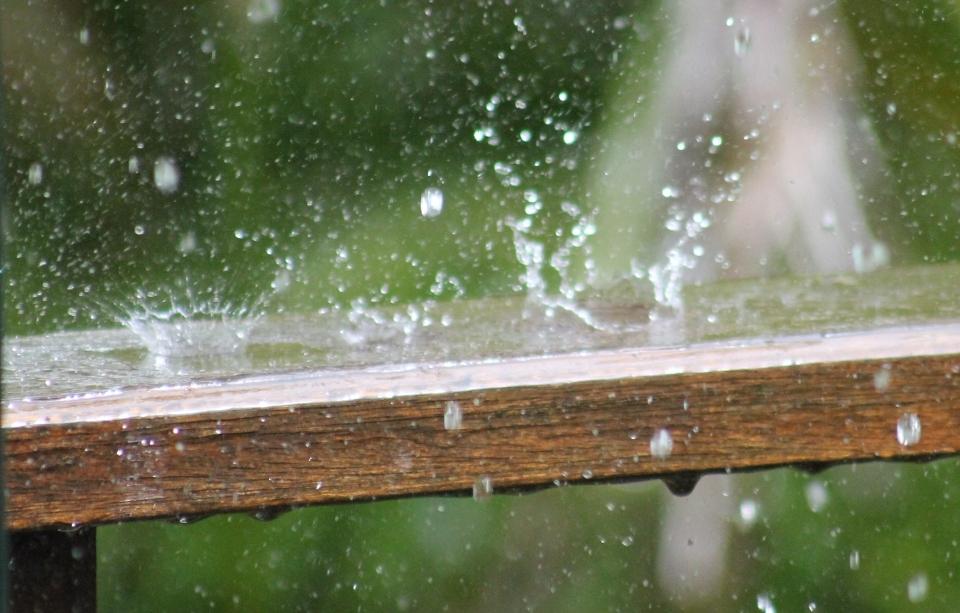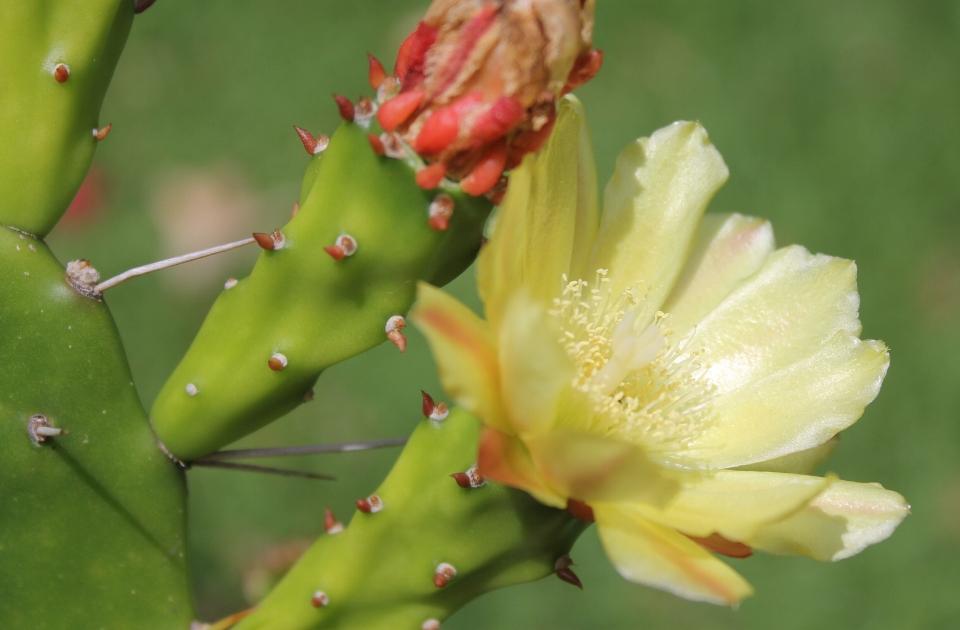 Cactus flowering this week
Pittwater Online News is Published 8 a.m. Every Sunday Morning and is By, For and About Pittwater - and all that adjoins her green hills and blue waters.
8 a.m. - Winter and Spring - 6 a.m. Summer and Autumn