June 2 - 28, 2014: Issue 168
Seniors Exercise Class Sets A World Record in Mona Vale's Village Park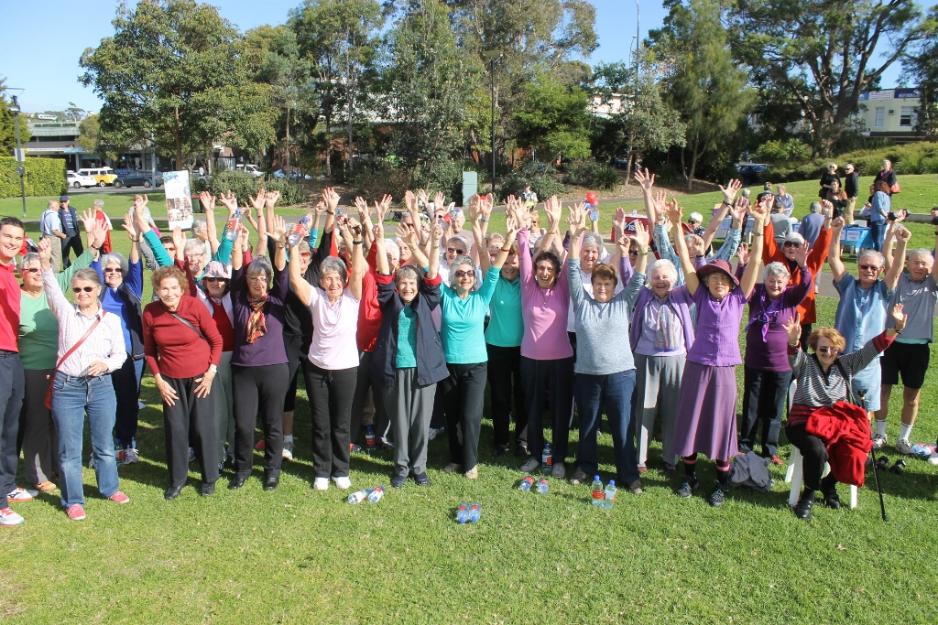 Yes! World Record SMASHED! - picture by A J Guesdon.
Community Care (Northern Beaches) (CCNB) ladies Alyssa Stephenson and Jenny Stevenson had a great idea a short time ago – let's try for a Guinness World Record in an exercise class for seniors. On Friday morning, in the Village Park at Mona Vale, 52 over 70 years young people agreed and joined in learning a series of exercises taught by professional trainers Steve and wife Anna of Vision Personal Training in Mona Vale that focused on increasing strength, mobility, balance and finished with some stretching.
According to Guinness World Records, the only existing, similar world record for people aged over 70 years is the oldest dance troupe, The Hip Op-eration Crew (New Zealand), consisting of 23 active members aged 67 to 95 years old, with an average age of 79 years and 197 days as of 10 May 2014. With a whopping 52 ladies and gentlemen performing Friday's World Record exercise class, you could say they did…they really really did it!
Full story HERE
More pictures form part of this week's Pictorial - A Week In Pittwater - June 2014 HERE
International Surfing Day 2014 - Catch Your First Wave at Avalon!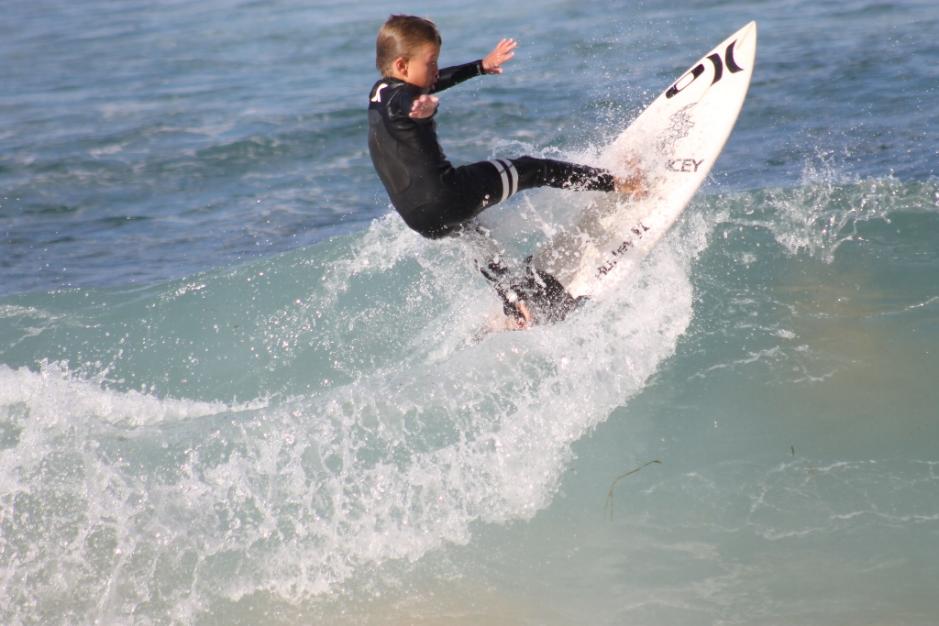 ISD 2014 at south Avalon -picture by A J Guesdon.
International Surfing Day 2014 – Hurley Champions Coaches at Avalon Beach - June 20th, 2014
Friday, June 20th was International Surfing Day. Initiated by the Surfrider Foundation in 2005, International Surfing Day is held annually on or near the summer solstice or winter solstice, depending on which hemisphere you are in. The day has an environmental focus and encourages people to clean up our coastal areas and then celebrate the sport of surfing.
The great team at Hurley Australia put on a coaching session with champion surfers Barton Lynch, Wayne 'Rabbit'' Bartholomew and Adrian Buchan ably supported by Shane of Palm Beach Surf School. The idea was to celebrate International Surfing Day by helping youngsters to catch their first wave.
We spoke with the three lead coaches, and a few others, about what this day and surfing means to them.... Report HERE
More pictures form part of this week's Pictorial - A Week In Pittwater - June 2014 HERE with link to Public Gallery.
RPAYC Youth Sailors To Mix It With the Best in the World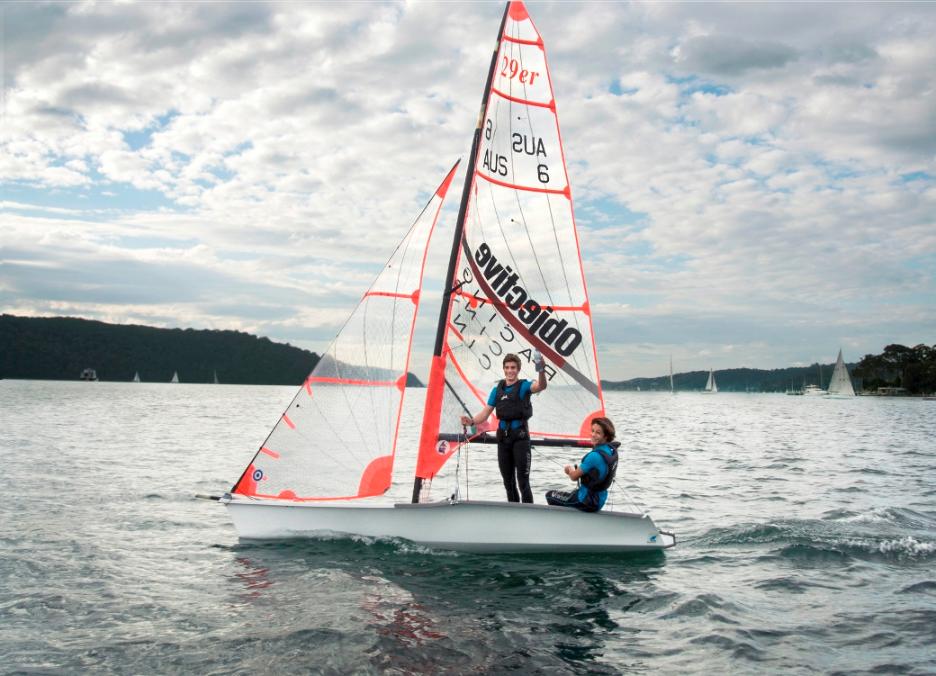 The water to take to the games - picture by Damian Devine.
The Royal Prince Alfred Yacht Club youth sailors Jim Colley and Shaun Connor are heading off this week to prepare for the ISAF Youth Sailing World Championships in Portugal (12-19 July), representing Australia as part of the national youth sailing team in the open skiff 29er class.
These 16 year old rising stars have been on a rigorous training schedule, on water & off water over the past 2 years and went up against some tough competition earlier this year to be selected in the national team and are the only team from NSW.
Story by Damian Devine
HERE