June 28 - July 4, 2015: Issue 220
June 21 - 27, 2015: Issue 219
June 14 - 20, 2015: Issue 218
Articles This Week
New Data Proves Overwhelming Support for Pittwater to Stay As We Are + Fit for the Future timeline makes mockery of fair process from Pittwater Council and LGNSW
Save Our Councils Coalition Launched – State MP's Join their the Ranks Against Forced Amalgamations from SOCC
BL's Blast Off 2015 – Celebrating 10 Great Years of Surfing Festival Fun + International Day of Surfing Celebration at Harbord Diggers on Friday June 19th
TEDXPITTWATER: THE ART OF BEING PITTWATER - Saturday 20th of June - a chat with Naval Architect Rob Tulk, one of this year's Speakers
This is Avalon - Winter Solstice Festival: Sunday 21st of June
Reflections By George Repin: RABAUL
INAUGURAL SYDNEY HARBOUR & COAST WALK - DAY 26 - BILL AVERY by John Illingsworth
Aquatics: RPAYC members excel at Australasian Etchells Championships - report by Jill Connell, photos by Teri Dodds
Pictures: Avalon Tattoo 2015 - the 10th Annual Celebration
Profile: Fiona Rae, Annabelle Chapman, Diane van Ooi and Karen Begg - Palm Beach SLSC Ladies Masters - this is a celebration of the sisterhood, a small insight into four great women who excel in their own fields and win gold as a team when competing in surf life saving events!
History: May to June 2015 - Early Pittwater Watermen: Captain Francis Hixson: 8 January 1833–2 March 1909
If Creswell is the gentleman considered by many to have given birth to the thought of an Australian Navy, a Sydney gentleman, who conducted his first training exercises here in Pittwater and Broken Bay with the Naval Brigade, is the gentleman who gave birth to the physical reality. He is also the gentleman who was responsible for the saving of countess lives in ensuring a program for the building of lighthouses up and down our coastline became the lightships that in many case, still stand today, including Pittwater's Barrenjoey
Artist of the Month: Artist of the Month June 2015 - Tim Hixson: Tim Hixson first began photography whilst a student at Southern Illinois University. After returning home to Australia he lived in Byron Bay then worked out of his studio in North Sydney shooting commercially and developing his personal photography. In 1998 he returned to plastic camera photography, producing the exhibition and book 'BEACH'.
He has had many solo exhibitions and awards since then and continues to explore the ocean and beach culture using traditional and alternative photography.
Tim is the great grandson of Captain Francis Hixson, and a superlative waterman alike this builder of the Naval Brigade in N.S.W. Tim is our Profile to open the month of June - while his great grandfather opens the Pioneer Watermen of Broken Bay and Pittwater History pages for June.
Pittwater and Northern Beaches Next Weekend
Three BIG events on next weekend – on Friday June 19th the International Day of Surfing event at Harbord Diggers, on Saturday the TedxPittwater: The Art of Being Pittwater is on at Newport, and the Avalon Winter Solstice Festival will run from dawn until dusk at Avalon Beach and throughout the village shopping centre streets.
This week we run an insight into one of the speakers for TedxPittwater 2015, Rob Tulk a naval architect, HERE
Also this week we've had some add ins to the This Is Avalon - Winter Solstice Festival – there's still an opportunity for Not for Profits to become part of this as well as a call out for those who want to be volunteers or local community /school fundraising events to assist with activities.
Call Ros Marsh, President of the Avalon Palm Beach Business Chamber Inc. ASAP on 0407 932 066
A full rundown of what's on where in the village and on the beach and even its headlands is available HERE – sure to be one of the best shortest days of the year celebrations in Sydney next weekend!

SURFRIDER FOUNDATION AUSTRALIA CELEBRATES INTERNATIONAL SURFING DAY!
Come along to the unveiling of the latest addition to Freshwater Headlands Surfers Walk of Fame, by famed sculptor Mick Purdy. Enjoy an entertaining evening of drinks, food, music and film celebrating the sport of surfing and the importance of protecting our oceans, waves and beaches.
EVENT FROM 4PM FRIDAY 19TH JUNE 2015 AT HARBORD DIGGERS CLUB.
More event details coming shortly!
Contact operations@surfrider.org.au for further information.
Tickets here: www.surfrider.org.au/event/international-surfing-day-2015
Proudly Sponsored By Barefoot Wines, Four Pines Brewing Co and Harbord Diggers Club
Apology
We'd like to apologise to all those who look forward to our History pages each Issue and also those eager to read about the Currawong historic yacht in her early days.
We do have the next in the Pioneer watermen of Broken Bay and Pittwater series ready to run, it will focus on Scotland Island Shipbuilders, and we also found during our research one of Australia's first lady entrepreneurs who at one time owned the whole island - yes she's of Scottish heritage, yes, she was a Tasmanian, yes she later became a Countess and then a Marquise - yes there is romance and revolution and some of the premier peoples in Australia and on the world stage involved - but as we treat these pages as record keeping devices and like to run as much as possible, and there is, once again, a small book to load/set on each of these pages, we have run out of the extra 70+ hours required this week to get this done. Apparently there really is only 24 hours in every day.
The same goes for the wonderful voyages and racing thrills of the beautiful Currawong (see column opposite) so that too shall run in Issue 219.
We have given precedence to all else you see running as full pages this week as this is, after all, a News Service and this is what's new and news this week.
So History and Archivist lovers - you're in for a treat x 3 next Sunday. We're very excited about what we've found to share with you.
A J Guesdon, Editor - Pittwater Online News.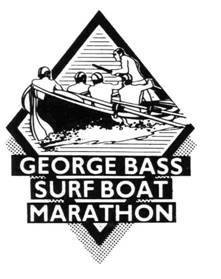 George Bass surf boat marathon 2016
Entries are now open for the 2016 George Bass Surf Marathon. Head to georgebassmarathon.com.au to download the entry form!
Special early bird prices are on offer until 30 September 2015
Winter Solstice 2015
June Solstice in Sydney, New South Wales, Australia is on Monday, 22 June 2015 at 2:39 AM AEST
PLANNING for NON-PLANNERS
Monday 15 June - FREE Half Day Course
Highly Recommended: With Professor Peter Phibbs from Urban Planning & Policy Group at University of Sydney.
The Basics: 9:30am to 12:30pm
Advanced: 1.00pm to 4pm
Ideal for members of residents groups and community organisers and workers. To register/learn more: Emailchar.jones@innersydneyrcsd.org.au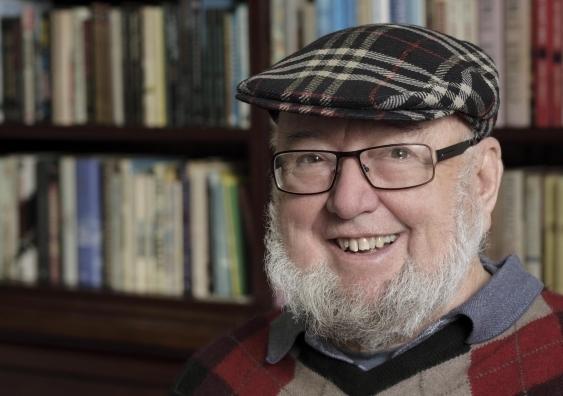 Honorary doctorate for 'Australian living treasure'
11 JUN 2015: by MYLES GOUGH - UNSW
Internationally renowned Australian author Thomas Keneally has been awarded a UNSW doctor of letters for his contributions to Australian literature.
The internationally renowned Australian author and historian Thomas Keneally has been awarded an honorary doctorate in recognition of his contributions to Australian literature and society.
Noting his illustrious career as "a supreme teller of stories" that have had a profound impact on our understanding of the past, UNSW conferred on Keneally the degree of Doctor of Letters, honoris causa, the University's highest honour.
Keneally is the author of more than 40 published works of fiction and history, and has won an array of literary prizes and honours in Australia and around the world.
He has three times been nominated for the Man Booker Prize for the best work of fiction published in English, winning in 1982 for his novel Schindler's Ark, which was later adapted into the Academy Award-winning film Schindler's List.
Keneally, who grew up in New South Wales, is also an avid public speaker and activist. He has recently edited a pair of anthologies focused on the asylum seeker debate: Another Country, is a collection of writings by asylum seekers, while A Country Too Far, features essays and stories by some of Australia's leading writers.
In his speech at the UNSW graduation ceremony, Keneally spoke about the issue, urging both major political parties to stop their "outrageous and willful" misuse of the English language to dehumanise refugees, and instead commit to finding an international solution.
"We have reacted to a genuine world crisis with verbal meanness and subsequent cruelty," he said. "I wish devoutly that instead of pressing the English language into its more brutal gears and scapegoating victims… we too could address ourselves not to international denial but to an international solution."
"Let us lead a world crusade to enable, through the co-operation of all liberal democracies, accredited refugees to be absorbed into our populations," he said.
"So let's use mandatory detention only for health, identity and security checks that do not take years, but weeks. Let's have accommodation centres – not prisons. And for God's own sweet sake, let's release all children from mandatory detention. Let's have an independent commission to decide on asylum seeker policy to stop politicians using it to improve their vote."
Keneally has had a long-standing relationship with UNSW. In January 2014, he delivered the university's annual Gandhi Oration, and before that played an important role in the campaign to establish a Chair of Irish Studies.
In 1983 he was made an Officer of the Order of Australia. He is also a Fellow of the Australian Academy of the Humanities, was the founding chairman of the Australian Republican Movement, and has served on the Australian Constitutional Commission and the Australia-China Council.
Top: Author Thomas Keneally. Image: Helen White, courtesy SMSA
UNIQUE VEHICLE SHOW 2015
June 11, 2015
The Royal Motor Yacht Club Broken Bay at Newport is pleased to announce the staging of the 8th Annual "UNIQUE VEHICLE SHOW" on Sunday 26th July.
An "unusual" event for a Yacht Club to host you might think, but "boaties" do have many other interests, and an enthusiasm for all things mechanical is certainly one of them!
Rob Brown (RMYC Event Organiser) said today in announcing the event,
"We are very excited to host the show once again this year. We are working closely with the Pittwater Motor Enthusiasts Association and their members, who will be show casing some of the rarest motor vehicles, bikes and engines dating as far back as the early 1900's. And while you are here you can try out our "food and wine tasting" that will run throughout the day.
This year the show will incorporate a new category, a selected number of moderns… from the year 2000 through to the present day. This will obviously add even more colour and flare to what has been a fantastic array of motoring history over the last seven years here at RMYC.
There will be over 60 vehicles on display including beautifully restored Vintage cars, Classics, Sports Cars, Hot Rods, Motorcycles, working engines and Models.
The vehicles will be located in the waterfront car park at the Royal Motor Yacht Club, 46 Prince Alfred Parade, Newport. 10am till 3.00pm.
Entry is free - members of the Public are welcome but will need to sign in, if they wish to use the club's facilities. Parking is limited at the club, so why not make it an even more special day by catching the historic MV Reliance ferry from Rowland Reserve Bayview or from the Newport Arms Public Wharf. Cost $5.00 per person each way!
We look forward to seeing you here at the RMYC!
For more information, please contact RMYC office during business hours – 9997 5511.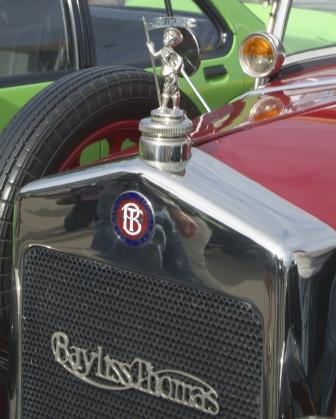 SHOROC Announces Operational Plan for Year Ahead
June 12, 2015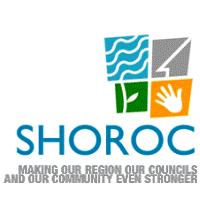 SHOROC has released its Operational Plan for 2015/16, outlining major infrastructure and service priorities for the region and key initiatives to be delivered for the councils and communities of north east Sydney.
SHOROC is a partnership of Manly, Mosman, Pittwater & Warringah Councils led by a Board of the council Mayors and General Managers. We advocate for our region, coordinate regional planning, and build partnerships to improve the strategic capacity of our member councils.
Cr Peter Abelson SHOROC President and Mayor of Mosman says that the SHOROC 2015-16 Operational Plan includes projects that will build on the results in recent years for the region and councils.
SHOROC is focussed on providing value and getting results and major priorities are to:
• Improve transport, health, community and education services
• Grow local employment and containment
• Facilitate appropriate housing growth and choice, deliver waste infrastructure, and improve regional asset planning
• Reduce waste to landfill and improve regional environment and sustainability
• Continue to build our regional capacity to partner with other levels of government
"SHOROC's joint advocacy and partnership with the NSW Government has led to the government delivering outstanding results for the region, including $644 million for a Bus Rapid Transit system and major road upgrades, as well as the new Northern Beaches Hospital.
"This plan adds a range of projects focussed on regional employment and economic development, while continuing the key focus on transport, health and environmental sustainability.
"Central to success in the coming year is the strong partnerships built with government agencies to work together for improved transport, health, planning, waste and community services.
"We've had considerable success in advocating for infrastructure and I would like to extend this to regional collaboration for community and social services in the years ahead."
"Planning for the future is a central theme. This plan sees SHOROC working with NSROC to coordinate and support councils across northern Sydney in subregional land use and infrastructure planning under the NSW Government's A Plan for Growing Sydney.
"In addition, we're now providing a joint procurement service in collaboration with NSROC for councils of northern Sydney," Cr Abelson said.
"SHOROC also continually seeks to improve its operations and council strategic capacity. We will be aiming to improve the way we operate to foster effective regional collaboration of councils across our region and also more broadly with NSROC and its member councils across northern Sydney."
Read the SHOROC 2015-16 Operational Plan.
NSW Public Works reforms
9th June, 2015 - NSW Government Public Works
NSW Public Works will move to a new business model that provides expert industry advice and works with the private sector to deliver infrastructure services across NSW.
Minister for Finance, Services & Property Dominic Perrottet said the decline of NSW Public Works revenue and rise in the growth of competitive private services had significant implications for the sustainability of the NSW Public Works operating model.
"While NSW Public Works has and will continue to provide invaluable expert strategic advice on this program of work, primary responsibility for project delivery lies with the business community", he said.
Over the next two years Public Works will advise and oversee the State's infrastructure solutions to re-position itself as a 'smart buyer' of infrastructure services from private businesses, particularly for agencies and councils. The reforms aim to secure the future of the organisation.
The NSW Government will continue to provide support in emergency engineering response across NSW, and support the natural disaster grants program. Services in regional, rural and remote NSW will continue as usual.
Some services currently provided by NSW Public Works that can be supplied by the private sector will be transferred, sold or discontinued. Affected employees, clients and other stakeholders will be consulted before plans are finalised. Client contracts will not be impacted by these changes.
Find out more about NSW Public Works
________________________________
Direct link: www.publicworks.nsw.gov.au/public-works-transformation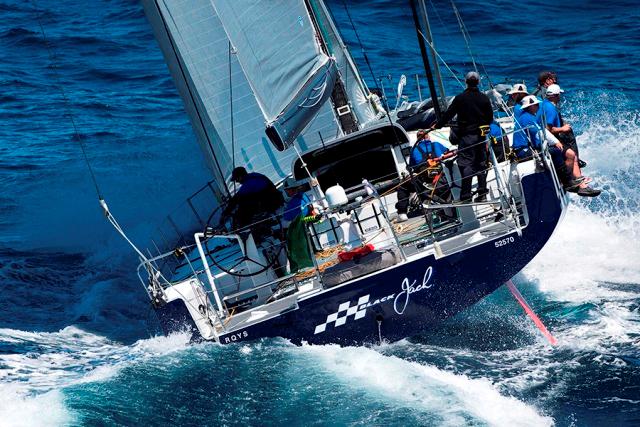 Brisbane to Keppel yacht race - ideal launch pad for the northern circuit
Event: Club Marine Brisbane to Keppel Tropical Yacht Race starts 1100hrs Thursday July 30, 2015 from Moreton Bay finishes Keppel Bay, hosted by the Royal Queensland Yacht Squadron at Manly, Brisbane, Queensland
Winter has barely arrived in the south eastern states and already a savvy bunch of yachties are planning to cast off the woolies and get out of town. Entry for the Royal Queensland Yacht Squadron's 9th annual Club Marine Brisbane to Keppel Tropical Yacht Race is open and a diverse fleet is building for the 1100hrs start on Thursday July 30, 2015 from Brisbane's Moreton Bay.
Of the RQYS organised 343 miler, Rear Commodore Mark Gallagher says, "already there's a great fleet heading north to enjoy the fantastic hospitality shown by the finish crew at Keppel Bay Marina. The course is scenic and like most coastal passages it's a thinking person's race to play the wind and tide to maximum advantage. And we throw whale watching in for free!"
"With regular flights to Rockhampton airport it's the perfect pit stop for swapping crew and gear, and the ideal launch pad for the northern circuit," reminds RQ's sailing manager Richard Matterson.
His team is making it even easier for Sydney Gold Coast yacht race crews wanting to take the option of back-to-back coastal races as the best way to leap-frog north to the Whitsunday regatta loop of Airlie Beach, Hamilton Island and Magnetic Island race weeks.
There's an existing agreement in place with the Cruising Yacht Club of Australia that paperwork submitted for their Category 2 Sydney Gold Coast yacht race also satisfies the entry criteria for the Brisbane to Keppel. RQYS' latest initiative to assist owners with logistics is the offer to send their gear truck to Southport Yacht Club to meet the CYCA's fleet and collect equipment owners need transported north to Manly for the next stage Club Marine Brisbane to Keppel Tropical Yacht Race.
For the past four years supermaxis Wild Oats XI and Grant Wharington's Wild Thing have been the gun line honours boats. With the Oatleys' race record holder Wild Oats XI on a ship to Los Angeles to tackle the Transpac Race there's going to be some elbow room at the head of the table.
So far Peter Harburg's 70-footer Black Jack is Wild Oats' likely successor.
Sam Haynes from Sydney has a new Celestial, a JV designed TP52, and though he's won division one for the past two years he's coming back to try for a hat trick, and hoping this year is the running race advertised in the brochures. "We are due for a downhill ride, but regardless I need to take the TP north and it's a good step in that direction, towards Hamilton Island and the IRC Australian Championship. It's pretty scenic along the Island and getting into the bay at the end; the race itself is good to do."
The people's boat, Russel McCart's Volvo 60 Spirit of Mateship, is returning with its mix of regular and ADF crew.
Now in its ninth year, the 343 nautical mile challenge from Moreton Bay to the finish in Keppel Bay starts at 1100hrs on Thursday July 30, 2015. Further course details will be included in the sailing instructions.
The Notice of Race has been published and online entry is now open.
Entries close Friday July 17, 2015.
by Lisa Ratcliff
Top: Black Jack -credit Andrea Francolini
2015 Pub2Pub - for Early Bird Discount,register by 14 June
New name, new finish, new optional 'short course' - register NOW
This year the iconic community event will be held on Sunday August 23. It has a new name: the 'Pub2Pub Fun Run & Festival' and will be bigger and better than ever. We hope you'll join in the fun again.
Why 'Festival'? Because this year we've tweaked our iconic event to enhance the experience for all participants and the wider northern beaches community... and to raise more funds for the wonderful causes the event supports in conjunction with Rotary Club of Brookvale.
NEW FINISH LOCATION
The Newport Arms is undergoing renovations, so this year the event will finish at Newport Surf Club.
REAL FESTIVAL ATMOSPHERE
• Live Music during the race and at the finish line
• International Food Festival
• Share drinks with friends from the Bar
• Sponsor's Stands
• Activities for kids .../and of course
• The Awards Ceremony
OPTIONAL SHORT COURSE
To encourage healthy activity and community involvement by more youngsters, we're now offering a short, 3km course, starting at Mona Vale Surf Club.
LOTS OF PRIZES
For teams, individuals, schools and more...
This year we're aiming for up to 10,000 participants - doubling the event's previously capped entry limit. As a result, we're hoping to raise even more money to support the great work of local community charities like Bear Cottage... the Children's Cancer Institute... Manly and Mona Vale Hospitals... Life Education Australia... Sunnyfield Disability Services... The Kids' Cancer Project... and White Ribbon Australia.
Legendary Ironman Guy Leech returns as event Ambassador and the mighty Manly-Warringah Sea Eagles are also on board. Now we want YOU!
A special 10%+ Early Bird Discount applies to everyone registering by June 14. To register, simply click here
The Pub2Pub Team
'WITH GOD ON OUR SIDE'
FILM SCREENING in AVALON
This powerful, compassionate, documentary film by Porter Speakman will be shown at Avalon Baptist Church on Sunday morning June 28 at 10 a.m.
"With God On Our Side" takes a hard look at the theology and politics of Christian Zionism, which teaches that because the Jews are God's chosen people, Israeli government policies should not be questioned, even when these policies are unjust
Christian Zionists have been hugely important in American Foreign Policy because of their influence on the right wing of the Republican Party. There are also Christian Zionists in Australia. The film traces Porter Speakman's change of heart from Christian Zionist to moderate peacemaker.
Speakman said, "When you think God is on your side everything is justified. Radical Muslims justify suicide bombings, Radical Jews justify ethnic cleansing and radical Christians justify modern-day crusades."
The film is also valuable because it traces the history of the establishment of Israel as a right of the Jewish people without regard for the rights of the Palestinians who had been living there for many hundreds of years. This history is vital in assessing the justice of current politics. It is particularly important knowledge for human rights advocates who are often accused of being "änti-semitic"
The film makers believe "that God does not take sides with certain people, groups, nations or agendas. Rather, He is for all people."
FILM SCREENING: "WITH GOD ON OUR SIDE"
DATE: Sunday 28th June at 10 a.m.
PLACE: AVALON BAPTIST PEACE MEMORIAL CHURCH: 2 George St.
Free entry / Free Morning Tea-Brunch.
Voluntary Donations to Nepal Earthquake Relief (World Vision)
INFO: Kath Moody 99971815 avalonbaptistchurch.net

Uni partnership delivers walking app for Pittwater
Residents and visitors to Pittwater can now navigate some of the best walks in Pittwater with thanks to work undertaken by students from Macquarie University.
The development of Walking Pittwater has been made possible through Pittwater Council partnering with Macquarie University's PACE (Professional And Community Engagement) program.
Lindie Clark, Academic and Programs Director of PACE, said the program gives Macquarie students invaluable practical experience while they are still a student so they can get that all-important head start on their career.
"It's been an extremely rewarding experience for the students who have participated in the Walking Pittwater application development.
"PACE is of mutual benefit for our students and partner organisations. Not only has Pittwater Council benefited from our third year students' knowledge and experience, but residents and visitors to the area will benefit a great deal from this mapping resource," added Mr Steve Smith [Unit Convenor, Macquarie University]
The interactive app boasts numerous points of interest, historical information, and video footage that have been embedded.
The app can also be personalised by the user – allowing them to mark areas of interest and tag them so they can be found again.
Pittwater Council's Mayor, Jacqui Townsend praised those involved in the project including local residents John and Lyn Illingsworth, who assisted with image placement and local knowledge.
"I extend my thanks also to John Illingsworth who kindly donated a number of videos for the app.
"The appeal of the Walking Pittwater app is the depth of historical content that was gathered with the assistance of the Avalon Historical Society and material from Mona Vale Library's local studies area.
Pittwater Council's General Manager, Mark Ferguson thanked Macquarie University and the students involved in the program, saying the partnership with Macquarie University and Pittwater Council proved a great success.
"A group of 15 students were involved in the app's development – giving students the exposure to working with local government and gaining experience in their chosen field
"The students contributed nearly 800 hours to this project – that would have otherwise cost rate payers approximately $45k.
"It's a fine example of how partnering with organisations can provide mutually beneficial outcomes," added Mr Ferguson.
The Walking Pittwater app is now available in both android and Apple ® versions, and can be downloaded free from Google Play or iTunes.
PACE at Macquarie University is happy to hear from other partners who are interested in developing similar tools or resources for their organisation. Please contact pace.science@mq.edu.au for more information on how to get involved.
New skate park for Mona Vale
Pittwater Council's plans to build a new skate park at Kitchener Park, Mona Vale are now underway and we are seeking input on the design process.
We need your help to shape the design and input on questions like whether or not to keep and renovate the existing half pipe.
A skate park working group is being formed to provide advice, recommendations and local knowledge to Council on behalf of skateboard, BMX, scooter users and skate related enthusiasts and professionals.
Pittwater Council's Mayor, Jacqui Townsend said the project was a cornerstone in delivering one of Council's key strategic objectives – promoting youth involvement in recreational and social activities.
"The skate park at Kitchener Park has been a longstanding concern and something we are committed to delivering to our community.
"The facility will cater for the interests, needs and safety of current and future generations of skate facility users," added Cr Townsend.
The preparation of concept design and tendering for the project will take place from mid to late 2015, with construction of the upgrade commencing in early 2016.
Project information and expression of interest survey for the working party are located on our website at: Pittwater.nsw.gov.au/yoursay
To submit your ideas for consideration email:Pittwater_council@pittwater.nsw.gov.au or call David Bremner, Community Engagement Officer on 9970 1262
Business breakfast takes on tourism
Pittwater Business Limited's (PBL) next business breakfast will take place on Wednesday 17 June at Royal Motor Yacht Club, Newport from 7am.
The breakfast's keynote speaker will be Matt Stoeckel from Destination NSW who will share his insights on current strategies to grow the visitor economy in NSW.
Destination NSW's vision is to make Sydney and NSW the world's most successful tourism and events destination by developing more sporting & cultural events, international conventions, corporate events & exhibitions in Sydney and regionally.
Mayor Jacqui Townsend said it was timely to hear from an expert in the field of tourism, given Pittwater Council was in the process of preparing a tourism issues paper highlighting the contribution and value of businesses to the Pittwater community and economy.
Mayor Townsend said Council had recently sought feedback from businesses, chambers of commerce and the community about tourism in Pittwater through an online survey and a series of focus groups.
"One-on-one interviews were also conducted with a broad spectrum of local owner operators including yacht and kayak hirers and café owners," she said.
"Tourism to the area is growing; especially the day visitors to the area who want to experience the lifestyle and unique natural environment, eat at our superb cafes and restaurants, and shop in a village atmosphere", said Cr Townsend.
"Working with local businesses and drawing upon the knowledge of experts such as Matt Stoeckel we can identify opportunities for tourism growth and partnerships that will be central in promoting sustainable tourism, development opportunities and employment for our diverse economy.
Mayor Townsend said the PBL business breakfasts are always a great way for local businesses to gain insight into both business and marketing opportunities along with developing handy network connections.
The Royal Motor Yacht Club is located at 46 Prince Alfred Parade, Newport. To book your ticket visit www.pittwaterbusiness.com.au or call 1300 786 126.
The cost for PBL members is $50 per person (early bird) and $75 for non-members.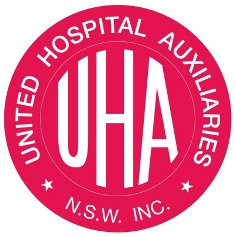 Mona Vale Hospital Auxiliary 2015

June
13: Bunnings, Narrabeen, 8am to 4pm: Sausage sizzle
19: Mona Vale Hospital foyer, 9am to 3pm: Baking, knitting, sewing
July
Julv 4 Pittwater Place, Mona Vale. 9am to 3pm - Craft, sewing, knitting, bric-a-brac
July 11 Sausage sizzle, Bunnings Narrabeen, 8am to 4pm
July 17 Mona Vale Hospital foyer,9am to 3pm - Baking, craft, sewing, knitting
August
August 1 Pittwater Place, Mona Vale, 9am to 3pm - Craft, sewing, knitting, bric-a-brac'
August 8 Sausage sizzle, Bunnings, Narrabeen, 8am to 4pm
August 14 Mona Vale Hospital foyer,9am to 3pm - Baking, craft, sewing, knitting
September
September 4 Outside ANZ Bank, Avalon Parade, Avalon,8am to 4pm - Craft, sewing, knitting, bric-a-brac'
September 5 Pittwater Place, Mona Vale, 9am to 3pm - Craft, sewing, knitting, bric-a-brac.
September 12 Sausage sizzle, Bunnings, Narrabeen, 8am to 4pm.
September 18 Mona Vale Hospital foyer,9am to 3pm - Baking, craft, sewing, knitting.
October
October 3 Pittwater Place, Mona Vale, 9am to 3pm - Craft, sewing, knitting, bric-a-brac.
October 8 Fashion