February 23 - March 1, 2014: Issue 151
Set sail for the Club Marine Pittwater Sail Expo 2014 and win a boating holiday valued at $15,000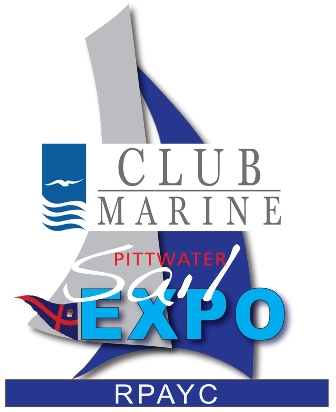 Together with Club Marine, the Royal Prince Alfred Yacht Club situated on Sydney's northern beaches will host the third annual Club Marine Pittwater Sail Expo over the weekend of 22 & 23 March, featuring over 40 exhibitors supplying goods and services to the professional and leisure sailor as well as showcasing the club and its various activities.
By simply visiting the Club Marine Pittwater Sail Expo in March, you will have the opportunity to win a Mariner Boating Holiday valued at $15,000.
Mariner Boating Holidays are the major promotional partner alongside major sponsor Club Marine for the Pittwater Sail Expo and in 2014 will once again have a major presence at the Expo.
Mariner Boating have kindly donated a prize for two people valued at $15,000. The lucky prize winner will get two free positions on a Mariner Boating Yacht Rally at a luxurious overseas location in 2015, including flights.
To win this fabulous prize, all you have to do is visit the Mariner Boating stand at Sail Expo, register your details and complete a short online survey. Trevor says his team are keen to find out what destinations are at the top of your list, so the favourite destination among Expo visitors will be the location for the prize.
Managing Director Trevor Joyce said, "Sail Expo brings a highly qualified audience of sailors and people interested in sailing holidays to the Royal Prince Alfred Yacht Club – the home of sailing on the peninsula. We had a great position inside the yacht club last year and we knew straight away that people were interested in what we had to say".
The 2014 Mariner Boating's Rally program kicks off in April in Tahiti and closes in October in Turkey. The team will be available during Sail Expo to answer any questions you have, so drop in to discuss your next boating holiday!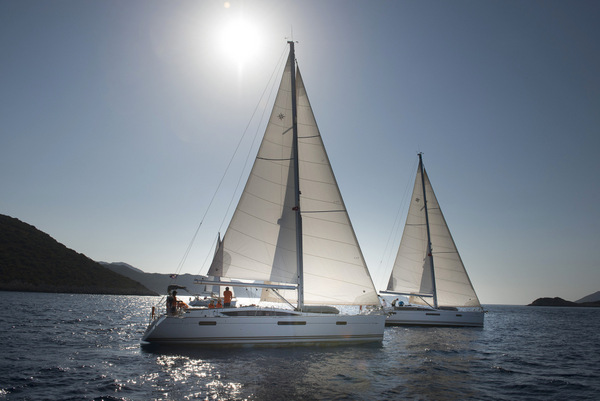 Sail in Turkey in Company
Held in and around the clubhouse and on the magnificent floating marina, the Club Marine Pittwater Sail expo will feature an extensive array of exhibitors with many leading marine industry brands represented. There will be a large range of sailing boats on display so come down and inspect the latest range of production, cruising and racing yachts and mulithulls.
Among the yacht brands exhibiting will be All Sail, Beneteau Vicsail, Dufour, Island Packet, Hanse, Moody, Dehler, Smart Boating, Sailtime, Sunbeam, Westhead Marine and X yachts plus Seawind catamarans and Australia's first Lagoon 52, where this "French beauty " will make her Australian premiere and be revealed for the first time to the public at the Pittwater Expo.
Other marine goods and services will be exhibiting in marquees on the lawn including inflatable boats, sailing apparel, yacht brokerage and services, marine paints, sail makers and cleaners, riggers, bags and accessories, electrical, batteries, upholstery, marine insurance and much, much more.
It's an outstanding opportunity for visitors to witness the club first hand and gather information about training, racing, cruising, kids programs and membership and gain professional advice directly from industry experts.
Club Marine Pittwater Sail Expo spokesperson Rob Cole said, "The Expo is a community event and a great opportunity for the public to visit the club and see what it has to offer and learn more about all aspects of sailing."
"There's been a very strong level of interest from all aspects of the boating industry. Anyone with an interest in sailing boats or wants to get into sailing is invited to come along and enjoy the atmosphere."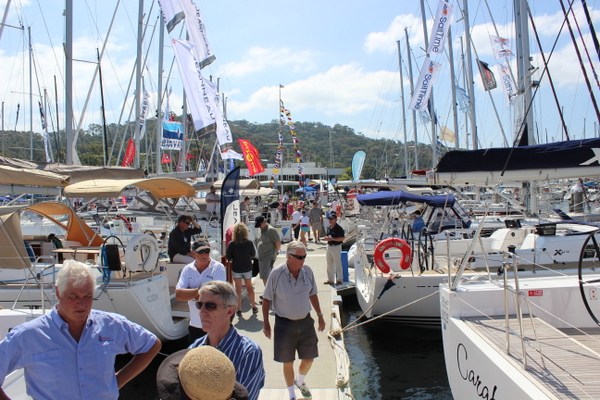 Explore all at the Pittwater Sail Expo
The Expo will also feature live music, lucky door prizes, the bistro will be open all day, a sausage sizzle, tours of the club and Wild Oats X, a Sea Shepherd display and check out the integrated disAbled sailing new keelboat, Another Challenge. The community event is open to the public and is free to enter.
The club offers car parking for up to 80 cars in the Crystal St. car park, however, a free shuttle service will run between the club and Newport Surf Club.
The Club Marine Pittwater Sail Expo will be held on 22 & 23 March between 10am-4pm on the grounds of the RPAYC located at 16 Mitala St Newport.
For more information on the Club Marine Pittwater Sail Expo visit www.rpayc.com.au/sail-expo or call 9998 3700.
By Damian Devine, Marketing & Publicity Manager, The Royal Prince Alfred Yacht Club