January 17 - 23, 2021: Issue 479

NLA Ebooks - Free to download
The National Library of Australia provides access to thousands of ebooks through its website, catalogue and eResources service. These include our own publications and digitised historical books from our collections as well as subscriptions to collections such as Chinese eResources, Early English Books Online and Ebsco ebooks.
What are ebooks?
Ebooks are books published in an electronic format. They can be read by using a personal computer or an ebook reader.
This guide will help you find and view different types of ebooks in the National Library collections.
Peruse the NLA's online ebooks, ready to download -
HERE
The Best Australian Science Writing 2020
By: Sara Phillips (Editor), Peter C. Doherty (Foreword by)
New South Books - Available: 1st December 2020: $32.99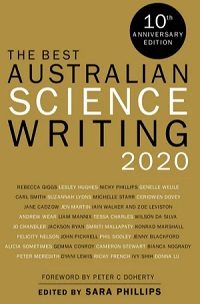 The annual collection – now in its tenth year – celebrating the finest voices in Australian science writing.
Can fish feel pain? Does it matter if a dingo is different from a dog? Is there life in a glob of subterranean snot? Science tackles some unexpected questions. At a time when the world is buffeted by the effects of a pandemic, climate change and accelerating technology, the fruits of scientific labour and enquiry have never been more in demand. Who better to navigate us through these unprecedented days than Australia's best science writers?
Now in its tenth year, this much-loved anthology selects the most riveting, poignant and entertaining science stories and essays from Australian writers, poets and scientists. In their expert hands such ordinary objects as milk and sticky tape become imbued with new meaning, while the furthest reaches of our universe are made more familiar and comprehensible.
With a foreword from Nobel laureate and immunologist Peter C Doherty, this collection brings fresh perspective to the world you thought you knew.
Elizabeth and Elizabeth
by Sue Williams
Allen & Unwin January 2021: $29.99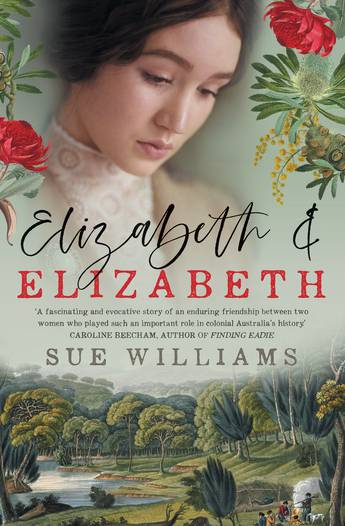 The story of how two women, who should have been bitter foes, combined their courage and wisdom to wield extraordinary power and influence behind the scenes of the fledgling colony.
'I've waited for this moment so long, dreamed of it, prepared for it, I can barely believe it's finally here. But it is. And it is nothing like I expected.'
There was a short time in Australia's European history when two women wielded extraordinary power and influence behind the scenes of the fledgling colony.
One was Elizabeth Macquarie, the wife of the new governor Lachlan Macquarie, nudging him towards social reform and magnificent buildings and town planning. The other was Elizabeth Macarthur, credited with creating Australia's wool industry and married to John Macarthur, a dangerous enemy of the establishment.
These women came from strikingly different backgrounds with husbands who held sharply conflicting views. They should have been bitter foes. Elizabeth & Elizabeth is about two courageous women thrown together in impossible times.
Borne out of an overriding admiration for the women of early colonial Australian history, Sue Williams has written a novel of enduring fascination.
Sue Williams is a bestselling author and award-winning journalist, working in newspapers, magazines and TV in Australia, the UK and New Zealand. Born in England, but settling in Australia in 1989, she's also a travel writer and university lecturer. She lives in Sydney's Kings Cross with her partner, writer Jimmy Thomson.
Her books include Getting There: Journeys of an accidental adventurer; the story of her travels around isolated Australia, Welcome to the Outback; and a series of other books about the outback, Women in the Outback, Outback Spirit and Outback Heroines. She's also written biographies of Father Chris Riley, Mean Streets, Kind Hearts; Father Bob Maguire, Father Bob: The larrikin priest; navy diver Paul de Gelder, No Time For Fear; Fred Brophy, The Last Showman; and Australia's youngest Everest climber Alyssa Azar, The Girl Who Climbed Everest.
Sue's true-crime book And Then The Darkness: The disappearance of Peter Falconio and the trials of Joanne Lees was shortlisted for the international 2006 Gold Dagger Award for the world's best crime non-fiction. Her first children's book was Everest Dreaming.
Elizabeth & Elizabeth is her first novel, borne out of a love of early colonial Australian history - pivotal in the development of the country - and an overriding admiration for women of that era making their own way in life. With both Elizabeth Macquarie and Elizabeth Macarthur having a huge impact on the fledgling nation, despite all the odds, Elizabeth & Elizabeth is the result of an enduring fascination with what might have been.
Intimacy and Solitude
Finding new closeness and self-trust in a distanced world
by Stephanie Dowrick
Allen & Unwin - January 2021: $29.99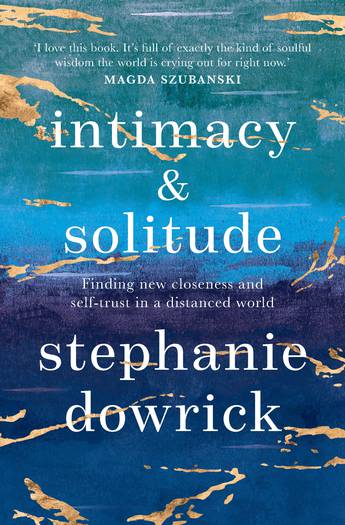 Social distancing under COVID has thrown us more deeply into our intimate relationships, and kept us achingly apart from family, friends and others. Stephanie Dowrick's classic Intimacy and Solitude is the wise guide we need to help us find our personal ground, whatever challenges we face.
'I love this book. It's full of exactly the kind of soulful wisdom the world is crying out for right now.' - Magda Szubanski
The quality of your personal relationships has never mattered more. It isn't enough to have lots of friends on social media. Or to give 'everything' to work hoping that will validate your existence.
When familiar certainties are dissolving, we need to give and receive closeness and understanding to feel fully alive. But how do we open to others in a world that can seem harsh, indifferent - and unpredictable in the extreme?
Intimacy and Solitude starts with the most fundamental relationship of all: how you understand and care for your own self - knowing this will inevitably be reflected in your most essential relationships.
Using her exceptional gifts as a storyteller, as well as decades of work with people of all ages, orientations and cultures, Dr Stephanie Dowrick brings to life profound and persuasive insights to transform self-trust - and your life with others. This edition includes a new introduction to bring the book up to date.
Stephanie Dowrick, PhD, is Australia's most successful personal development writer. She has supported many thousands of people as a therapist, interfaith minister, public speaker and author. Her much-loved international bestsellers include Choosing Happiness, Forgiveness and Other Acts of Love and Seeking the Sacred.
Children's Storytime at Mona Vale Library
Mona Vale Library offers storytime for pre-school children every week during school terms. Children and their carers come and participate in a fun sing-a-long with our story teller as well as listen to several stories in each session, followed by some craft. Storytime is held in the Pelican Room of the library in front of the service desk. Storytime is free and no bookings are required. Storytime Sessions
Tuesdays 10.00am - 11.00am
Wednesdays 10.00am - 11.00am
Thursdays 10.00am - 11.00am
Old Books: Summer 2020-2021
Flora Australiensis: A Description Of The Plants Of The Australian Territory by George Bentham, 1800-1884; Ferdinand von Mueller, 1825-1896, Publication date 1863, The History Of The Sea by Edward Howland, 1874, The Fauna Of Careel Bay With Comments On The Eceology Of Mangrove And Seagrass Communities by P A Hutchings; H F Recher, 1974

Plants Of Subtropical Eastern Australia
CSIRO - December 2020: $49.95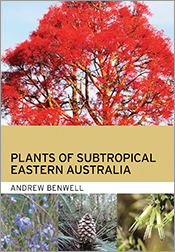 Over 500 common, threatened, and ecologically significant plants of subtropical eastern Australia.
Plants of Subtropical Eastern Australia describes the rich flora of this biogeographically distinct region located on the east coast of Australia, covering the north coast of New South Wales and coastal South-East Queensland. This guide presents a selection of common, threatened and ecologically significant plants found in the region's major vegetation habitats including rainforest, heathland, grassy forest, wetlands and rock outcrops.
More than 500 plants are featured, with photographs and descriptive features enabling the reader to identify these species if encountered. Interesting biological, cultural and historical characteristics of each species are included, along with notes on the plant's biogeography and a map of its distribution.
Suitable for anyone with an interest in plant ecology and botany, Plants of Subtropical Eastern Australia is the definitive guide to this fascinating region of Australia and its unique flora.
The Big Book Of Great Australian Bush Yarns
Allen & Unwin December 2020: $32.99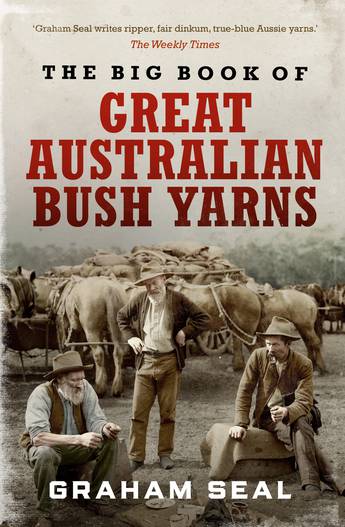 Two of Graham Seal's bestselling collections of stories from around Australia, now in one volume.
'Aussies know how to spin a good yarn, and Graham Seal knows how to tell them.' - Weekly Times
Graham Seal is one of Australia's master storytellers. This bumper collection of yarns from the bush gathers some of our best stories since colonial times, retold in Graham's warm style.
It takes a certain character to make a living in the Australian bush. In the most difficult situations, laughter often comes to the rescue. Here are pioneers and battlers, convicts and settler's children, and a land that tests them with fire, flood and drought, in stories resonant with Australia's distinctive wry humour.
Originally published as two bestselling collections: Great Australian Stories and Larrikins, Bush Tales and Other Great Australian Stories.
Graham Seal is a former Professor of Folklore at Curtin University. He is a leading expert on Australian cultural history and an award-winning songwriter. He is the bestselling author of Australia's Funniest Yarns, Great Australian Journeys, Great Bush Stories and Great Convict Stories.
The Way of the Weedy Seadragon
by Anne Morgan, Lois Bury
CSIRO - February 2021: $24.99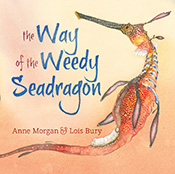 Travel under the sea into the realm of the weird and wonderful weedy seadragon.
Can you imagine a strange and colourful fish that looks like a dragon? It can't fly or breathe fire, but it is an excellent dancer!
The weedy seadragon is an amazing fish with a talent for camouflage, weird eating habits and a unique courtship dance. But its habitat and future are threatened. This enchanting story takes you under the sea to meet this mysterious sea creature, and reveals its weird and wonderful ways.
Do you believe in dragons?
Written by Anne Morgan, and beautifully illustrated by Lois Bury, The Way of the Weedy Seadragon invites you to dive into the astonishing lives of one of the world's most curious sea creatures.
The Women and the Girls
by Laura Bloom
Allen & Unwin - January 2021: $29.99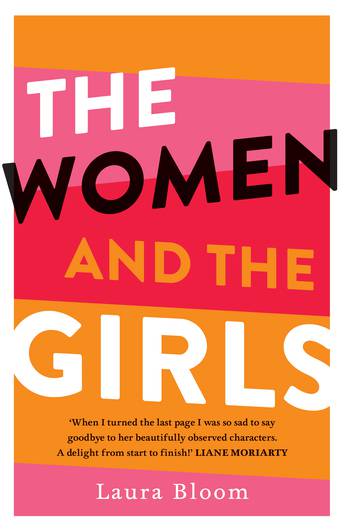 A kind of Monkey Grip meets 'Nine to Five', The Women and The Girls explores the price - and the rewards - of family and friendship in the Age of Aquarius - and at the dawning of the Age of Divorce.
'Laura Bloom has such a unique talent for modern historical fiction and this time it was a joy to be catapulted back to the 1970s. When I turned the last page I was so sad to say goodbye to her beautifully observed characters. A delight from start to finish!' Liane Moriarty
Three friends. Three marriages left behind. Life begins in earnest.
It's 1977, and warm, bohemian Libby - stay-at-home mother, genius entertainer and gifted cook - is lonely. When she meets Carol, who has recently emigrated from London with her controlling husband and is feeling adrift, and Anna, who loves her career but not her marriage, the women form an unexpected bond.
Their husbands aren't happy about it, and neither are their daughters.
Set against a backdrop of inner-city grunge and 70s glamour, far-out parties and ABBA songs, The Women and The Girls is a funny, questioning and moving novel about love, friendship, work, family, and freedom.
Laura Bloom is the author of eight critically acclaimed novels for adults and children, including The Cleanskin, which was described in The Australian as 'a masterpiece of drama and characterisation.' Her novels have been shortlisted for many awards, including the NSW Premier's Awards. Laura is also an award-winning screenwriter, and many of her novels have been optioned for film and TV.
Laura grew up in Sydney, in the 1970s, where her latest novel, The Women and The Girls, is set. It explores a turning point of the last half century, with a uniquely female gaze - casting new light on old stories and bringing fresh insight to the struggles and conversations we are having today.
'I'm from the Jane Austen/Liane Moriarty school of fiction,' Laura says. 'I want my stories to be entertaining, and an escape. The truth must be there, though - otherwise it's not a good story. Money must be there, and other practical considerations. Love must be there, of course, and suffering. But offered in a narrative that's told with humour and intimacy, so that my reader feels as if they're in the company of a keenly observant friend.'
Now based in the Northern Rivers Region of NSW, Laura also teaches writing workshops, and presents at libraries, festivals and events.