August 2 - 8, 2020: Issue 460

NLA Ebooks - Free to download
The National Library of Australia provides access to thousands of ebooks through its website, catalogue and eResources service. These include our own publications and digitised historical books from our collections as well as subscriptions to collections such as Chinese eResources, Early English Books Online and Ebsco ebooks.
What are ebooks?
Ebooks are books published in an electronic format. They can be read by using a personal computer or an ebook reader.
This guide will help you find and view different types of ebooks in the National Library collections.
Peruse the NLA's online ebooks, ready to download -
HERE
Bush School
Peter O'Brien
Allen and Unwin, August 2020: $29.99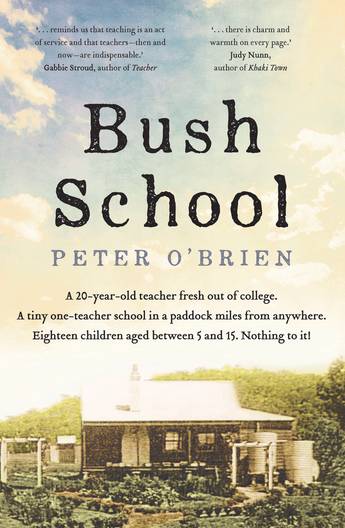 A charming story of a time long-gone and the struggles of a young man with his first teaching assignment in a village at the back of beyond.
There was a bed, a timber floor, thin tar paper on one side for privacy from the nearby road but nothing else. The flimsiest of 'walls', no pegs or nails to hang even a hat, no door, no rug for cold morning bare feet, no bookshelf for a voracious reader, no bedside cupboard for a lamp or a glass of water, no light source - just a bed and a suitcase for the next two years.
In 1960, newly minted teacher Peter O'Brien started work as the only teacher at a bush school in Weabonga, two days' travel by train and mail car from Armidale.
Peter was only 20 years old and had never before lived away from his home in Sydney. He'd had some teaching experience, but nothing to prepare him for the monumental challenge of being solely responsible for the education of 18 students, ranging in age from 5 to 15 years old. With few lesson plans, scant teaching materials, a wide range of curious minds and ages to prepare for, Peter was daunted by the enormity of the task ahead.
Because of Weabonga's remoteness, the students were already at a disadvantage, but they were keen and receptive and had been blessed with an enthusiastic and committed teacher. Indeed it was the children and their thirst for learning who kept Peter afloat during the early days of shockingly inadequate living conditions, a deficient diet and the terrible loneliness he felt being isolated so far from family, friends and his burgeoning romance.
Bush School is an engaging and fascinating memoir of how a young man rose to a challenge most would shrink from today. It tells movingly of the resilience and spirit of children, the importance of learning and the transformative power of teaching.
Now in his 80s, Peter O'Brien is a former teacher and academic who was instrumental in starting up ANTaR to promote harmony between Aboriginal and Torres Strait Islanders and non-Indigenous Australians. He set up the 'Sea of Hands' idea, which saw hundreds of thousands of white hands being planted outside Parliament House and many other locations as a form of support and fund raising. His work with ANTaR was recognised with an Order of Australia.
The Commando Way
A Special Forces commander's lessons for life, leadership and success
Bram Connolly
Allen and Unwin, August 2020: $32.99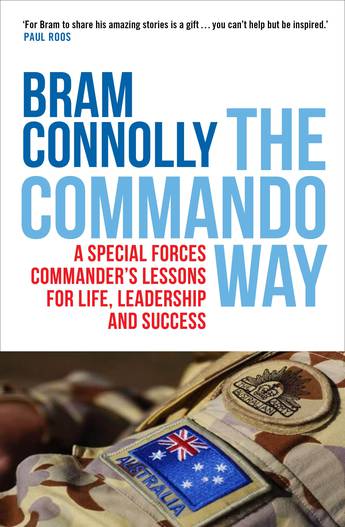 Clear-headed, frank, witty and surprising, a top Australian soldier shares his secrets of success in life and work learnt in combat and adversity.
'For Bram to share his amazing stories is a gift . . . you can't help but be inspired.' - Paul Roos
To be a good leader you first have to be a good follower, but to be a great leader you have to remember that being a good follower wasn't easy.
Imagine having access to the planning, training and motivational secrets of Australia's most elite military operators; then imagine being able to adapt what they know to your own everyday life. This is what Bram Connolly gives us in this smart, surprising, optimistic and autobiographical manual for resilience, personal leadership and success.
In sharing the tedium of training as a raw recruit and taking us into the pitch of battle during some of the toughest fighting in Afghanistan, Bram Connolly reminds us among other things that it is okay to be bored, that laziness can quickly become a habit, that there are advantages in being scared and that it's fine to let go. Clear-headed, honest and self-deprecating, The Commando Way offers powerful lessons that can be used in all aspects of life, no matter who you are.
'The Commando Way is an engaging and practical journey . . . a must read for leaders in any stage of their own leadership journey.' - General Stanley McChrystal (Ret'd), former commander of US and International Security Assistance Forces Afghanistan.
Bram Connolly, DSM turned to writing after a 20-year career with the Australian Army, retiring from the Special Forces as a Major in 2011. He is the author of two works of fiction, The Fighting Season and Off Reservation. He was awarded the Distinguished Service Medal for leadership in combat in Afghanistan in 2010. He has also served in Somalia and Timor, and was a founding member of the Tactical Assault Group (East). He has a highly successful weekly podcast and is a popular corporate speaker.
Children's Storytime at Mona Vale Library
Mona Vale Library offers storytime for pre-school children every week during school terms. Children and their carers come and participate in a fun sing-a-long with our story teller as well as listen to several stories in each session, followed by some craft. Storytime is held in the Pelican Room of the library in front of the service desk. Storytime is free and no bookings are required. Storytime Sessions
Tuesdays 10.00am - 11.00am
Wednesdays 10.00am - 11.00am
Thursdays 10.00am - 11.00am
Old Books: Winter 2020 - read in full here, online!
Natural history of Victoria : Prodromus of the zoology of Victoria, or, figures and descriptions of the living species of all classes of the Victorian indigenous animals - Published 1885
Some Glimpses Of North Queensland By Sir Matthew Nathan - Published 1918
Narrative Of An Expedition Into Central Australia, Performed Under The Authority Of Her Majesty's Government, During The Years 1844, 5, And 6 Together With A Notice Of The Province Of South Australia In 1847 by Charles Sturt - published 1849
Tippy and Jellybean - The True Story of a Brave Koala who Saved her Baby from a Bushfire
Sophie Cunningham, illustrated by Anil Tortop
Allen & Unwin: July 2020 - $19.99
Based on a heartwarming true story.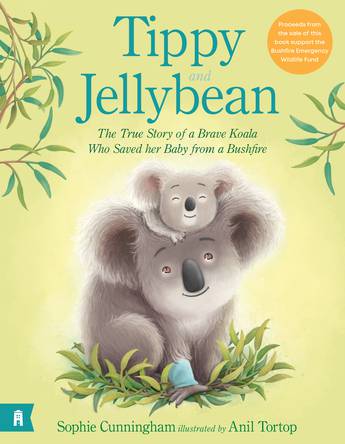 Tippy and her baby Jellybean live in a beautiful eucalyptus forest.
One day, they wake up and sniff the air. It's smoky, hot and windy.
Kangaroos and wallabies are bounding.
Wombats are heading to their burrows.
The cockatoos take off in an enormous flock.
Tippy can't hop. Or run. Or fly.
So she shelters her baby in the only way she can…
This is the uplifting true story of a koala who saved her baby from a bushfire, and the dedicated vets who looked after them until they were healed and ready to go home.
The publisher will donate $1 from every copy sold of this book to the Bushfire Emergency Wildlife Fund, to help fund emergency veterinary assistance and scientific intervention.
Sophie Cunningham is the author of five books, City of Trees, Geography, Bird, Melbourne, and Warning: The Story of Cyclone Tracy. She is a former publisher and editor, was a co-founder of the Stella Prize and is now an Adjunct Professor at RMIT University's Non/fiction Lab. In 2019 Sophie Cunningham was made a Member of the Order of Australia (AM) for her contributions to literature.
Anil Tortop was born and raised in Turkey. She moved to Australia in early 2011 and has been trying to get used to the local eight-legged house intruders and slithering visitors to her garden ever since. Anil also works as an animator and character designer, and lives with her husband in Brisbane. Her previous books include A First Time For Everything by Tiffiny Hall & Ed Kavalee and Bat vs Poss by Alexa Moses.
Download teachers' tips
Download the Tippy and Jellybean Colouring In Activity Sheet 1
Download the Tippy and Jellybean Colouring In Activity Sheet 2
This Farming Life
Tim Saunders
Allen and Unwin, August 2020: $32.99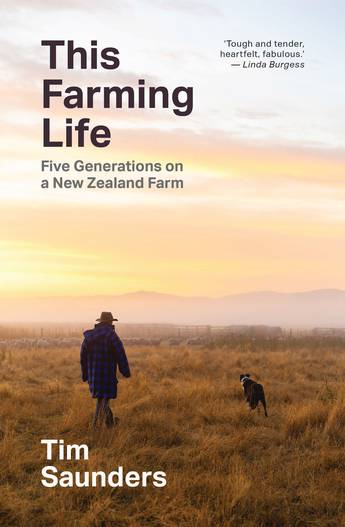 The joys and the harsh realities of farm life, from a writer whose family has farmed the same piece of land for five generations.
'An unsentimental yet lyrical love letter to the land, and the humans and animals who inhabit it, this extraordinary memoir follows life on a family farm through the seasons. This is a man-on-his-land story unlike anything you will have read before. Tough and tender, heartfelt, fabulous.' Linda Burgess
Farmer Tim Saunders manages to incorporate some writing into his days, and here he describes his life through the seasons: Summer, shearing, slaughter, crop harvest, conservation; Autumn, floods, trading stock, drenching, dagging; Winter, maize harvest, lambing; and Spring, docking, pet sheep, weaning.
It's a tough life and through his powerful, poignant writing Tim tells of his connection to the land, why he loves farming, how he's also conflicted by it and what it is that keeps him tethered to that place.
Tim Saunders farms sheep and beef near Palmerston North. He has published poetry and short stories in the NZ Listener and Flash Frontier, and won the 2018 Mindfood Short Story Competition. He performs poetry around the Manawatu and beyond.
Sunset Song
Lewis Grassic Gibbon
Allen and Unwin, August 2020: $19.99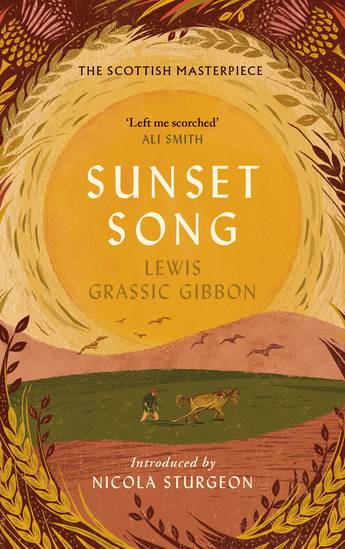 Grassic Gibbon's celebrated novel, voted the 'Best Scottish Book of All Time'.
Faced with a choice between a harsh farming life and the world of books and learning, Chris Guthrie chooses to remain in her rural community, bound by her intense love of the land. But everything changes with the arrival of the First World War and Chris finds her land altered beyond recognition.
In lyrical prose, Sunset Song evokes village life in the early twentieth century and offers a powerful portrait of a land and people in turmoil.
Lewis Grassic Gibbon (1901-35) is the celebrated pen-name of James Leslie Mitchell. Born and brought up in the rich farming land of northern Scotland, he was a prolific writer of novels, short stories and essays and had seventeen full length books published before his untimely death at the age of thirty-four.
He is today recognised as one of the outstanding figures in Scottish literature, most famous for his trilogy of novels A Scots Quair.