October 18 - 24, 2020: Issue 470

NLA Ebooks - Free to download
The National Library of Australia provides access to thousands of ebooks through its website, catalogue and eResources service. These include our own publications and digitised historical books from our collections as well as subscriptions to collections such as Chinese eResources, Early English Books Online and Ebsco ebooks.
What are ebooks?
Ebooks are books published in an electronic format. They can be read by using a personal computer or an ebook reader.
This guide will help you find and view different types of ebooks in the National Library collections.
Peruse the NLA's online ebooks, ready to download -
HERE
Hold On!
Saving the Spotted Handfish
Gina Newton, Rachel Tribout
October 2020. CSIRO: $24.99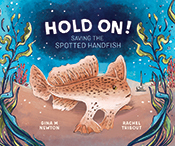 A beautiful picture book about a quirky little fish that is famous for walking on its 'hands'.
Have you ever seen a fish that could do a handstand?
This is the story of a quirky and primitive little fish that is famous for two reasons: walking on its 'hands' (pectoral fins), and being one of the first marine fish in the world to be listed as Critically Endangered on the IUCN Red List of Threatened Species.
The Spotted Handfish has survived since the time of the dinosaurs – until now. Invasive seastars, pollution and climate change mean that this unique Australian is in serious trouble – hands up if you want to know more!
Hold On! Saving the Spotted Handfish is perfect for primary aged readers.
More Hands On Science
50 Amazing Kids' Activities from CSIRO
Edited by: David Shaw, Jasmine Fellows, Kath Kovac
October 2020. CSIRO: $29.99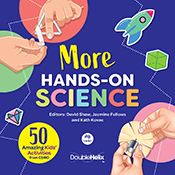 Explore the world of science through 50 fun DIY experiments and activities.
Let's get hands-on with 50 fun science activities!
The best-selling team behind Hands-On Science present 50 more fun DIY science activities. In More Hands-On Science you'll be blown away by interesting experiments, reactions, inventions and coding. It's jam-packed with fast facts and has fascinating quiz questions to test your knowledge!
With step-by-step instructions and illustrations, as well as real-world examples, these new activities use easy-to-find materials to help you discover the answers to amazing science questions. More Hands-On Science features topics such as motion, light, sound, chemical reactions, engineering, tech and patterns.
Discover how to make a mini-greenhouse, reverse drums, spinning soakers, jelly lenses, rainbow torches, a superhero name generator and much more!
Children's Storytime at Mona Vale Library
Mona Vale Library offers storytime for pre-school children every week during school terms. Children and their carers come and participate in a fun sing-a-long with our story teller as well as listen to several stories in each session, followed by some craft. Storytime is held in the Pelican Room of the library in front of the service desk. Storytime is free and no bookings are required. Storytime Sessions
Tuesdays 10.00am - 11.00am
Wednesdays 10.00am - 11.00am
Thursdays 10.00am - 11.00am
Old Books: Spring 2020 - read in full here, online!
New South Wales, Its Progress and Resources by New South Wales. Commission to the International exhibition, Philadelphia, 1876; Centennial Exhibition (1876 : Philadelphia, Pa.). New South Wales, Technological Museum, Sydney, N.S.W by Technological Museum (Sydney, N.S.W.) Published 1910, Stories Of Old Sydney by Charles Henry Bertie, Illustrated by Sydney Ure Smith Published 1912 by Angus & Robertson

How birds behave
Interpreting What They Do and Why
by Wenfei Tong
October 2020. CSIRO: $39.99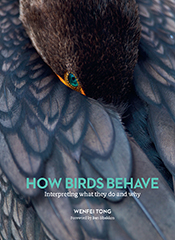 This engaging book delves into the private lives of wild birds to reveal why they behave as they do.
Birds are intelligent, sociable creatures that exhibit a wide array of behaviours – from mobbing and mimicking to mating and joint nesting. Why do they behave as they do? Bringing to light the remarkable actions of birds through examples from species around the world, How Birds Behave presents engaging vignettes about the private lives of birds, all explained in an evolutionary context.
We discover how birds find food, relying on foraging techniques, tools and thievery. We learn about the courtship rituals through which birds choose, compete for, woo and win mates; the familial conflicts that crop up among parents, offspring and siblings; and the stresses and strains of nesting, including territory defence, nepotism and relationship sabotage. We see how birds respond to threats and danger – through such unique practices as murmurations, specific alarm calls, distraction displays and antipredator nest design. We also read about how birds change certain behaviours – preening, migration, breeding and huddling – based on climate. Richly illustrated, this book explores the increasing focus on how individual birds differ in personality and how big data and citizen scientists are helping to add to what we know about them.
Drawing on classic examples and the latest research, How Birds Behave offers a close-up look at the many ways birds conduct themselves in the wild.
The Ways of the Bushwalker: On foot in Australia
by Melissa Harper
October 2020. New South Books: $34.99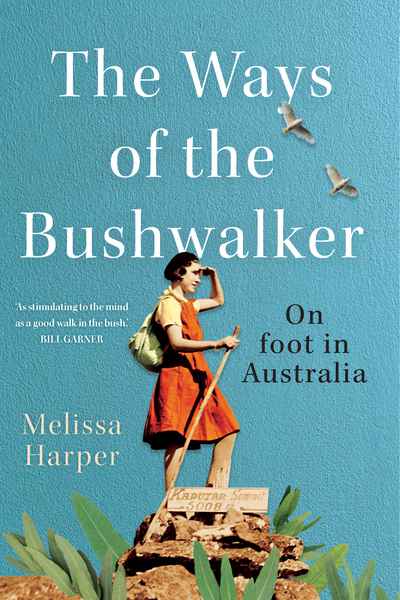 Australians have always loved to step out in nature, whether off-track or along a marked route.
Bushwalking – an organised long-distance walk in rugged terrain that requires maps and camping equipment, or a family day out – is one of our most popular pastimes.
This landmark book, now updated, was the first to delve into its rich and sometimes quirky history.
From the earliest days of European settlement, colonists found pleasure in leisurely strolls through the bush, collecting flowers, sketching, bird watching and picnicking.
Yet over time, walking for the sake of walking became the dominant motive. Walking clubs proliferated, railways organised mystery hikes attended by thousands, and Paddy Pallin established his equipment business. Bushwalking – serious walking – was invented.
Whether you are inclined to put on your walking boots and pack your sleeping bag, or would rather stay in a luxury hut, this surefooted and witty book reveals how the ordinary act of walking can become extraordinary.