May 21 - 27, 2017: Issue 313

Old Books: May 2017 - read in full here: online!
The history of New South Wales: including Botany Bay, Port Jackson, Pamaratta, Sydney, and all its dependancies, from the original discovery of the island : with the customs and manners of the natives, and an account of the English colony from its foundation to the present time by George Barrington(1755-1804) Published 1802
Victoria And Tasmania by Anthony Trollope (1815-1882) Published 1875
The Australian Bird Guide
Peter Menkhorst, Danny Rogers, Rohan Clarke, Jeff Davies, Peter Marsack, Kim Franklin
Paperback - May 2017 - AU $49.95
An indispensable and beautifully illustrated guide to Australia's unique birdlife.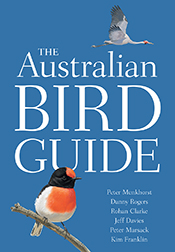 Australia's avifauna is large, diverse and spectacular, reflecting the continent's impressive range of habitats and evolutionary history. With specially commissioned paintings of over 900 species, The Australian Bird Guide is the most comprehensive field guide to Australian birds ever seen.
The guide features around 4700 colour illustrations, with particular emphasis on providing the fine detail required to identify difficult groups and distinctive plumages. Comprehensive species accounts have been written by a dedicated team of ornithologists to ensure identification details, distribution and status are current and accurate.
The Australian Bird Guide sets a new standard in field guides, providing an indispensable reference for all birders and naturalists looking to explore Australia's magnificent and unique birdlife.
Art of the Natural Home - A Room by Room Guide
by Rebecca Sullivan
$39.99
Pages: 192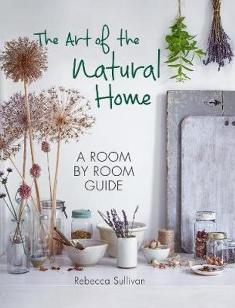 This book is perfect for those interested in sustainability, natural products and mindfulness. It's all about taking the time to create your own homemade products, from facemasks to floor polish and from medicinal honey to massage oil. Taking inspiration from her grandmother's generation, Rebecca Sullivan has put together this thoughtful and appealing manual to caring for yourself and your home. Traditional methods are resurrected or updated to suit the modern home, using simple, natural ingredients.
The first part of the book is dedicated to the Home, and covers cleaning products for every room, ideas for pickles and preserves, and tips on everything from natural laundry treatments to how to grow your own cocktail garden. The second part covers Health & Beauty, and includes bath salts, make up, serums, perfumes and even beard oil, as well as healing remedies such as burn salves and herbal teas. This inspiring guide is a must for anyone interested in living a simpler, more purposeful life.
Discovering Australian Flora
An Australian National Botanic Gardens Experience
Fanny Karouta-Manasse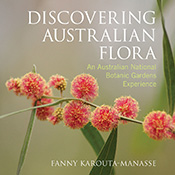 A guide to the spectacular floral diversity found in Australia's beautiful botanic gardens.
Australia's complex, beautiful and diverse flora is showcased in stunning botanic gardens across the continent. Through exquisite colour photographs taken at the Australian National Botanic Gardens (ANBG), Fanny Karouta-Manasse celebrates the minute and intriguing details of these plants. Discovering Australian Flora explains how plants are displayed in the ANBG according to themes and provides clear and simple geographical, historical and botanical information. It also describes the unique features of Australian flora, including their reliance on fire and ability to survive in poor soil, and looks in detail at the two dominant genera in the Australian landscape – Eucalyptus and Acacia.
This fresh and intimate view of some of Australia's native flora will serve not only as a companion to visitors to the ANBG but will also allow others to explore the wonders of Australia's botanical treasures.
This book will appeal to both local and overseas readers wishing to become more familiar with Australian native flora. The striking photographs will appeal to anyone with an appreciation and passion for nature's beauty.
Looking for Rose Paterson: How Family Bush Life Nurtured Banjo the Poet
Author: Gall, Jennifer

Publisher: National Library of Australia
Edition: 1st Edition
ISBN: 9780642278920
Pages: 208
Publication Date: 01 March 2017
Price $44.99
ROSE ISABELLA PATERSON gave birth to a boy, Barty, in 1864. That child became the famous balladeer, Andrew Barton 'Banjo' Paterson. Barty was the first of seven children who lived on Illalong station, a property near the New South Wales township of Binalong, where Rose spent most of her married life.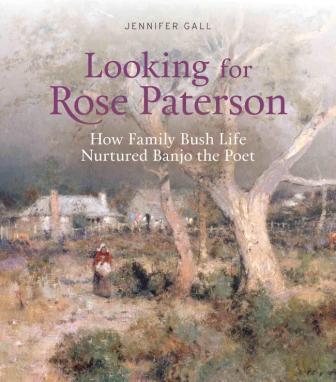 In this book, we enter into the rustic world of late nineteenth-century pioneers, where women endured continuous cycles of pregnancy, childbirth and recovery, and the constraints of strict social codes. Rose faced the isolation of Illalong - 'this poor old prison of a habitation' - with resolute determination and an incisive wit. Her candid letters, written throughout the 1870s and 1880s, to her younger sister, Nora Murray-Prior, reveal a woman who found comfort in the shared confidences of correspondence and who did not lack for opinions on women's rights, health and education. Here we see a devoted sister, a loyal wife battling domestic drudgery with scarce resources, and an affectionate mother whose parenting approach embraced 'a little judicious neglect & occasional scrubbing'.
'Looking for Rose' recreates the world of Rose Paterson and, within the rhythm of her life, the bush childhood of 'Banjo' Paterson, which ultimately found a place in some of Australia's best-known verses.
DR JENNIFER GALL is Assistant Curator, Documents and Artefacts, at the National Film and Sound Archive in Canberra, and a Visiting Fellow at the Australian National University School of Music. Her publications include 'In Bligh's Hand: Surviving the Mutiny on the Bounty', published by the National Library of Australia, for which she won the 2011 Barbara Ramsden Award