September 20 - 26, 2020: Issue 467

NLA Ebooks - Free to download
The National Library of Australia provides access to thousands of ebooks through its website, catalogue and eResources service. These include our own publications and digitised historical books from our collections as well as subscriptions to collections such as Chinese eResources, Early English Books Online and Ebsco ebooks.
What are ebooks?
Ebooks are books published in an electronic format. They can be read by using a personal computer or an ebook reader.
This guide will help you find and view different types of ebooks in the National Library collections.
Peruse the NLA's online ebooks, ready to download -
HERE
People of the River
Lost worlds of early Australia
by Grace Karskens
Allen and Unwin, September 2020: $39.99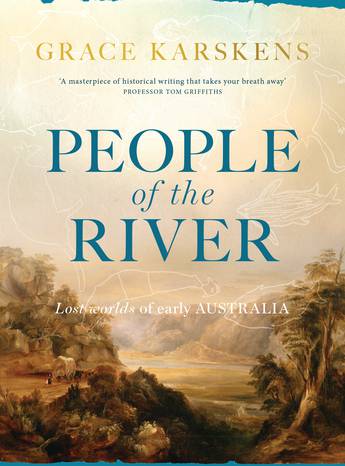 A landmark history of Australia's first successful settler farming area, which was on the Hawkesbury-Nepean River. Award-winning historian Grace Karskens uncovers the everyday lives of ordinary people in the early colony, both Aboriginal and British.
Dyarubbin, the Hawkesbury-Nepean River, is where the two early Australias - ancient and modern - first collided. People of the River journeys into the lost worlds of the Aboriginal people and the settlers of Dyarubbin, both complex worlds with ancient roots.
The settlers who took land on the river from the mid-1790s were there because of an extraordinary experiment devised half a world away. Modern Australia was not founded as a gaol, as we usually suppose, but as a colony. Britain's felons, transported to the other side of the world, were meant to become settlers in the new colony. They made history on the river: it was the first successful white farming frontier, a community that nurtured the earliest expressions of patriotism, and it became the last bastion of eighteenth-century ways of life.
The Aboriginal people had occupied Dyarubbin for at least 50,000 years. Their history, culture and spirituality were inseparable from this river Country. Colonisation kicked off a slow and cumulative process of violence, theft of Aboriginal children and ongoing annexation of the river lands. Yet despite that sorry history, Dyarubbin's Aboriginal people managed to remain on their Country, and they still live on the river today.
The Hawkesbury-Nepean was the seedbed for settler expansion and invasion of Aboriginal lands to the north, south and west. It was the crucible of the colony, and the nation that followed.
Grace Karskens is author of The Colony, winner of the 2010 Prime Minister's Non-fiction Award, and of The Rocks, winner of the 1998 NSW Premier's History Award. She is Professor of History at the University of New South Wales and a Fellow of the Australian Academy of the Humanities.
The Wreck
Rebel. Radical. Stowaway. Survivor.
by Meg Keneally
Allen & Unwin, September 2020: $29.99
All Sarah ever wanted was a better life ... From the bestselling author of Fled comes a moving tale of revolution, treachery and courage.
In 1820 Sarah McCaffrey, fleeing arrest for her part in a failed rebellion, thinks she has escaped when she finds herself aboard the Serpent, bound from London to the colony of New South Wales. But when the mercurial captain's actions drive the ship into a cliff, Sarah is the only survivor. Adopting a false identity, she becomes the right-hand woman of Molly Thistle, who has grown her late husband's business interests into a sprawling real estate and trade empire. As time passes, Sarah begins to believe she might have found a home - until her past follows her across the seas...
Meg Keneally has always been fascinated by the ocean and history, in particular maritime history and archaeology. A former SCUBA diving instructor, Meg still spends as much time underwater as she can. She is the co-author with Tom Keneally of 'The Monsarrat Series' of historical mysteries. Meg also works in corporate affairs, after a career in journalism and public relations. She lives in Sydney with her husband and two children.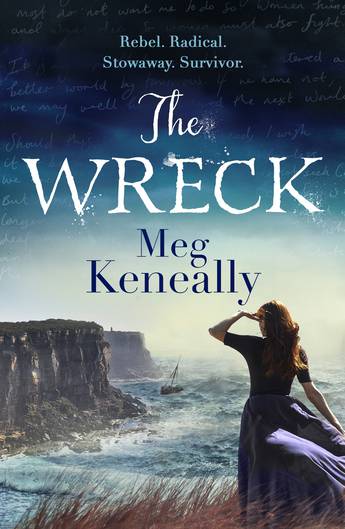 Children's Storytime at Mona Vale Library
Mona Vale Library offers storytime for pre-school children every week during school terms. Children and their carers come and participate in a fun sing-a-long with our story teller as well as listen to several stories in each session, followed by some craft. Storytime is held in the Pelican Room of the library in front of the service desk. Storytime is free and no bookings are required. Storytime Sessions
Tuesdays 10.00am - 11.00am
Wednesdays 10.00am - 11.00am
Thursdays 10.00am - 11.00am
Old Books: Spring 2020 - read in full here, online!
New South Wales, Its Progress and Resources by New South Wales. Commission to the International exhibition, Philadelphia, 1876; Centennial Exhibition (1876 : Philadelphia, Pa.). New South Wales, Technological Museum, Sydney, N.S.W by Technological Museum (Sydney, N.S.W.) Published 1910, Stories Of Old Sydney by Charles Henry Bertie, Illustrated by Sydney Ure Smith Published 1912 by Angus & Robertson

The Carbon Club
How a network of influential climate sceptics, politicians and business leaders fought to control Australia's climate policy
By Marian Wilkinson
Allen & Unwin, September 2020: $32.99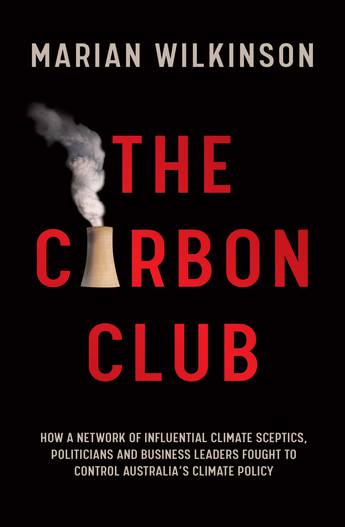 The inside story of how a network of influential climate sceptics, politicians and business leaders fought to control Australia's response to the climate crisis.
As the climate crisis threatens more extreme bushfire seasons, droughts and floods, many Australians are demanding their leaders answer the question: 'Why didn't you do something?'
The Carbon Club reveals the truth behind Australia's two decades of climate inaction. It's the story of how a loose confederation of influential climate-science sceptics, politicians and business leaders sought to control Australia's response to the climate crisis. They shared a fear that dealing with climate change would undermine the nation's wealth, jobs and competitive advantage - and the power of the carbon club.
Central to their strategy was an international campaign to undermine climate science and the urgency of the climate crisis. The more the climate science was questioned, the more politicians lost the imperative to act. The sustained success of the carbon club over two decades explains why Australian governments failed to deal with the challenge of climate change. But at what cost to us and the next generation?
One of Australia's most respected investigative journalists, Marian Wilkinson has tracked the rise and rise of Australia's carbon club in brilliant detail, with extraordinary access to key players on all sides. The result is a book that is both essential and disturbing reading.
Marian Wilkinson is a multi-award-winning journalist with a career that has spanned radio, television and print.
She has covered politics, national security, refugee issues and climate change as well as serving as a foreign correspondent in Washington, DC for the Sydney Morning Herald and The Age. She was a deputy editor of the Sydney Morning Herald, executive producer of the ABC's Four Corners program and a senior reporter with Four Corners.
As environment editor for the Sydney Morning Herald, she reported on the rapid melt of Arctic sea ice for a joint Four Corners -Sydney Morning Herald production that won a Walkley Award for journalism and the Australian Museum's Eureka prize for environmental journalism. She also covered the UN climate conferences in Bali and Copenhagen.
As a member of the International Consortium of Investigative Journalists (ICIJ), she reported on the Panama Papers and the Paradise Papers for Four Corners.
She has written several books, including the political biography The Fixer, on former Labor powerbroker Graham Richardson, and Dark Victory, on Australia's response to asylum seekers, which she co-authored with David Marr.
In 2018 she was inducted into the Australian Media Hall of Fame.
The Music Advantage
How learning music helps your child's brain and wellbeing
by Dr Anita Collins
Allen & Unwin, September 2020: $32.99
Groundbreaking music educator Dr Anita Collins draws on the latest international neurological research to reveal the extraordinary and often surprising benefits of learning music for children from newborns to teenagers.
Brain research has revealed something extraordinary: learning music and listening to music can grow and repair our brains at any age.
Simply clapping in time can assist a young child who is struggling with reading. Learning an instrument can help children of all ages dramatically improve their ability to focus on school work, enhance their memory and improve behaviour. Playing in an orchestra develops children's social skills. Learning music can give every child an advantage, whether they are not coping at school or are doing well already.
Dr Anita Collins has visited the labs of leading neuromusical researchers around the world and trialled their techniques herself. With real examples from home and school along with practical strategies,The Music Advantage shows how parents and teachers can support children's development with music from birth to the teenage years.
'Dr Collins' exuberance and infectious enthusiasm shine through as she persuasively argues for the importance of music in every child's education.'

- Professor Alan Harvey, author of Music, Evolution and the Harmony of Souls
'Dr Anita Collins' insights highlight the irreplaceable role music plays in the full education of a child.'

- Benjamin Northey, Principal Conductor in Residence of the Melbourne Symphony Orchestra.
Anita Collins PhD is an award-winning music teacher and researcher in brain development and music learning. She wrote one of the most-watched TED Education films ever made and appeared on the ABC TV series, Don't Stop the Music. Anita is music teacher and conductor at Canberra Grammar School, and Associate Fellow of Music, Mind and Wellbeing at the University of Melbourne.
On Our Doorstep
When Australia faced the threat of invasion by the Japanese
by Craig Collie
Allen & Unwin, September 2020: $32.99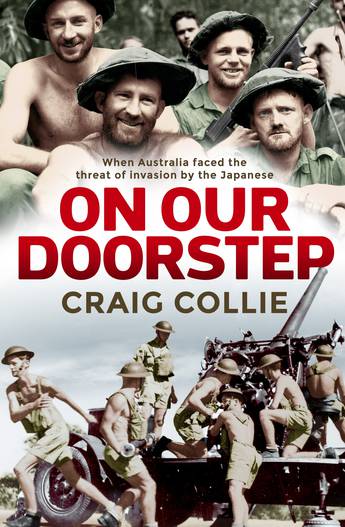 In 1942 Australia faced the threat of invasion by the Japanese. This is what happened.
'I can't understand the mentality of the Australian people. One day they are in a panic about the war and the next they want more race meetings.' - John Curtin
By March 1942, the Japanese had steamrolled through Malaya, laid siege to Singapore, and bombed Darwin with the same ferocity they had dealt Pearl Harbor. Nothing could stop them. Their next step was inevitable, surely: the invasion and occupation of Australia.
Meanwhile, as Australian prime minister John Curtin was battling with Winston Churchill to get troops back from overseas to defend their homeland, he was also positioning to ensure the United States would be there with us to fend off the approaching enemy.
And at home, people pitched in as best they could and in any way to frustrate the invader. They all played their part, torn between 'she'll be right' and near panic.
On Our Doorstep is the story of how Australia and Australians - the government, the military and the people - prepared to face this calamity, and the events that persuaded them of its probability. In the end, Japan found it had stretched itself beyond the reliability of its supply line, but had it ever intended to invade Australia?