June 16 - 22, 2019: Issue 409

Old Books: Winter 2019 - read in full here, online!
Language Of The Australian Aborigines - 1858, Kamilaroi And Kurnai : Group-Marriage And Relationship, And Marriage By Elopement : Drawn Chiefly From The Usage Of The Australian Aborigines : Also The Kurnai Tribe, Their Customs In Peace And War - 1880, Coming Into Being Among The Australian Aborigines - 1937

The Many Worlds of Albie Bright
By Christopher Edge
Penguin- Random House -
Read an excerpt
- May 28, 2019, 192 pages, Middle Grade (8-12)
Fun science meets humour and heart in this adventure about a boy who is searching for his mother . . . in a parallel universe.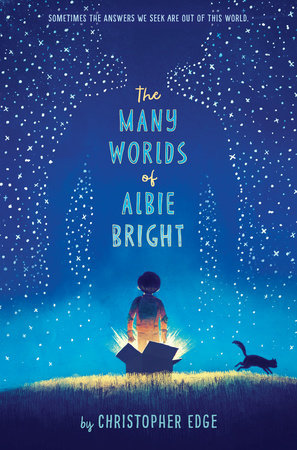 Stephen Albie Bright leads a happy, normal life. Well, as normal as it gets with two astrophysicist parents who named their son after their favourite scientists, Stephen Hawking and Albert Einstein.
But then Albie's mother dies of cancer, and his world is shattered. When his father explains that she might be alive in a parallel universe, Albie knows he has to find her. So, armed with a box, a laptop, and a banana, Albie sets out to do just that.
Of course, when you're universe-hopping for the very first time, it's difficult to find the one you want. As Albie searches, he discovers some pretty big surprises about himself and our universe(s), and stumbles upon the answers to life's most challenging questions.
A poignant, funny, and heartwarming adventure, this extraordinary novel is for anyone who has ever been curious.
A Kite For Moon
by Heidi E Stemple Jane Yolen
Illustrated by Matt Phelan
On Sale: 03/06/2019
Dedicated to astronaut Neil Armstrong, A Kite for Moon is the perfect children's book to help celebrate the 50th anniversary of the first United States moon landing.
What would it be like if the moon was your friend Find out as you walk alongside a little boy who journeys through life to achieve his dream of becoming an astronaut. And then blast off with your little one as you zoom to the moon together!
The story begins when a little boy, who is flying his kite, notices a sad Moon. He sends up kites to her, writing notes promising he will come see her someday. This promise propels him through years of studying, learning, and training to become an astronaut. Until … he finally goes up, up, up in a big rocket ship with a fiery tail!
A Kite for Moon, written by bestselling author of How Do Dinosaurs Say Goodnight Jane Yolen and her daughter, Heidi Stemple, is a heartfelt story about a young boy's fascination and unlikely friendship with the moon.
A Kite for Moon:
Features over 20 gorgeous illustrations by award-winning artist Matt Phelan
Contains a beautiful presentation page, making this book ideal for gift giving
Is the perfect storybook for children ages 4 to 8
Celebrates every child's fascination with space
Features a gorgeous cover that sparkles and shines with gloss and foil
A GUIDE TO CRICKETS OF AUSTRALIA
BY David Rentz, You Ning Su
Identify Australia's crickets with this detailed and fully illustrated guide.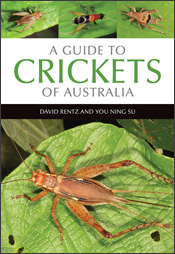 Cricket song is a sound of the Australian bush. Even in cities, the rasping calls signify Australia's remarkable cricket biodiversity.
Crickets are notable for a variety of reasons. When their population booms, some of these species become agricultural pests and destroy crop pastures. Some introduced species are of biosecurity concern. Other crickets are important food sources for native birds, reptiles and mammals, as well as domestic pets. Soon you might even put them in your cake or stir-fry, as there is a rapidly growing industry for cricket products for human consumption.
Featuring keys, distribution maps, illustrations and detailed colour photographs from CSIRO's Australian National Insect Collection, A Guide to Crickets of Australia allows readers to reliably identify all 92 described genera and many species from the Grylloidea (true crickets) and Gryllotalpoidea (mole crickets and ant crickets) superfamilies.
Not included are the Raspy Crickets (Gryllacrididae), King Crickets (Anostostomatidae) or the so-called 'Pygmy Mole Crickets' (Caelifera), which despite their common names are not related to true crickets. Natural history enthusiasts and professionals will find this an essential guide.
Outback Songman
My life
by Ted Egan
The extraordinary life of one of Australia's great raconteurs and bush musicians, told in his own words.
They don't make them like Ted anymore. He's the quintessential bush storyteller; he has rubbed shoulders with some of the best-known and least-known of his countrymen and women, and he can wring a heart-wrenching song out of a beer carton.
In Outback Songman, Ted Egan recounts the story of his rich and extraordinary life. Born to a working-class family in Melbourne's Coburg, he has never had a music lesson. Nonetheless, he has composed some of the first original songs about Australian history and ethos, many of which are now classics.
Through his stories of growing up during World War II, teaching in a bush school, working with Aboriginal people in the Gulf Country, and performing in Alice Springs and around the country, Ted Egan brings to life an Australia that has largely disappeared. His encounters offer insights into national politics and everyday life over the past eight decades. His generosity of spirit and his deep understanding of his country shine from every page.
Ted Egan AO is an Australian legend and one of the great bush musicians. He played to hundreds of thousands in the Ted Egan Outback Show in Alice Springs over 30 years; he was the presenter of the acclaimed TV series This Land Australia, and later The Great Outdoors. He is an inaugural Life Member of the Australian Stockman's Hall of Fame and has a Lifetime Achievement Award from the Golden Guitar Awards. He served as the Administrator of the Northern Territory 2003-2007.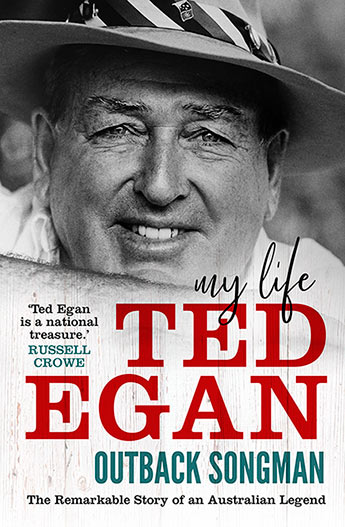 COMMUNITY-BASED CONTROL OF INVASIVE SPECIES
Edited by: Paul Martin, Theodore Alter, Don Hine, Tanya Howard
Explains institutional frameworks and different approaches to voluntary citizen stewardship.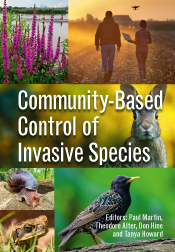 Invasive species are among the greatest challenges to environmental sustainability and agricultural productivity in the world. One of the most promising approaches to managing invasive species is voluntary citizen stewardship. However, in order for control measures to be effective, private citizens often need to make sustained and sometimes burdensome commitments.
Community-Based Control of Invasive Species is based on five years of research by leading scholars in natural resource and human behavioural sciences, which involved government and citizen groups in Australia and the United States. It examines questions including, 'how can citizens be engaged in voluntarily managing invasive species?', 'what communication strategies will ensure good motivation and coordination?' and 'how can governing bodies support citizens in their efforts?'.
With chapters on institutional frameworks, changing governance, systems thinking, organisational learning, engagement, communication and behavioural change, this book will be a valuable reference for researchers and practitioners involved in natural resources management.
NLA Ebooks - Free to download
The National Library of Australia provides access to thousands of ebooks through its website, catalogue and eResources service. These include our own publications and digitised historical books from our collections as well as subscriptions to collections such as Chinese eResources, Early English Books Online and Ebsco ebooks.
What are ebooks?
Ebooks are books published in an electronic format. They can be read by using a personal computer or an ebook reader.
This guide will help you find and view different types of ebooks in the National Library collections.
Peruse the NLA's online ebooks, ready to download -
HERE
Children's Storytime at Mona Vale Library
Mona Vale Library offers storytime for pre-school children every week during school terms. Children and their carers come and participate in a fun sing-a-long with our story teller as well as listen to several stories in each session, followed by some craft. Storytime is held in the Pelican Room of the library in front of the service desk. Storytime is free and no bookings are required. Storytime Sessions
Tuesdays 10.00am - 11.00am
Wednesdays 10.00am - 11.00am
Thursdays 10.00am - 11.00am