August 18 - 24, 2019: Issue 417

Dave O'Neil's Parenthood: Completely Unsupervised
by Dave O'Neil
Published August 2019 by the National Library of Australia $19.99
Ah, parenting. After 300,000 years of keeping kids alive, you'd reckon we'd have it nailed. But, as the decades roll on, it seems we're as clueless as ever. In the great tradition of mums and dads throughout history, we're still making it up as we go along.
Hopscotch may have given way to Xbox and fish fingers to quinoa-kale organic nuggets, but, when it comes to parenting, some things never change.
A laugh-out-loud look at parenthood through the ages by comedian and father of three Dave O'Neil.
Perfect for parents of all kinds; whether they're bright-eyed newbies or exhausted veterans. Features photos from the National Library's collection.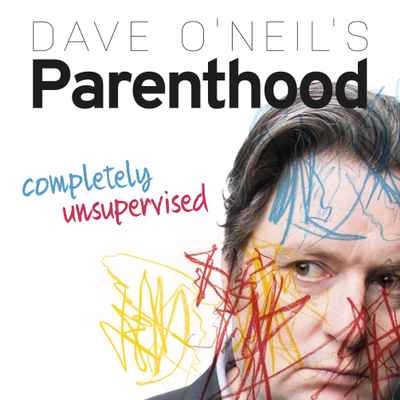 The Australian Bird Guide
Revised Edition - by Peter Menkhorst, Danny Rogers, Rohan Clarke, Jeff Davies, Peter Marsack, Kim Franklin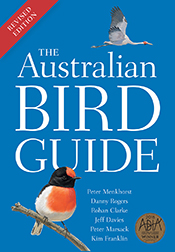 The most comprehensive and beautifully illustrated field guide to Australia's unique birdlife.
Australia's avifauna is large, diverse and spectacular, reflecting the continent's impressive range of habitats and evolutionary history. With specially commissioned paintings of over 900 species, The Australian Bird Guide is the most comprehensive field guide to Australian birds ever seen.
This Revised Edition includes updated maps, artwork and species accounts, reflecting current knowledge of the biology and distribution of Australia's birds. It features around 4700 specially commissioned colour illustrations of over 900 species, with particular emphasis on providing the fine detail required to identify difficult groups and distinctive plumages. Comprehensive species accounts have been written by a dedicated team of ornithologists to ensure identification details, distribution and status are current and accurate. A new easier-to-use index is also included.
The Australian Bird Guide sets a new standard in field guides, providing an indispensable reference for all birders and naturalists looking to explore Australia's magnificent and unique birdlife.
Winner of the 2017 Whitley Medal
Winner of the 2018 ABIA Small Publishers' Adult Book of the Year
Charles Ulm

The untold story of one of Australia's greatest aviation pioneers
by Rick Searle
Charles Ulm and Charles Kingsford Smith were two of the most important pioneers of Australian aviation. Together they succeeded in a number of record-breaking flights that made them instant celebrities around the world, notably the first ever trans-Pacific flight, then setting up Australian National Airways in late 1928. Smithy was the face of the airline, happier in the cockpit or in front of an audience than in the boardroom; Ulm was in his element as managing director. Smithy had the charisma and public acclaim, Ulm the tenacity and organisational skills. In 1932, Kingsford Smith received a knighthood for his services to flying; Ulm did not.
Setbacks and tragedies followed, as Ulm tried to develop the embryonic Australian airline industry. ANA was at first successful, but a catastrophic crash and the increasing bite of the Great Depression forced it into bankruptcy in 1933. Desperate to drum up support for a new airline, Ulm's final flight was meant to demonstrate the potential for a regular trans-Pacific passenger service. Somewhere between San Francisco and Hawaii his plane, Stella Australis, disappeared. No trace of the plane or crew was ever found.
In the years since his death, attention has focused more and more on Smithy, leaving Ulm neglected and overshadowed. In this essential biography, Rick Searle shows that while Ulm lacked Smithy's prowess as an aviator, he was his superior as a visionary, and a driving force behind the growth of modern global air travel. His untimely death robbed Australia of a huge talent.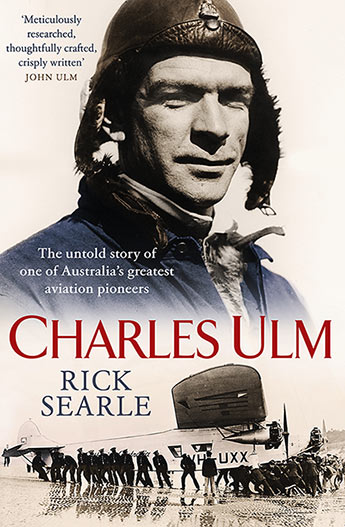 Morning Glory on the Vine
Early Songs and Drawings
by Joni Mitchell
Originally handcrafted in 1971 as a gift for friends, this edition of Joni Mitchell's best-loved poems, illustrations, watercolours and hand-lettered song lyrics is now publicly available for the first time.
In 1971, as her album Blue topped music charts around the world, Joni Mitchell created a dazzling and unforgettable holiday gift for her closest friends. Morning Glory on the Vine was an exquisite selection of Joni's handwritten lyrics and poems, accompanied by more than thirty full-colour illustrations, paintings and watercolours. The book was hand-produced in Los Angeles and limited to one hundred signed and numbered copies. Copies of the book have rarely been seen in the past half-century.
Now, in conjunction with Joni's 75th birthday celebrations, Morning Glory on the Vine: Early Songs and Drawings, will be made publicly available for the first time. This edition contains the book's complete original content, plus a new introduction written by Joni and a number of her additional paintings (made at the time of the book's creation).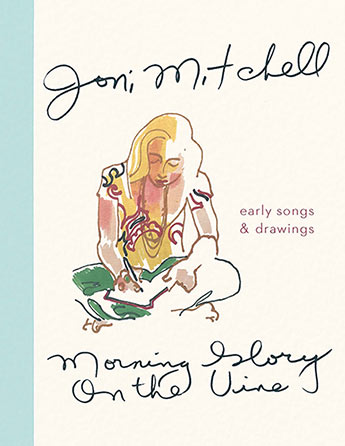 Old Books: Winter 2019 - read in full here, online!
Language Of The Australian Aborigines - 1858, Kamilaroi And Kurnai : Group-Marriage And Relationship, And Marriage By Elopement : Drawn Chiefly From The Usage Of The Australian Aborigines : Also The Kurnai Tribe, Their Customs In Peace And War - 1880, Coming Into Being Among The Australian Aborigines - 1937

Local Author Releases Fantastic New Book
The Camino Diaries
, b
y Cilla Cole,
Together with Terry Cole and Tom Keelty and
Illustrated by Richard Cole is now available
through Beachside Bookshop, Bookoccino and Berkelouw Books Mona Vale or direct from the author:
www.cillacole.com.au
($25)
Is it madness or naivety when a young woman thinks walking the ancient Camino de Santiago pilgrimage path with her husband, her father-in-law, and his architect, would be a fun way to spend her honeymoon? But it doesn't take Cilla long to realise that walking 1500 kms across France and Spain with a single-minded judge and an ex- Army commando and avid bushwalker will be no sightseeing holiday.
Experience the landscapes, cuisines and eccentric personalities of the Camino de Santiago, not to mention the tears and tantrums, through this compilation of the candid journals kept by Cilla, her father-in-law Terry and friend Tom when walking the ancient pilgrim trail across France and Spain together in 1995.
Much like the medieval pilgrims who walked the same path 800 years before them, as adversities start to take their toll and divergent motivations clash, this unlikely group find themselves inside a walking pressure cooker. But there are three sides to the story.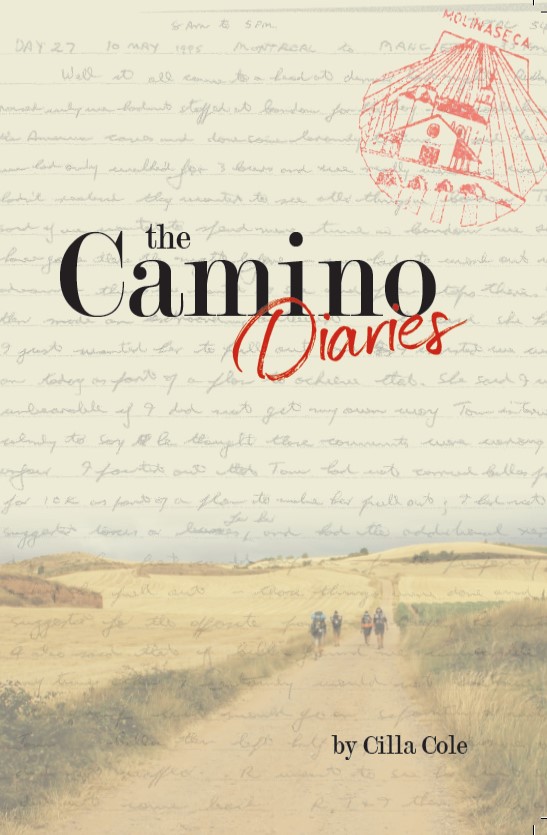 Cover design by Emma Long @ Penguin Creative, Avalon
Production by Bad Apple Press.
Hell Ship
The true story of the plague ship Ticonderoga, one of the most calamitous voyages in Australian history
by Michael Veitch
The riveting story of one of the most calamitous voyages in Australian history, the plague-stricken sailing ship Ticonderoga that left England for Victoria with 800 doomed emigrants on board.
For more than a century and a half, a grim tale has passed down through Michael Veitch's family: the story of the Ticonderoga, a clipper ship that sailed from Liverpool in August 1852, crammed with poor but hopeful emigrants-mostly Scottish victims of the Clearances and the potato famine. A better life, they believed, awaited them in Australia.
Three months later, a ghost ship crept into Port Phillip Bay flying the dreaded yellow flag of contagion. On her horrific three-month voyage, deadly typhus had erupted, killing a quarter of Ticonderoga's passengers and leaving many more desperately ill. Sharks, it was said, had followed her passage as the victims were buried at sea.
Panic struck Melbourne. Forbidden to dock at the gold-boom town, the ship was directed to a lonely beach on the far tip of the Mornington Peninsula, a place now called Ticonderoga Bay.
James William Henry Veitch was the ship's assistant surgeon, on his first appointment at sea. Among the volunteers who helped him tend to the sick and dying was a young woman from the island of Mull, Annie Morrison. What happened between them on that terrible voyage is a testament to human resilience, and to love.
Michael Veitch is their great-great-grandson, and Hell Ship is his brilliantly researched narrative of one of the biggest stories of its day, now all but forgotten. Broader than his own family's story, it brings to life the hardships and horrors endured by those who came by sea to seek a new life in Australia.
NLA Ebooks - Free to download
The National Library of Australia provides access to thousands of ebooks through its website, catalogue and eResources service. These include our own publications and digitised historical books from our collections as well as subscriptions to collections such as Chinese eResources, Early English Books Online and Ebsco ebooks.
What are ebooks?
Ebooks are books published in an electronic format. They can be read by using a personal computer or an ebook reader.
This guide will help you find and view different types of ebooks in the National Library collections.
Peruse the NLA's online ebooks, ready to download -
HERE
Children's Storytime at Mona Vale Library
Mona Vale Library offers storytime for pre-school children every week during school terms. Children and their carers come and participate in a fun sing-a-long with our story teller as well as listen to several stories in each session, followed by some craft. Storytime is held in the Pelican Room of the library in front of the service desk. Storytime is free and no bookings are required. Storytime Sessions
Tuesdays 10.00am - 11.00am
Wednesdays 10.00am - 11.00am
Thursdays 10.00am - 11.00am