April 15 - 28, 2018: Issue 356

Old Books: April 2018 - read in full here: online!
Australian Insects by W. W. (Walter Wilson)Froggatt, 1858-; Publication date 1907 by W. Brooks in Sydney.
Wild Flowers Of Australia by Thistle Y. Harris. Publication Date 1938 By Angus And Robertson, Sydney.
Australia A Study Of Warm Environments and Their Effect on British Settlement by Taylor, Griffith. Publication date 1940 by Metheun, London.
BOUNCING BACK
An Eastern Barred Bandicoot Story
Rohan Cleave, Coral Tulloch
A beautifully illustrated story of this marsupial's plight and how it was saved from extinction.
The Eastern Barred Bandicoot is one of Australia's most threatened species. When their existence came under extreme threat from habitat loss, predators and human development, Eastern Barred Bandicoots found refuge in the most unlikely of places – a rubbish tip. This captivating true story details the plight these small, nocturnal marsupials faced, and the outstanding efforts that ensured their protection. Written by Rohan Cleave and illustrated by Coral Tulloch, Bouncing Back shows that even on the brink of extinction, there is hope for the survival of our most vulnerable species.
Rohan Cleave and Coral Tulloch's first book, Phasmid: Saving the Lord Howe Island Stick Insect, won a Whitley Award for Children's Natural History Book and was an Honour Book in the Children's Book Council of Australia Book Awards (Eve Pownall Information Book category).
Bouncing Back is perfect for primary aged readers.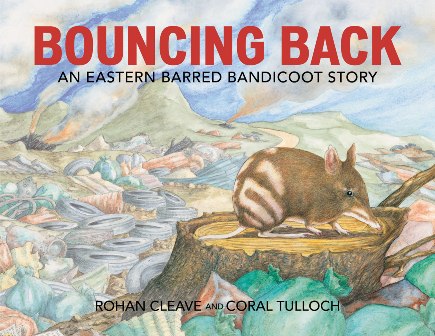 GUIDE TO INTRODUCED PEST ANIMALS OF AUSTRALIA
Peter West
A practical guide for the identification of introduced pest animals and management information.
Australia's introduced vertebrate pest species cost at least $1 billion annually in economic, environmental and social impacts. The Guide to Introduced Pest Animals of Australia is a comprehensive, practical guide to 60 introduced pest animal species present in Australia, including 27 mammals, 18 birds, nine freshwater fish, two amphibians and four reptiles. It contains descriptive information to identify each species in the field, including distinctive physical characteristics, size, weight, colouration, diet, breeding behaviour, habitat preferences, and information about footprints, dung, scats and audible animal calls.
Each species profile is accompanied by practical management information, maps and high-quality photographs – allowing readers to learn about pest species in their local area, what problems they might cause, and what control options exist for management. This guide also contains a number of emerging high-risk pest species that may pose a significant threat to our natural environment, economy, agriculture and human health.
Whether you are a farmer, natural resource manager, public land manager, pest controller, teacher, student, field naturalist or wildlife ecologist, this easy-to-use guide will help you identify Australia's most significant introduced pest animals in your local area.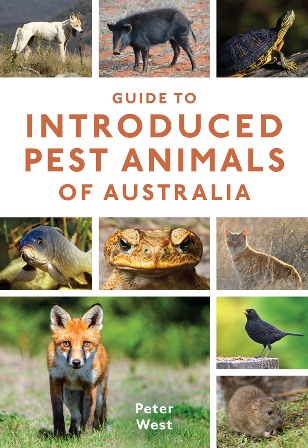 A-Z of Australian Animals
Jennifer Cossins
From the award-winning creator of A-Z OF ENDANGERED ANIMALS comes a stunning non-fiction picture book for boys and girls with a love of animals and a thirst for all things encyclopaedic. This exquisite full-colour picture book is packed with interesting facts and is perfect for young conservationists and students with a keen interest in the world around us.
On this expedition through the alphabet, you will encounter some of the Australia's rare and enchanting animals, from the gorgeous azure kingfisher and the sleepy koala, to the shy numbat and the friendly zebra finch.
Come on an illustrated journey through Australia's unique wildlife with Tasmanian artist Jennifer Cossins.