April 5 - 11, 2020: Issue 445

NLA Ebooks - Free to download
The National Library of Australia provides access to thousands of ebooks through its website, catalogue and eResources service. These include our own publications and digitised historical books from our collections as well as subscriptions to collections such as Chinese eResources, Early English Books Online and Ebsco ebooks.
What are ebooks?
Ebooks are books published in an electronic format. They can be read by using a personal computer or an ebook reader.
This guide will help you find and view different types of ebooks in the National Library collections.
Peruse the NLA's online ebooks, ready to download -
HERE
The Night of the Hiding Moon
by Emma Allen - Illustrated by Sher Rill Ng
NLA - March 2020, $24.00
'Late one night, Felix heard a thousand giants march across the sky and the round, silver moon went into hiding.'
Alone in his room, Felix is frightened - he imagines he can hear giants gathering on the rooftop. As a wild storm thunders through the night, Felix turns to his trusty torch, creating strong, brave shadow creatures who can keep him company and protect him from the ferocity of the wind and rain.
One by one, frolicking creatures crowd Felix's bedroom. With his shadow friends impatient to play in the night, Felix must decide whether to stay, alone, or venture out shoulder to shoulder with his friends and confront his fears.
From award-winning author Emma Allen and accomplished illustrator Sher Rill Ng comes a story of adventure, imagination and bravery, inspired by traditional shadow puppetry.
Ages 4+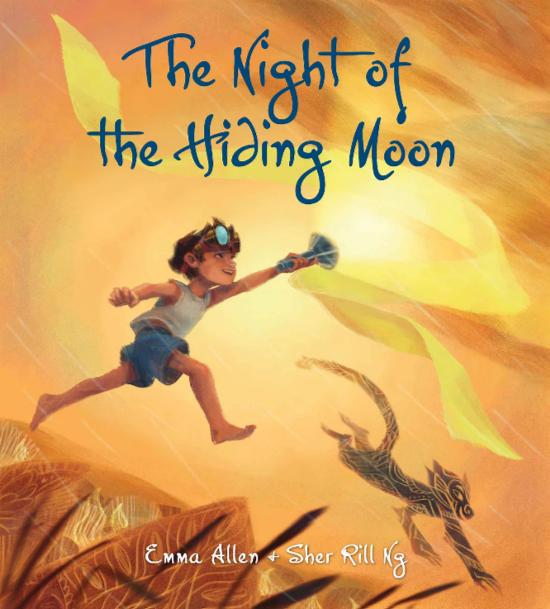 Banksia Bay Beach Shack
by Sandie Docker
Penguin Books Australia - March 17 2020 - $32.99
The heartwarming new family saga from the bestselling author of The Kookaburra Creek Café.
A year is a long time in the memory of a small town. Stories get twisted, truths become warped, history is rewritten.
MYSTERIES
When Laura discovers an old photo of her grandmother, Lillian, with an intriguing inscription on the back, she heads to the sleepy seaside town of Banksia Bay to learn the truth of Lillian's past. But when she arrives, Laura finds a community where everyone seems to be hiding something.
SECRETS
Virginia, owner of the iconic Beach Shack café, has kept her past buried for sixty years. As Laura slowly uncovers the tragic fragments of that summer so long ago, Virginia must decide whether to hold on to her secrets or set the truth free.
LIES
Young Gigi and Lily come from different worlds but forge an unbreakable bond – the 'Sisters of Summer'. But in 1961 a chain of events is set off that reaches far into the future. One lie told. One lie to set someone free. One lie that changes the course of so many lives.
Welcome to the Banksia Bay Beach Shack, where first love is found and last chances are taken.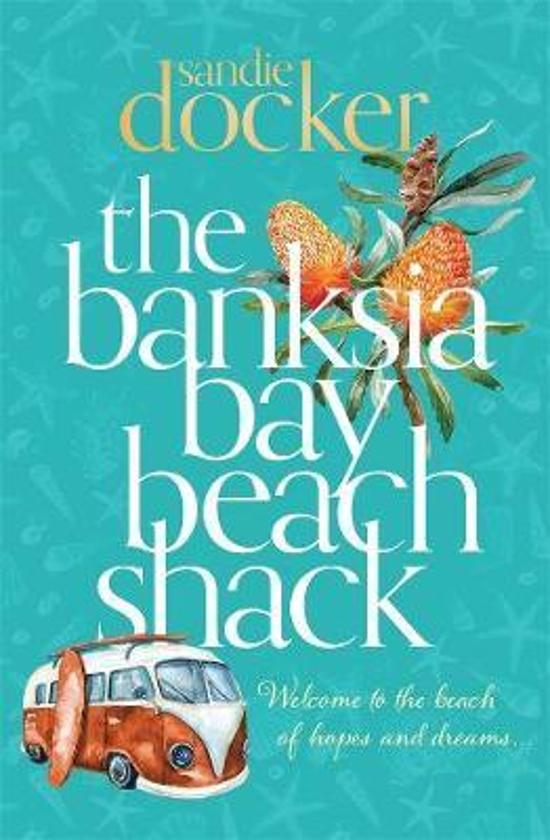 Old Books: Autumn 2020 - read in full here, online!
Narrative Of An Expedition Into Central Australia, Performed Under The Authority Of Her Majesty's Government, During The Years 1844, 5, And 6 Together With A Notice Of The Province Of South Australia In 1847 by Charles Sturt - published 1849
Australia by Fitzgerald, John Foster Vesey - published 1881
Australia by Gregory, J. W. (John Walter), 1864-1932 - published 1916
Glide
Taking the panic out of modern living
by Lisa Forrest
A unique and insightful story that will inspire readers to quiet their critical voices and take the panic out of modern living.
It's my hope that by the end of this book I will have convinced you that a combination of mindfulness, self-compassion and compassion is all you need to get on your own side - and to help others get on theirs. And when we can all do that, we'll glide through life's challenges.
Glide is the story of what happened when serial-achiever Lisa Forrest (Olympian, TV and radio broadcaster, author, actor, wife, mother) took time out to answer a question that had been weighing her down for years: Why, no matter what she achieved, was she never enough for herself?
Lisa discovered that the get-tough lessons from her years in elite sport were the source of her problem - in fact, they are the source of much of the illness, burnout and mental health challenges we all face today. More surprising is the antidote: self-compassion. Could it be the super-power we've all been looking for?
Drawing on the wisdom of the women who ran Lisa's first swimming club through to contemplative neuroscience, Glide offers remarkably honest and calm insights into navigating the perils of modern living from a woman who has experienced it all.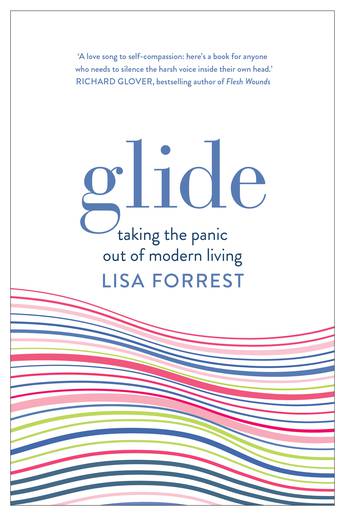 GARIWERD
An Environmental History of the Grampians
by Benjamin Wilkie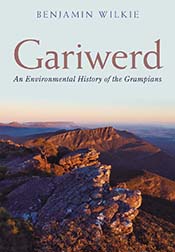 An exploration of the geological, ecological and cultural history of the Victorian Grampians.
People have been visiting and living in the Victorian Grampians, also known as Gariwerd, for thousands of generations. They have both witnessed and caused vast environmental transformations in and around the ranges. Gariwerd: An Environmental History of the Grampians explores the geological and ecological significance of the mountains and combines research from across disciplines to tell the story of how humans and the environment have interacted, and how the ways people have thought about the environments of the ranges have changed through time.
In this new account, historian Benjamin Wilkie examines how Djab wurrung and Jardwadjali people and their ancestors lived in and around the mountains, how they managed the land and natural resources, and what kinds of archaeological evidence they have left behind over the past 20 000 years. He explores the history of European colonisation in the area from the middle of the 19th century and considers the effects of this on both the first people of Gariwerd and the environments of the ranges and their surrounding plains in western Victoria. The book covers the rise of science, industry and tourism in the mountains, and traces the eventual declaration of the Grampians National Park in 1984. Finally, it examines more recent debates about the past, present and future of the park, including over its significant Indigenous history and heritage.
A HISTORY OF PLANTS IN 50 FOSSILS
by Paul Kenrick
Traces the evolution of plants through fossils, from petrified tree trunks to grains of pollen.
This is the story of plant life on Earth, uniquely retold through a remarkable record of spectacular fossils. Palaeobotanist Paul Kenrick explains the importance of each fossil and how it marks a crucial inflection point in plant evolution. Each discovery is illustrated with special photography featuring many original specimens from the Natural History Museum, London.
Beginning with the origins of plant life in the sea, when photosynthesis first evolved in bacteria, Paul Kenrick traces the evolution of plants, through ancient forests and grasslands to familiar flowering plants.
From petrified tree trunks to grains of pollen, the breadth of the geological record of plants is quite extraordinary and what emerges are forms that are at first puzzling yet frequently striking and beautiful.
The story of each specimen is interwoven with impressions of the Earth's landscapes and environments at various periods of geological time, revealing the dynamic feedback between plants and animals as well as large-scale planetary processes.
Children's Storytime at Mona Vale Library
Mona Vale Library offers storytime for pre-school children every week during school terms. Children and their carers come and participate in a fun sing-a-long with our story teller as well as listen to several stories in each session, followed by some craft. Storytime is held in the Pelican Room of the library in front of the service desk. Storytime is free and no bookings are required. Storytime Sessions
Tuesdays 10.00am - 11.00am
Wednesdays 10.00am - 11.00am
Thursdays 10.00am - 11.00am