June 17 - 23, 2018: Issue 364

Old Books: June 2018 - read in full here: online!
Rambles And Observations In New South Wales By Joseph Phipps Townsend (1849), The Forest Flora Of New South Wales By J. H. Maiden (1902) and Geography Of New South Wales By J. M. Taylor (1912)

A Story of Coral Bleaching
Small Friends Books
Ailsa Wild, Aviva Reed, Briony Barr, Gregory Crocetti
This is a story about coral bleaching, told by the tiniest creatures on the reef.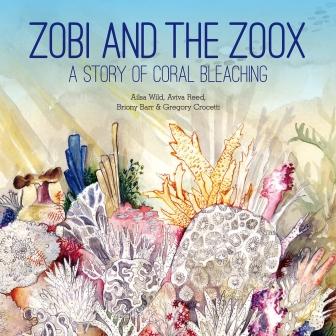 With her home under threat from a warming ocean, Zobi, a brave rhizobia bacterium, teams up with a family of slow but steady Zoox (zooxanthellae). As the coral bleaches, everyone begins to starve...
Can Zobi and the Zoox work together to save the day?
This beautifully illustrated science-adventure story, set on the Great Barrier Reef, was originally published in 2015, but has been extensively re-written and revised to delight and captivate primary school-aged readers.
Zobi and the Zoox: A Story of Coral Bleaching is the first in the new Small Friends Books series – Stories of Partnership and Cooperation in Nature.
The Contented Bee
by Organic Gardener Magazine
All the buzz on keeping backyard bees - an informative and inspirational handbook full of advice, experience and stories from experts and enthusiasts.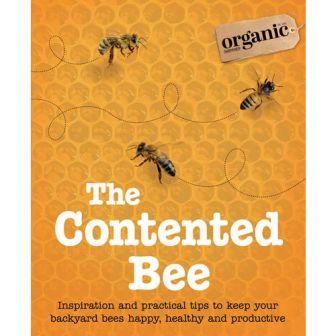 With bees worldwide in deadly peril, Australians are keen to lend a helping hand. Keeping a hive or three has become a popular lifestyle trend - and it's more achievable than you might think.
Whether you're in the inner city, suburbs or on acreage, keeping bees can be easy, low-fuss and fun for the whole family to get involved in - imagine bottling your very own honey! This lively guide features inspirational experiences and gorgeous photos from scores of enthusiasts across Australia who have sweetened their lives by keeping bees.
Practical chapters by a range of experts give the low-down on getting started, caring for your bees, harvesting your honey and wax (with recipes), troubleshooting, what to plant to help out your little workers, and great information on the popular option of keeping native stingless bees.
The Contented Bee will inspire you to help out the bees - and enrich your own life, too!
NLA Ebooks - Free to download
The National Library of Australia provides access to thousands of ebooks through its website, catalogue and eResources service. These include our own publications and digitised historical books from our collections as well as subscriptions to collections such as Chinese eResources, Early English Books Online and Ebsco ebooks.
What are ebooks?
Ebooks are books published in an electronic format. They can be read by using a personal computer or an ebook reader.
This guide will help you find and view different types of ebooks in the National Library collections.
Peruse the NLA's online ebooks, ready to download -
HERE