July 25 - 31, 2021: Issue 503
NLA Ebooks - Free to download
The National Library of Australia provides access to thousands of ebooks through its website, catalogue and eResources service. These include our own publications and digitised historical books from our collections as well as subscriptions to collections such as Chinese eResources, Early English Books Online and Ebsco ebooks.
What are ebooks?
Ebooks are books published in an electronic format. They can be read by using a personal computer or an ebook reader.
This guide will help you find and view different types of ebooks in the National Library collections.
Peruse the NLA's online ebooks, ready to download -
HERE
Burnout
A guide to identifying burnout and pathways to recovery
by Gordon Parker, Gabriela Tavella and Kerrie Eyers
Allen and Unwin, July 2021: $32.99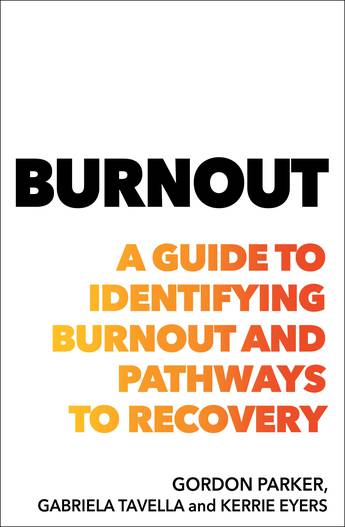 The first complete guide to burnout, based on ground-breaking new research. It shows how you can tell whether you really have burnout, and helps you shape a strategy for recovery that will work for you.
Are you always exhausted? Unable to feel for others or for life's pleasures? Find it hard to concentrate and take in what you read? You may have burnout.
Burnout is widespread among high achievers in the workplace, in business and in caring professions like health and teaching. Parents with new babies and those caring for the elderly and people with disabilities are also at risk. Although burnout is so common, it's often undiagnosed or misdiagnosed - most commonly as depression.
Drawing on ground-breaking new research, this book hands you the tools to work out whether you have burnout - or not. The good news? It is possible to recover from even severe burnout. The authors show you how to recognise your own burnout pattern, how far you have travelled into burnout territory, and provide a broad-based management approach to help you regain your spark and build your resilience.
With fascinating new insights into the biology of burnout, and stories from people who have brought themselves back from the brink, Burnout is a complete guide for anyone who suspects they may have burnout, for their families, for health professionals and employers.
PROFESSOR GORDON PARKER AO is Scientia Professor of Psychiatry, University of NSW. He was founder of the Black Dog Institute, and Director of the Division of Psychiatry at Prince of Wales and Prince Henry Hospitals. In 2018 he was a finalist for NSW Senior Australian of the Year. He has published 20 books and over 1000 scientific papers. GABRIELA TAVELLA is a research officer at University of NSW and completing a PhD on burnout. KERRIE EYERS AM is a psychologist and writer.
The Countess from Kirribilli

The mysterious and free-spirited literary sensation who beguiled the world
by Joyce Morgan
Allen and Unwin, July 2021: $32.99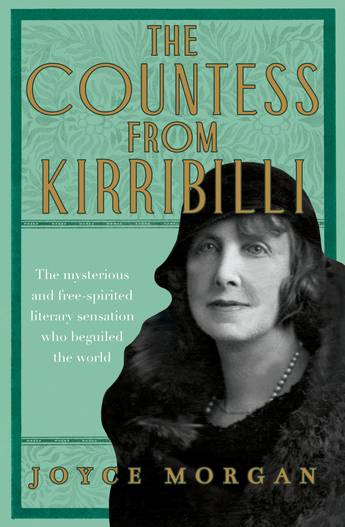 She was Australian born, an international bestselling author and a member of the glamorous literary, intellectual and society salons of late nineteenth and early twentieth century London and Europe
She was 'amused, cynical, ironic, loving, gay, ferocious, cold, ardent but never gentle'. She was a whirlwind. She created around her the atmosphere of a Court at which her friends were either in disgrace or favour, a butt or a blessing.
Elizabeth von Arnim may have been born on the shores of Sydney Harbour, but it was in Victorian London that she discovered society and society discovered her. She made her Court debut before Queen Victoria at Buckingham Palace, was pursued by a Prussian count and married into the formal world of the European aristocracy. It was the novels she wrote about that life that turned her into a literary sensation on both sides of the Atlantic and had her likened to Jane Austen.
Her marriage to the count produced five children but little happiness. Her second marriage to Bertrand Russell's brother was a disaster. But by then she had captivated the great literary and intellectual circles of London and Europe. She brought into her orbit the likes of Nancy Astor, Lady Maud Cunard, her cousin Katherine Mansfield and other writers such as E.M. Forster, Somerset Maugham and H.G. Wells, with whom it was said she had a tempestuous affair.
Elizabeth von Arnim was an extraordinary woman who lived during glamorous, exciting and changing times that spanned the innocence of Victorian Sydney and finished with the march of Hitler through Europe. Joyce Morgan brings her to vivid and spellbinding life.
Joyce Morgan is a former arts editor of the Sydney Morning Herald. She is the author of Martin Sharp: His life and times, which was long-listed for the 2018 Stella Prize, and Journeys on the Silk Road, about the discovery of the world's oldest printed book. Joyce has written on arts and culture for more than three decades and has worked as a journalist in London, Hong Kong and Sydney. She is a Getty arts journalism fellow and Huntington Library fellow. British-born, she has travelled widely and lives in Sydney.
Gun to the Head
My life as a tactical cop. The impact. The aftermath.
by Keith Banks
Allen and Unwin, July 2021: $29.99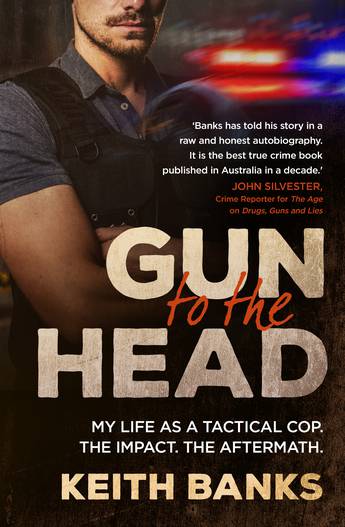 From the bestselling author of
Drugs, Guns & Lies
, comes Keith's story of what it was really like to be a tactical police officer in the violent and corrupt eighties
'Banks has told his story in a raw and honest autobiography. It is the best true crime book published in Australia in a decade.' - John Silvester, Crime Reporter for The Age on Drugs, Guns and Lies
'Fear and exhilaration are blood brothers; that's what drives risk. I should have been careful what I wished for.'
Keith Banks was a member of the Queensland Police Force when not everyone with a badge could be trusted.
After serving as an undercover cop and declining an opportunity to participate in a lucrative and totally corrupt enterprise, Keith found himself sidelined from the Drug Squad. In 1984 he was transferred to the Taringa Criminal Investigation Branch as a Detective Senior Constable. That had its moments, but he wanted more. He missed the adrenaline charge of his days as an undercover cop. He discovered that rush again when, ultimately, he became one of the first full-time members of the Tactical Response Group.
This was challenging and dangerous work. Not only did Keith find himself facing off against some of Australia's most brutal criminals, but he also had to confront the demons of constantly living on the edge, of finding that fine line between good and bad where violence was normal.
Raw and confronting, Gun to the Head exposes a world of policing that few have lived.
Keith Banks was in the Queensland Police Force for twenty years and is one of Queensland's most decorated police officers. This is his second book. His first was the bestselling Drugs, Guns and Lies.
Old Books: Winter 2021
A room of one's own by Virginia Woolf, 1935
The Complete Works Of William Shakespeare
An Australian Bird Book; A Pocket Book For Field Use by John Albert Leach, 1870-1929. Publication date 1912
Below Deck
by Sophie Hardcastle
Allen and Unwin, July 2021: $19.99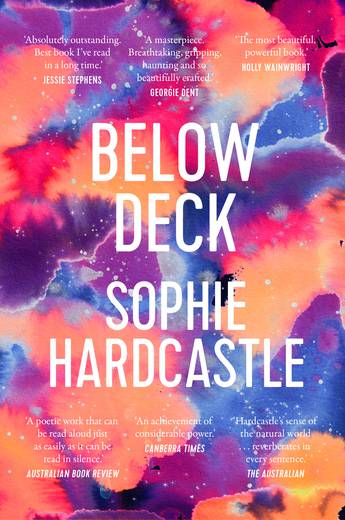 Below Deck
is the highly anticipated debut novel from author Sophie Hardcastle. A heartbreakingly poetic and haunting story about the vagaries of consent, about who has the space to speak and who is believed.
And then, just like that, a thought bubbles inside me. It's a beginning; a new beginning; my beginning. The beginning of the story I tell myself in order to survive.
We choose to breathe, don't we?
Twenty-one-year-old Olivia hears the world in colour, but her life is mottled grey. Estranged from her parents, and living with her grandfather who is drowning in sadness, Oli faces the reality of life beyond university alone.
When she wakes on a boat with no recollection of how she got there, she accepts the help of two strangers who change the course of her future forever. With Mac and Maggie, Oli learns to navigate a life upon open ocean and the world flowers into colours she's never seen before.
Four years later, Oli, fluent in the language of the sea, is the only woman among men on a yacht delivery from Noumea to Auckland. In the darkness below deck, she learns that at sea, no one can hear you scream.
Moving to London, Oli's life at sea is buried. When she meets Hugo, the wind changes, and her memories are dust blown into shapes. Reminding her of everything.
Below Deck is about the moments that haunt us, the moments that fan out like ripples through the deep. So that everything else, becomes everything after.
Sophie Hardcastle was born in 1993. She is an Australian author, artist, screenwriter and scholar. In 2018, she was a Provost's Scholar in English Literature at Worcester College, at the University of Oxford, where she wrote Below Deck. In 2017, Sophie was an artist-in-residence with Chimu Adventures in Antarctica. Sophie is the author of the critically acclaimed Running Like China (2015) and Breathing Under Water (2016). She is the co-creator, co-writer and co-director of the online series Cloudy River.
The Cookbook of Common Prayer
by Francesca Haig
Allen and Unwin, July 2021: $27.99
A heart-rending tale of a family in turmoil after the death of a child is kept secret from one of his siblings.
When Gill and Gabe's elder son drowns overseas, they decide they must hide the truth from their desperately unwell teenaged daughter.
But as Gill begins to send letters from her dead son to his sister, the increasingly elaborate lie threatens to prove more dangerous than the truth.
A novel about family, food, grief, and hope, this gripping, lyrical story moves between Tasmania and London, exploring the many ways that a family can break down - and the unexpected ways that it can be put back together.
Francesca Haig grew up in Tasmania and is an academic and writer, whose poetry and YA/crossover fantasy have been widely published.
She lives in London with her husband and son.
Too Migrant, Too Muslim, Too Loud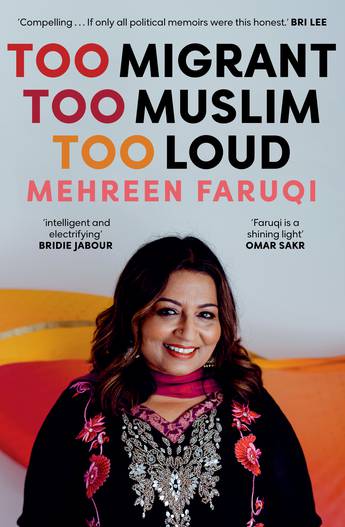 by Mehreen Faruqi
Published by Allen & Unwin, July 2021 - $32.99
A no-holds-barred memoir and outspoken manifesto from Senator, role model, and modern Australian hero Mehreen Faruqi.
Too Migrant, Too Muslim, Too Loud is a no-holds-barred memoir and manifesto from outspoken senator, troublemaker and multicultural icon Mehreen Faruqi. As the first Muslim woman in any Australian parliament, Mehreen has a unique and crucial perspective on our politics and democracy. It is a tale of a political outsider fighting for her right and the rights of others like her to be let inside on their terms.
From her beginnings in Pakistan and remaking in Australia, Mehreen recounts her struggle to navigate two vastly different, changing worlds without losing herself. This moving and inspiring memoir shares shattering insights learned as a migrant, an engineer, an activist, a feminist and a politician.
Dr Mehreen Faruqi is the Greens' senator for New South Wales. She is a civil and environmental engineer and life-long activist for social and environmental justice. In 2013, she joined the NSW Parliament, becoming the first Muslim woman to sit in an Australian parliament. In 2018, she became Australia's first Muslim senator. She has been a passionate advocate against racism and misogyny.
Since emigrating from Pakistan in 1992 Mehreen has worked in leadership positions in local government, consulting firms and as an academic in Australia and internationally. This includes her roles as Manager of Environment and Services for Mosman Council, Manager of Natural Resources and Catchments for Port Macquarie-Hastings Council, Director of the Institute of Environmental Studies (UNSW) and an Associate Professor in Business and Sustainability (AGSM, UNSW).
While in NSW parliament, she introduced the first ever bill to decriminalise abortion. Mehreen has been a leading voice in opposition to the greyhound racing industry, privatisation of public transport, and removal of laws that protect native vegetation. Since joining the federal senate in August 2018, Mehreen has been an outspoken advocate for public education, anti-racism, social housing and animal welfare.
Children's Storytime at Mona Vale Library
Mona Vale Library offers storytime for pre-school children every week during school terms. Children and their carers come and participate in a fun sing-a-long with our story teller as well as listen to several stories in each session, followed by some craft. Storytime is held in the Pelican Room of the library in front of the service desk. Storytime is free and no bookings are required. Storytime Sessions
Tuesdays 10.00am - 11.00am
Wednesdays 10.00am - 11.00am
Thursdays 10.00am - 11.00am