February 16 - 22, 2020: Issue 438

Inner Child Journeys: How our Children Grow us up
by Robin Grille (Author)
Paperback: 338 pages
Publisher: Vox Cordis Press (October 8, 2019)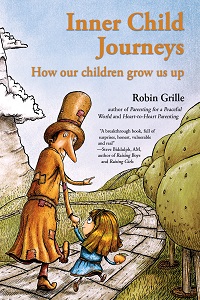 In simple layman's terms, 'Inner Child Journeys' explains a safe, step-by-step method for understanding the emotional reactions triggered in us by our children, at all ages.
This Process was tested and refined over many years by Mona Vale psychologist Robin Grille, and it is based on sound neuropsychological principles. In its 'light' or 'in-depth' forms, this Inner Child Process can help you gain new and profound insights about yourself and about your children, honing your own intuition about what your children need in order to thrive. It will help you understand even your children's most baffling behaviours - via a better understanding your own childhood experiences and how they've affected you. At the same time, this Process helps you to better understand your own, deepest emotional needs, and how to have those needs met.
Ultimately, Inner Child Journeys are about healing long-held emotional wounds that are often brought to the surface through our interactions with our children. Most of us encounter, from time to time, significant challenges and difficult terrain in the course of parenting or educating our children. This Inner Child Process helps you engage with even the most insurmountable challenges in your child-rearing endeavours, and turn those challenges into exciting and empowering personal-growth and healing opportunities for you. The book gives no advice about how to raise your children, nor how to educate your students. That's because this book helps you access your own inner knowledge, based on your own experiences as a child. The more you befriend your own Inner Child, the more emphatic and effective a parent or teacher you become. Your children benefit enormously as you grow. Written for parents, elders, schoolteachers and psychotherapists, this book shows you how to turn child-rearing into a most exciting and transformative personal growth and healing adventure. Indeed, 'our children grow us up'.
Australia's Funniest Yarns
Traditional humour from the bush and the outback
by Graham Seal
Whatever the circumstances, Australians have always found something to laugh about, laugh at or laugh off. Graham Seal has been gathering traditional stories from country towns and the outback for decades, and here he compiles the very funniest stories he has encountered.
Australians traditionally like their humour irreverent, crude and with very sharp teeth.
Perhaps you've heard of the vicious drop bears that fall on unsuspecting tourists as they walk through the bush? Or the hoop snakes that put their tails in their mouths as they roll down the hill towards you? Or how about the Citizenship Test for Aspiring Australians which begins with this question about an essential life skill: 'How many slabs can you fit in the back of a Falcon ute while also allowing room for your cattle dog?'
The bush is the source of traditional Aussie humour. Pioneering, settlement and battling fire, flood and drought have produced yarns of tough cocky farmers, shearers, bush workers, swaggies and dreadful cooks. Much of this humour relates to the resilience and fortitude necessary to endure the realities of rural life. Australians took this sensibility with them to war and to work in the cities, and the tradition continues today.
Whatever the circumstances, Australians have always found something to laugh about, laugh at or laugh off.
Graham Seal is a former Professor of Folklore at Curtin University. He is a leading expert on Australian cultural history and an award-winning songwriter. He is the bestselling author of Great Australian Stories, Larrikins, Bush Tales and Other Great Australian Stories, Great Australian Journeys, Great Bush Stories and Great Convict Stories.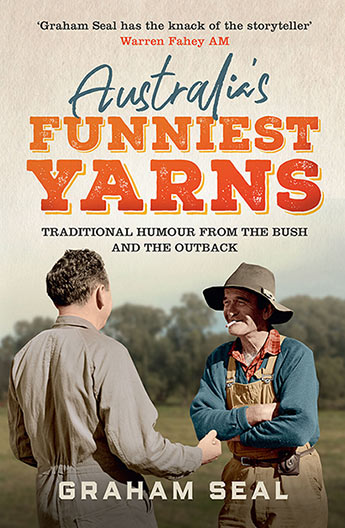 Hungover: A History of the Morning After and One Man's Quest for a Cure
by Shaughnessy Bishop-Stall
One intrepid reporter's quest to learn everything there is to know about hangovers, trying all of the cures he can find and explaining how (and if) they work, all so rest of us don't have to...
We've all been there. One minute you're fast asleep, and in the next you're tumbling from dreams of deserts and demons, into semi-consciousness, mouth full of sand, head throbbing. You're hungover. Courageous journalist Shaughnessy Bishop-Stall has gone to the front lines of humanity's age-old fight against hangovers to settle once and for all the best way to get rid of the aftereffects of a night of indulgence (short of not drinking in the first place).
Hangovers have plagued human beings for about as long as civilisation has existed (and arguably longer), so there has been plenty of time for cures to be concocted. But even in 2018, little is actually known about hangovers, and less still about how to cure them. Cutting through the rumour and the myth, Hungover explores everything from polar bear swims, to saline IV drips, to the age-old hair of the dog, to let us all know which ones actually work. And along the way, Bishop-Stall regales readers with stories from humanity's long and fraught relationship with booze, and shares the advice of everyone from Kingsley Amis to a man in a pub.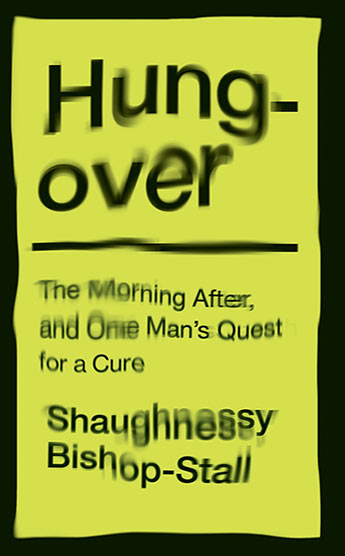 Children's Storytime at Mona Vale Library
Mona Vale Library offers storytime for pre-school children every week during school terms. Children and their carers come and participate in a fun sing-a-long with our story teller as well as listen to several stories in each session, followed by some craft. Storytime is held in the Pelican Room of the library in front of the service desk. Storytime is free and no bookings are required. Storytime Sessions
Tuesdays 10.00am - 11.00am
Wednesdays 10.00am - 11.00am
Thursdays 10.00am - 11.00am
Old Books: Summer 2019 - read in full here, online!
Flora Australiensis: A Description Of The Plants Of The Australian Territory by Bentham, George, 1800-1884; Mueller, Ferdinand von, 1825-1896, Publication date 1863
Iconography Of Australian Salsolaceous Plants by Mueller, Ferdinand von, (1825-1896), Published 1896
Australian Plants Suitable For Gardens, Parks, Timber Reserves, Etc by Guilfoyle, W. R. (William Robert), 1843-1912, Publication date 1911
2020 Australasian Sky Guide
by Nick Lomb
Powerhouse Publishing: $16.95
Compact, easy to use and reliable, this popular guide by well-known astronomer and author Dr Nick Lomb has been providing stargazers with everything they need to know about the southern night sky for over 25 years. The 2020 guide contains monthly sky maps, an Indigenous astronomy section, viewing tips and highlights, and details of the year's exciting celestial events.
Wherever you are in Australia or New Zealand, easy calculations allow you to estimate local rise and set times for the Sun, Moon and planets. The 2020 Australasian Sky Guide also provides information on the solar system, updated with the latest findings from space probes.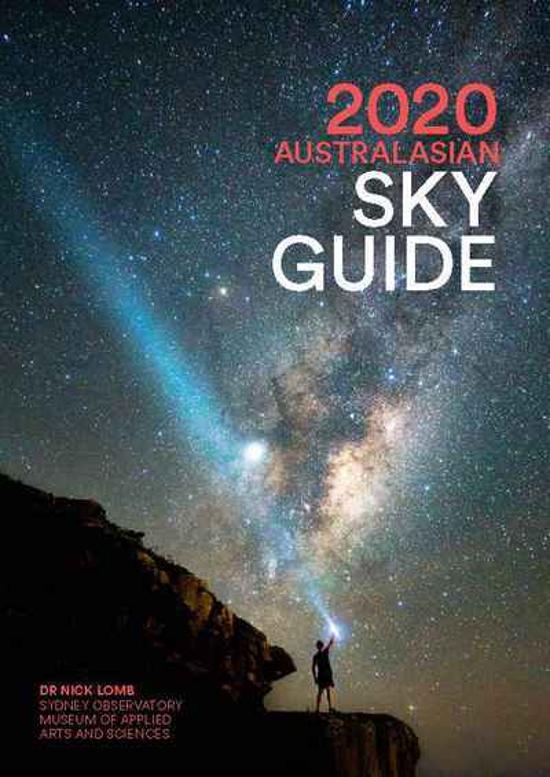 The Squatters
The story of Australia's pastoral pioneers
By Barry Stone
Fascinating stories of the indomitable men and women who established the first cattle and sheep properties that became the foundation of a prosperous nation.
For the early settlers who came from Britain's crowded cities and tiny villages, it must have been extraordinarily liberating to pack their belongings onto a bullock dray and head beyond the reach of meddlesome authorities to claim new land for themselves.
Settlers spread out across inland Australia constructing windmills and fences, dry-stone walls and storehouses, livestock yards and droving routes, the traces of which can still be seen today. The fortunate and indomitable succeeded, while countless others succumbed to drought and flood. Those who were successful became a class all their own: the scrub aristocrats.
Barry Stone has scoured through diaries, journals and newspapers, and sorted myth from legend. He tells the stories of pioneers whose vision and hard work built pastoral empires running thousands of head of stock, providing meat for a growing colony and wool for export, a rural juggernaut that would lay the foundations of a prosperous nation.
Barry Stone is a journalist and travel writer. He has written a number of works of popular history, including Great Australian Historic Hotels, The Digger's Menagerie, Mutinies, Secret Army, and Desert Anzacs, and most recently his first foray into architecture: By the Sea.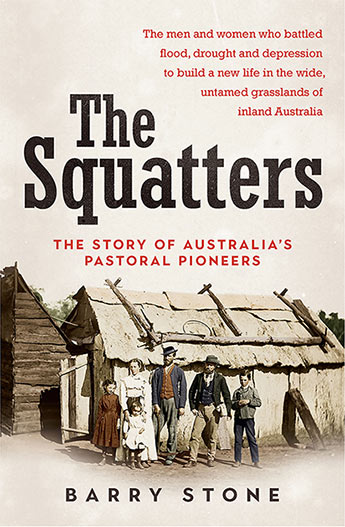 Pursuit
The Balvenie Stories Collection
Edited by Alex Preston
Stories of human endeavour, endurance and resolve with an unexpected twist, published to celebrate a new range of The Balvenie whiskies - The Balvenie Stories.
What is it to pursue a goal, to strive for an ideal, to follow a dream?
These are the questions explored by The Balvenie in this unique collection compiled by award-winning novelist Alex Preston. The stories - from some of the brightest and most exciting voices writing today - tell of determination, endeavour and perseverance against the odds. They range across wildly different contexts and cultures, from the epic to the intimate, in fiction and non-fiction, illustrating and illuminating the outer limits of human character and achievement.
With contributions from Max Porter, Kamila Shamsie, Daisy Johnson, Eley Williams, Michael Donkor, David Szalay, Yan Ge and many more.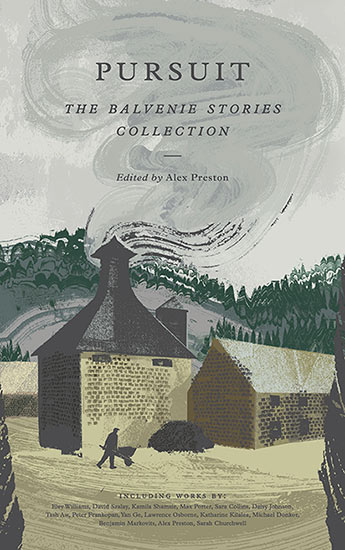 NLA Ebooks - Free to download
The National Library of Australia provides access to thousands of ebooks through its website, catalogue and eResources service. These include our own publications and digitised historical books from our collections as well as subscriptions to collections such as Chinese eResources, Early English Books Online and Ebsco ebooks.
What are ebooks?
Ebooks are books published in an electronic format. They can be read by using a personal computer or an ebook reader.
This guide will help you find and view different types of ebooks in the National Library collections.
Peruse the NLA's online ebooks, ready to download -
HERE