May 24 - 30, 2020: Issue 451

NLA Ebooks - Free to download
The National Library of Australia provides access to thousands of ebooks through its website, catalogue and eResources service. These include our own publications and digitised historical books from our collections as well as subscriptions to collections such as Chinese eResources, Early English Books Online and Ebsco ebooks.
What are ebooks?
Ebooks are books published in an electronic format. They can be read by using a personal computer or an ebook reader.
This guide will help you find and view different types of ebooks in the National Library collections.
Peruse the NLA's online ebooks, ready to download -
HERE
Radio Girl
The story of the extraordinary Mrs Mac, pioneering engineer and wartime legend
by David Dufty
Allen & Unwin - May 2020: $29.99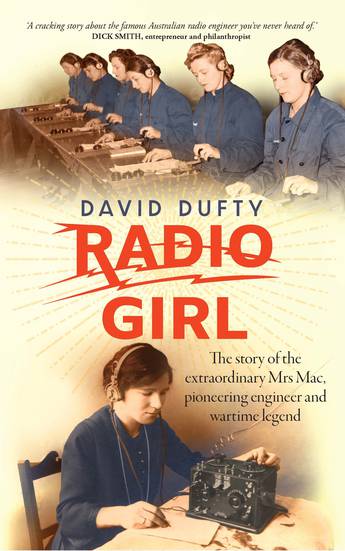 All around Australia, former WRANs and navy men regard the woman they know as Mrs Mac with a level of reverence usually reserved for saints. Yet today no-one has any idea of who she was and how she rescued Australia's communication systems in World War II.
As you climbed the rickety stairs of an old woolshed at Sydney harbour in 1944, you would hear the thrum of clicks and buzzes. Rows of men and women in uniforms and headsets would be tapping away vigorously at small machines, under the careful watch of their young female trainers. Presiding over the cacophony was a tiny woman, known to everyone as 'Mrs Mac', one of Australia's wartime legends.
A smart girl from a poor mining town who loved to play with her father's tools, Violet McKenzie became an electrical engineer, a pioneer of radio and a successful businesswoman. As the clouds of war gathered in the 1930s, she defied convention and trained young women in Morse code, foreseeing that their services would soon be sorely needed. Always a champion of women, she was instrumental in getting Australian women into the armed forces.
Mrs Mac was adored by the thousands of young women and men she trained, and came to be respected by the defence forces and the public too for her vision and contribution to the war effort. David Dufty brings her story to life in this heartwarming and captivating biography.
'[An] incredible and inspiring life… Dufty's new biography captures her unwavering dedication in the face of adversity.' - Professor Genevieve Bell, Australian National University
'A cracking story about the famous Australian radio engineer you've never heard of.' - Dick Smith, entrepreneur and philanthropist
Author bio:
David Dufty has a PhD in psychology, and has worked as a statistician and social researcher at the University of Memphis, Newspoll, and the Australian Bureau of Statistics. His book The Secret Code Breakers of Central Bureau won the 2017 Nib Military History Prize.
Daddy Cool
Finding my father, the singer who swapped Hollywood fame for home in Australia
by Darleen Bungey
Allen and Unwin - May 2020: $32.99
A captivating, generous and exquisitely written memoir of family and a daughter discovering her father's multi-layered life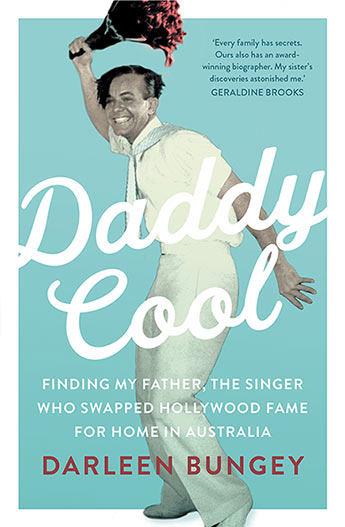 '
Every family has secrets. Ours also has an award-winning biographer. My sister's discoveries astonished me.
' Geraldine Brooks
Who can ever truly know their parents?
He was a glamorous heart-throb, a famous American singer performing in front of Bette Davis, Katharine Hepburn, Clark Gable and other stars at the Academy Awards. In the 1930s, his recording of 'Hawaiian Paradise' outsold those of Bing Crosby and Guy Lombardo.
So how did he become an Australian infantryman, fighting alongside and performing for his fellow Diggers in Palestine, Beirut, Egypt and New Guinea? Why did he leave Hollywood and the ritziest hotels in America for a modest Californian bungalow in suburban Sydney? And what caused him to cease his endless drifting from one woman to another, one marriage to another, and settle with the love of his life?
She was a strong Aussie woman, a talented radio broadcaster and publicity agent. Why did she take a chance on this reckless vagabond and notorious womaniser?
Seeking answers, Darleen Bungey turns her biographical skills on her own family, exploring her father's multi-layered and at times tempestuous life with a truthful eye and loving heart.
'This memoir does maximum honour to the idea that each family is its own unique story. And in the case of Darleen Bungey, the tale she tells of Robert Cutter/ Lawrence Brooks, her father, is a charming and engrossing record of an exuberant, gifted, contradictory and brave man whose nationality was as varied as his gifts and who kept his daughters enriched and fascinated to the end. In an era of catastrophic family confessions, it reads like silk.' Tom Keneally
Author bio:
Darleen Bungey is a multiple award-winning author. Her first book, Arthur Boyd: A Life, was the 2008 Australian Book Industry Association's Biography of the Year and was joint winner of the FAW Melbourne University Publishing Award in the 2007 National Literary Awards. It was also shortlisted for the 2008 Queensland Premier's Literary Award for Non-fiction and the 2009 Dobbie Literary Award. Her second book, John Olsen: An Artist's Life, won the 2015 Prime Minister's Literary Award and was shortlisted for the 2016 Western Australian Premier's Book Awards and the 2015 Nib Literary Award. Daddy Cool is her third book.
Old Books: Autumn 2020 - read in full here, online!
Narrative Of An Expedition Into Central Australia, Performed Under The Authority Of Her Majesty's Government, During The Years 1844, 5, And 6 Together With A Notice Of The Province Of South Australia In 1847 by Charles Sturt - published 1849
Australia by Fitzgerald, John Foster Vesey - published 1881
Australia by Gregory, J. W. (John Walter), 1864-1932 - published 1916
Glide
Taking the panic out of modern living
by Lisa Forrest
A unique and insightful story that will inspire readers to quiet their critical voices and take the panic out of modern living.
It's my hope that by the end of this book I will have convinced you that a combination of mindfulness, self-compassion and compassion is all you need to get on your own side - and to help others get on theirs. And when we can all do that, we'll glide through life's challenges.
Glide is the story of what happened when serial-achiever Lisa Forrest (Olympian, TV and radio broadcaster, author, actor, wife, mother) took time out to answer a question that had been weighing her down for years: Why, no matter what she achieved, was she never enough for herself?
Lisa discovered that the get-tough lessons from her years in elite sport were the source of her problem - in fact, they are the source of much of the illness, burnout and mental health challenges we all face today. More surprising is the antidote: self-compassion. Could it be the super-power we've all been looking for?
Drawing on the wisdom of the women who ran Lisa's first swimming club through to contemplative neuroscience, Glide offers remarkably honest and calm insights into navigating the perils of modern living from a woman who has experienced it all.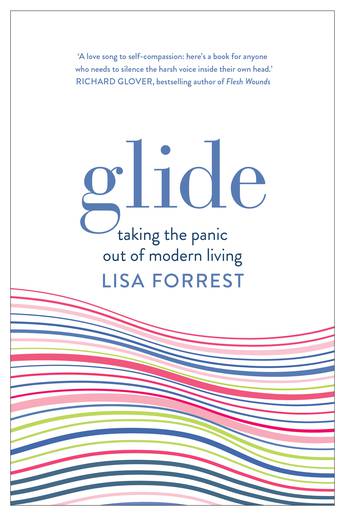 An Alice Girl
by Tanya Heaslip
Allen and Unwin - May 2020: $32.99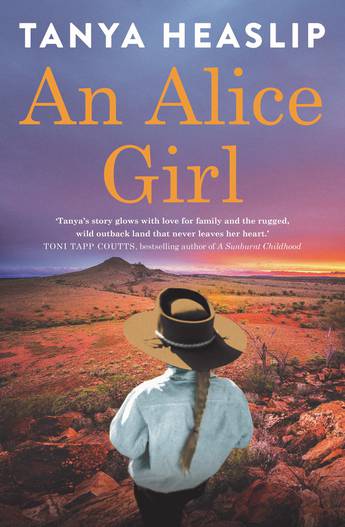 An Alice Girl is Tanya Heaslip's extraordinary story of growing up in the late 1960s and early 70s on a vast and isolated outback cattle property just north of Alice Springs.
Tanya's parents, Janice and Grant 'the Boss', were pioneers. They developed the cattle station where water was scarce, where all power was dependent on generators and where a trip to town for supplies usually meant a full day's journey. Grant was determined to teach his children how to survive in this severe and isolated environment and his lessons were often harsh.
Tanya and her siblings led a childhood unimaginable to many Australians. Whether working the mobs of cattle with the stockmen, playing cattle-duffing on horseback or singing and doing lessons at their School of the Air desks, the children were always aware of the demands of the land.
But while her sister and brothers loved riding and working stock, Tanya's heart longed to be back at the homestead with her books and stories.
In a childhood that many would consider very tough, Tanya tells of this precious time with raw honesty, humour, love and kindness. This is the story of an Alice girl.
'Tanya Heaslip lived the outback childhood of Australian mythology. Stories like this remind us that love of place is universal.'
Kim Mahood, NSW Premier's Literary Award for Craft for a Dry Lake
'Tanya's story glows with love for family and the rugged, wild outback land that never leaves her heart.'
Toni Tapp Coutts, bestselling author of A Sunburnt Childhood
'Territory station kids like Tanya had the ultimate upbringing . . . A great read!'
Ted Egan AO, bestselling author of Outback Songman
Author bio:
Tanya Heaslip was born on a cattle station in outback Australia at the height of the Cold War. She grew up to study and then practice Law. In 1989 she travelled to Europe for the first time and in 1994 she moved to the Czech Republic where she taught English for two and a half years. Tanya's first memoir, Alice to Prague, was published to acclaim in 2019.
Tanya now lives in the Northern Territory with her husband.
Coastal Plants
A Guide to the Identification and Restoration of Plants of the Greater Perth Coast
Second Edition
by Kingsley Dixon
CSIRO - May 2020: $44.99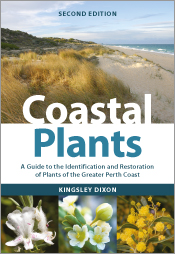 An updated and expanded guide to 128 of the most common plants of the Perth coast.
The greater Perth coast is a biodiverse and ecologically vulnerable region, with its unique native plant species threatened by clearing, invasive species, fire and climate change. This second edition of Coastal Plants has been updated and expanded to provide a definitive guide to 128 of the most common plants of the Perth coastal region. It includes the key species used in coastal restoration, along with important weeds. The description of each species is accompanied by a distribution map and diagnostic photographs of the whole plant, flowers, seeds and fruits. The book also contains introductory chapters on the biology and ecology of the coastal plants, their biogeography, and practical approaches to the restoration of coastal dune vegetation.
Coastal Plants is distinctive in its focus on restoration, which makes it valuable for community groups and individuals interested or involved in coastal natural history or restoration activities.
Children's Storytime at Mona Vale Library
Mona Vale Library offers storytime for pre-school children every week during school terms. Children and their carers come and participate in a fun sing-a-long with our story teller as well as listen to several stories in each session, followed by some craft. Storytime is held in the Pelican Room of the library in front of the service desk. Storytime is free and no bookings are required. Storytime Sessions
Tuesdays 10.00am - 11.00am
Wednesdays 10.00am - 11.00am
Thursdays 10.00am - 11.00am