August 12 - 18, 2018: Issue 371

Old Books: August 2018 - read in full here: online!
Rambles And Observations In New South Wales By Joseph Phipps Townsend (1849), The Forest Flora Of New South Wales By J. H. Maiden (1902) and Geography Of New South Wales By J. M. Taylor (1912)

Eastern Curlew
By Harry Saddler
Publisher: Affirm Press
Publication Date: 31 July 2018 $ 29.99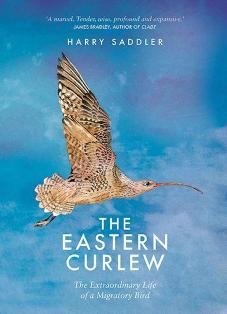 Every year around August, large flocks of Eastern Curlews leave their breeding grounds in the Arctic and embark on a perilous 10,000 km journey to the coast of Australia.
The birds cannot swim; if they become exhausted and fall into the ocean, they die. But it's a journey they have taken for tens of thousands of years, tracing invisible flyways in the sky in what is one of the most spectacular mass migrations in the animal kingdom.
Following the Eastern Curlew along its migratory path, award-winning nature writer Harry Saddler explores how these incredible birds have impressed themselves on the cultures of the countries they fly through, the threat to their survival posed by development, and the remarkable ways these birds and humankind may be entwined.
The Eastern Curlew is a delightful and vivid portrait of a fascinating natural phenomenon.
Overlander - One man's epic race to cross Australia
by Rupert Guiness
Publisher: Simon & Schuster Australia
Publication Date: 01 August 2018 $35.00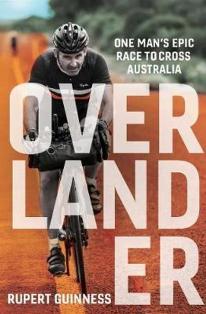 A powerful memoir about an epic bike race across one of the most challenging landscapes in the world
Rupert Guinness set out on the trip of a lifetime: to race across Australia in the inaugural Indian Pacific Wheel Race.
This would be no ordinary bike race. Unlike the Tour de France, which Guinness made his name reporting on for decades, competitors would ride completely unassisted from Fremantle in Western Australia to the Opera House in Sydney on the other side of the country - a gruelling distance of over 5,000 kilometres that would not only test riders' physical endurance but their psychological resilience as well. Dubbed `The Hunger Games on Wheels', there would be no help, just riders and their bikes crossing one of the most beautiful - and most inhospitable - places on earth.
Rupert's mission was to test his own grit, physical and emotional, as he followed the trail of the pioneering men and women whose historic rides over the last two centuries unveiled a largely unknown interior.
But when a terrible tragedy stopped competitors in their tracks, Rupert was forced to make one of the toughest decisions he had ever faced - and ultimately, what he discovered was the extraordinary power of the human spirit.
The ABC Book Of Places To Go
Helen Martin and Judith Simpson
This charming picture book celebrates the fun and excitement of places we can visit, both close to home and far away. The simple, engaging text explores fascinating places such as the library, the zoo, the lighthouse and many more.An adventurous book that is a delightful introduction to the world beyond our backyard.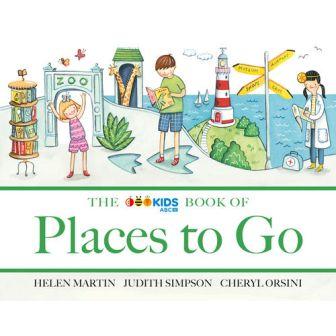 Children's Storytime at Mona Vale Library
Mona Vale Library offers storytime for pre-school children every week during school terms. Children and their carers come and participate in a fun sing-a-long with our story teller as well as listen to several stories in each session, followed by some craft. Storytime is held in the Pelican Room of the library in front of the service desk. Storytime is free and no bookings are required. Storytime Sessions
Tuesdays 10.00am - 11.00am
Wednesdays 10.00am - 11.00am
Thursdays 10.00am - 11.00am
Bulldog Track
A grandson's story of an ordinary man's war and survival on the other Kokoda trail
by Peter Phelps
Publisher: Hachette Australia
Publication Date: 31 July 2018 $32.99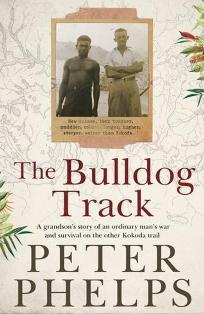 March 1942: The world is at war. Too old to fight and with jobs scarce at home, Tom Phelps found work as a carpenter in the goldfields of the New Guinea Highlands. No one expected the Japanese to attack in the Pacific. Then they took the northern cities of New Guinea.
As word of the invasion and the atrocities being committed spread, Tom and his fellow workers, men of differing nationalities, trades and professions, were caught in the middle of it all. After the airfield was bombed, the Australian military told them to get out via the 'other' Kokoda Track. They set off through the jungle into the unknown. Kukukuku hunters and Ghurka allies would silently let them pass but did not do the same for the pursuing Japanese soldiers.
With no news of the men, back home in Sydney, his wife, Rose Phelps, their son, George, and three daughters, Joy, Shirley and Anne, were told that Tom had died. But Tom wasn't dead. Travelling by foot, canoe, raft, schooner, train, luck and cunning, Tom Phelps would eventually make it back to Sydney, turning up at Central Station half-starved, in rags, suffering from malaria and wearing the pith helmet he had kept with him the whole way.
The unforgettable escape was documented on Tom's helmet in indelible ink. And his stories of New Guinea would lead his son and grandson to their own experiences with the country. Seventy-five years later, Tom's helmet sat next to his grandson Peter as he wrote this book
The Contented Bee
by Organic Gardener Magazine
All the buzz on keeping backyard bees - an informative and inspirational handbook full of advice, experience and stories from experts and enthusiasts.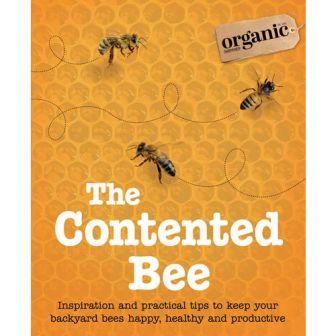 With bees worldwide in deadly peril, Australians are keen to lend a helping hand. Keeping a hive or three has become a popular lifestyle trend - and it's more achievable than you might think.
Whether you're in the inner city, suburbs or on acreage, keeping bees can be easy, low-fuss and fun for the whole family to get involved in - imagine bottling your very own honey! This lively guide features inspirational experiences and gorgeous photos from scores of enthusiasts across Australia who have sweetened their lives by keeping bees.
Practical chapters by a range of experts give the low-down on getting started, caring for your bees, harvesting your honey and wax (with recipes), troubleshooting, what to plant to help out your little workers, and great information on the popular option of keeping native stingless bees.
The Contented Bee will inspire you to help out the bees - and enrich your own life, too!
Biographer's Lover
by Ruby Murray - Publisher: Black Inc.
Publication Date: 30 July 2018 $29.99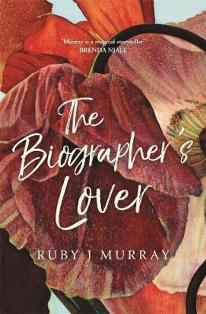 Why has no one heard of Edna Cranmer?
When a young writer is hired to put together the life of an unknown artist from Geelong, of all places, she thinks it will be just another quick commission paid for by a rich, grieving family obsessed with their own past.
But Edna Cranmer was not a privileged housewife with a paintbrush. Edna's work spans decades. Her soaring images of red dirt, close interiors and distant jungles have the potential to change the way the nation views itself.
Edna could have been an official war artist. Did she choose to hide herself away? Or were there people who didn't want her to be famous?
As the biographer is pulled into Edna's life, she is confronted with the fact that how she tells Edna's past will affect her own future.
This elegant and engrossing novel explores how we value and celebrate art and artists' lives. The Biographer's Lover reminds us that all memory is an act of curation.
NLA Ebooks - Free to download
The National Library of Australia provides access to thousands of ebooks through its website, catalogue and eResources service. These include our own publications and digitised historical books from our collections as well as subscriptions to collections such as Chinese eResources, Early English Books Online and Ebsco ebooks.
What are ebooks?
Ebooks are books published in an electronic format. They can be read by using a personal computer or an ebook reader.
This guide will help you find and view different types of ebooks in the National Library collections.
Peruse the NLA's online ebooks, ready to download -
HERE