The Hawkesbury River: A Social and Natural History
by Paul Boon
A definitive account of the natural history of the Hawkesbury River and the pivotal role it has played in history.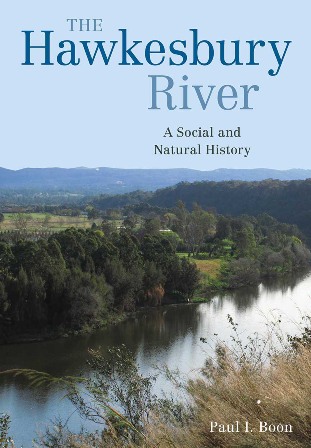 The Hawkesbury River is the longest coastal river in New South Wales. A vital source of water and food, it has a long Aboriginal history and was critical for the survival of the early British colony at Sydney. The Hawkesbury's weathered shores, cliffs and fertile plains have inspired generations of artists. It is surrounded by an unparalleled mosaic of national parks, including the second-oldest national park in Australia, Ku-ring-gai National Park. Although it lies only 35 km north of Sydney, to many today the Hawkesbury is a 'hidden river' – its historical and natural significance not understood or appreciated.
Until now, the Hawkesbury has lacked an up-to-date and comprehensive book describing how and when the river formed, how it functions ecologically, how it has influenced humans and their patterns of settlement and, in turn, how it has been affected by those settlements and their people. The Hawkesbury River: A Social and Natural History fills this gap. With chapters on the geography, geology, hydrology and ecology of the river through to discussion of its use by Aboriginal and European people and its role in transport, defence and culture, this highly readable and richly illustrated book paints a picture of a landscape worthy of protection and conservation. It will be of value to those who live, visit or work in the region, those interested in Australian environmental history, and professionals in biology, natural resource management and education.
A Walk in the Bush
by Gwyn Perkins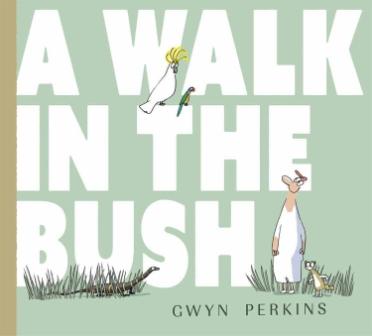 Little Iggy doesn't want to leave the house, but Grandad insists – they always have fun together.
What follows is a wonderful journey in the great Australian outdoors with singing birds, wallaby surprises, secret caterpillar messages and oodles of grandad humour.
Here is a story about the wonders of nature, the funny side of life and spending time with the ones we love.
From an original and exciting new talent comes A Walk in the Bush, proudly the first picture book from Affirm Press.
Gwyn Perkins
Born in Melbourne in 1942, Gwyn Perkins began his artistic career when he won a newspaper drawing prize of one guinea and a box of paints (mistakenly awarded to Miss Gwyn Perkins). He spent many years as a successful animator in the advertising industry before moving to Pittwater's Scotland Island to enjoy a slower pace. He spends his days drawing, sailing and doing odd jobs for his friends and family. Gwyn has two adult sons and lives with his wife and teenage daughter.
A Walk In The Bush - Written and Illustrated by Gwyn Perkins
:
Scotland Island resident Gwyn Perkins has dedicated this great book for young readers 'For Sabene - from Grandad' - written and illustrated by the author, adult readers may well recognise the places, plants and creatures that feature in this wor
k and would enjoy some of the artists other illustrations created to depict humorous captures of island life in his
28 Days on an Island
.
Badge, Boot, Button: The Story Of Australian Uniforms by Craig Wilcox
- (former Narrabeen resident) follows the evolving to an Australian climate our uniforms have had to undergo -
those thick woollen uniforms needed by British soldiers in 1788 may be well suited to Northern Winters but those wearing them here may be in dire straits during a mid-Summer heatwave
Sports uniforms have changed too. Another change in uniform is that of surf lifesavers...
Green Wing Press - The Red Light of Palm Beach
It is with great joy, and at least one small leap into the air, that we announce the launch of Green Wing Press Pty. Ltd, the hard copy publishing arm of which Pittwater Online News is now a subsidiary.
To commence this 'branch' of our ever expanding passion to create and share permanent records of our stories, we have the very great privilege of announcing the first book we will sell is Jervis Sparks's'The Red Light Of Palm Beach'.
Bridget and Jervis are doing well in Queensland and we know a lot here miss them. We will bring you more news soon... Jervis has kindly consented to allowing us to run a Profile on him in October and there is a lot to talk of there !
Copies may be purchased for a minuscule $25.00 by contacting us at greenwingpress@live.com.au and providing your details. Please put 'Red Light of Palm Beach' in your subject heading and provide details of a delivery or postage address. Once payment is confirmed you will own your own copy of this great book. You can also post a cheque/money order to the office; 724 Barrenjoey Road, Avalon, 2017, if this works better for you.
UPDATE: We have placed some copies of The Red Light Of Palm Beach at Barrenjoey Boating Services, at The Boat House, Palm Beach where you can buy them after a yummy breakfast or lunch.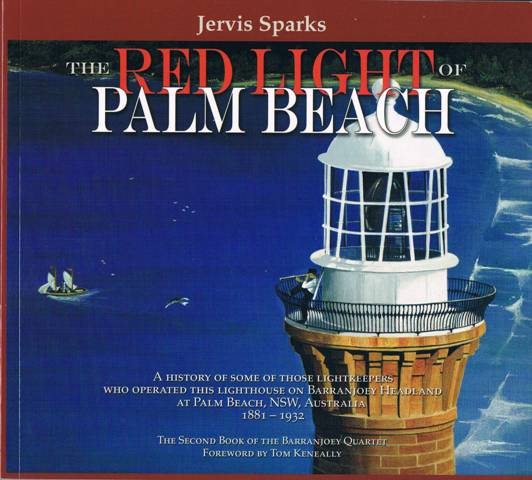 NLA Ebooks - Free to download
The National Library of Australia provides access to thousands of ebooks through its website, catalogue and eResources service. These include our own publications and digitised historical books from our collections as well as subscriptions to collections such as Chinese eResources, Early English Books Online and Ebsco ebooks.
What are ebooks?
Ebooks are books published in an electronic format. They can be read by using a personal computer or an ebook reader.
This guide will help you find and view different types of ebooks in the National Library collections.
Peruse the NLA's online ebooks, ready to download -
HERE