May 19 - 25, 2013: Issue 111
The Peninsula Community of Schools Give Their Sports Equipment to the Katherine Group of Schools
The 13 Peninsula Community of Schools; Avalon PS, Barrenjoey HS, Bilgola Plateau PS, Collaroy Plateau PS, Cromer PS, Elanora Heights PS, Mona Vale PS, Narrabeen Lakes PS, Narrabeen North PS, Narrabeen Sports HS, Newport PS, Pittwater HS & Wheeler Heights PS have banded together to donate the sport equipment from their 'Coles Sports for Schools vouchers' to the Katherine Group Schools.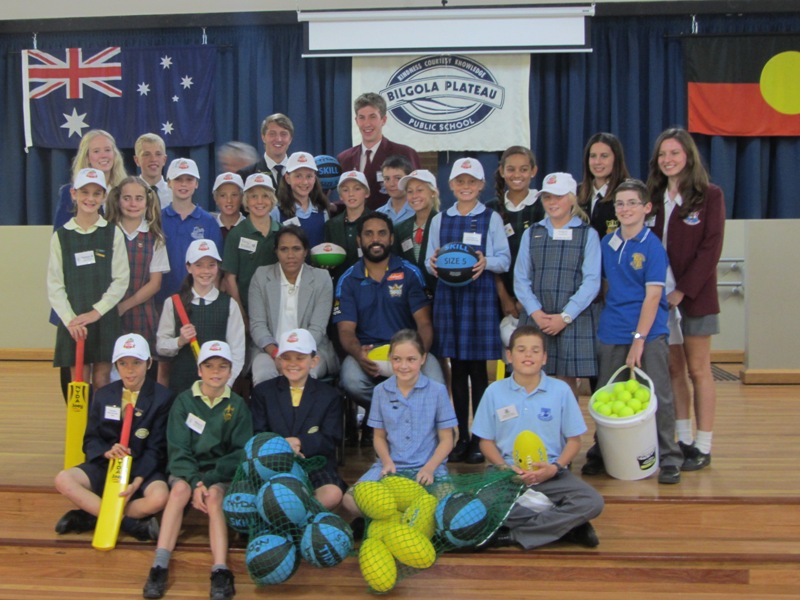 The Katherine Group Schools (KGS) are a largely indigenous community of 13 schools in the Katherine area of Arnhem Land. Despite the numerous hardships faced in these remote communities they have benefited from the funding and educational resources that Fountain for Youth has provided over the last 9 years. See: http://ianthorpes-fountainforyouth.com/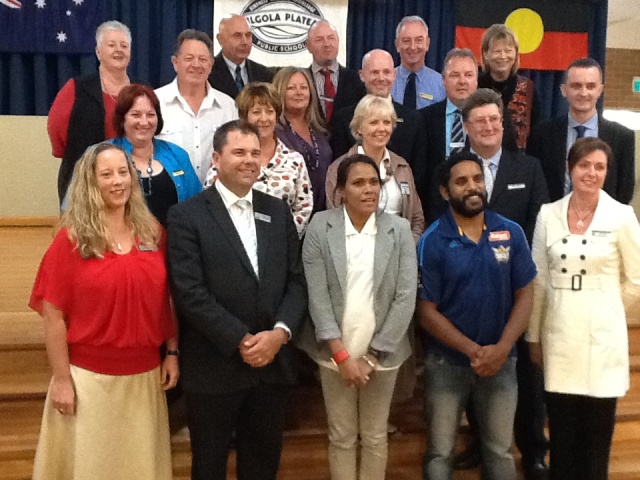 Three years ago a small group of teachers from the PCS visited the Katherine Group Schools and saw the great work that Ian Thorpe's charity - 'Fountain for Youth' had done in providing much needed reading material through the Literacy backpack program for remote Indigenous schools and families. These schools now have Smart boards to enhance student engagement and learning, libraries with quality reading materials, PM home readers and of course the Literacy backpacks. The pride these students had in their school was testimony to the collaboration that has been created between teachers, community members and Fountain of Youth.
These schools are a success story but there are many more communities that do not yet have these necessary facilities and resources that we, on the Northern Beaches take for granted. For the last 3 years, the PCS have collaboratively fundraised within the 13 Public Schools to assist in the sponsoring of Literacy Backpacks, maintaining links with these schools and donating the sports equipment from the collection of Coles vouchers to the KGS.
This Tuesday 14th at 2pm Cathy Freeman and Preston Campbell (Coles ambassadors) were at Bilgola Plateau Public School to formally handover the sports equipment in an assembly with the PCS Principals and school leaders, recognising the contribution that the PCS students and families have made to the indigenous communities of the Katherine Group Schools.
A formal handover of the sporting equipment to the Katherine Group Schools will be made in the last week of May. The PCS will be sending a number of staff to the Northern Territory along with Preston Campbell.
Susan Tickle, Relieving Principal, Bilgola Plateau PS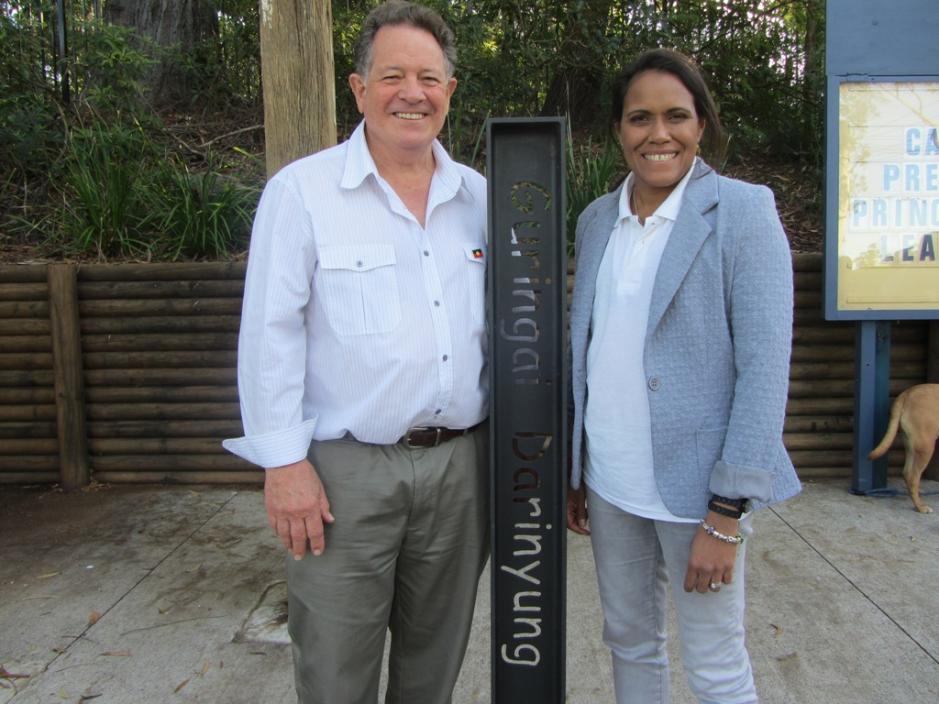 Neil Evers of Aboriginal Support Group Manly Warringah Pittwater and Cathy Freeman at Bilgola Plateau Public school on Tuesday afternoon with Darinyung Sculpture at entrance to school. Picture courtesy ASGMWP.
Copyright Bilgola Plateau Public School, 2013.