February 16 - 22, 2014: Issue 150
Barrenjoey Peninsula Week of Golf 2014
By Robyn McCormick
Now in its 32nd year the Barrenjoey Peninsula Week of Golf was held this week (10 – 14 February 2014). One of the largest amateur women's golf competitions in the Southern Hemisphere, and open to all women golfers with an official Australian or Overseas handicap, rounds took place at seven of the Peninsula's best golf courses (Bayview Golf Club, Cromer Golf Club, Long Reef Golf Club, Manly Golf Club, Monash Golf Club, Mona Vale Golf Club, Wakehurst Golf Club).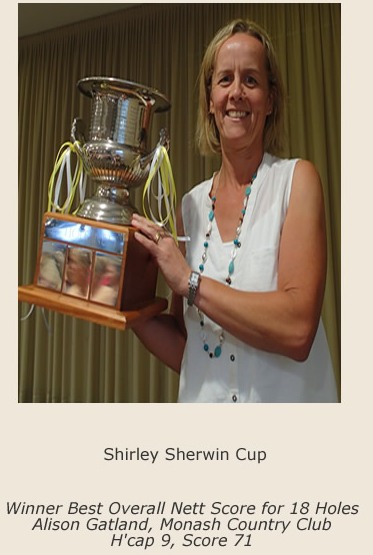 Apart from the prize pool of over $8,000, thanks to generous sponsors, funds are raised to support our nominated Barrenjoey Peninsula charity which for the 2014 Barrenjoey Peninsula Week of Golf is the Manly Women's Shelter.
Barrenjoey Week of Golf presentation evening was held at the Host Club for 2014, Bayview Golf Club.
What a great week of golf – and nobody could complain about the mild weather or the perfect playing conditions. 585 players representing 45 Clubs registered and played in the tournament this year,
Our raffle raised more than $6,500 in support of the Manly Women's Shelter thanks to the generosity of our wonderful sponsors
The major golf prize of the evening went to Jacqui Morgan of Monash Country Club who again took out the Division 1 36 Hole Scratch event with a winning score of 159 over the 2 days. Jacqui plays off a handicap of 0 and consistently wins major tournaments including the Barrenjoey Week of Golf for the past 3 years. Runner up from Avondale Golf Club, Pymble, was Sharon Thompson, also playing off a handicap of 0 and with a score of 160.
Division 1 36 Holes Nett Winner was Alison Gatland from Monash Country Club , Handicap 10 and 144 points Nett, and Division 1 36 Holes Nett Runner up was Lucy Sacco from Bayview Golf Club, handicap 4 and 152 Nett points.
All the results and photos available at www.barrenjoeyweekofgolf.com
In 1982 a group of forward thinking Mothers from five Northern Beaches Golf Clubs devised the concept of a golf tournament, billed as "a chance to have a holiday after the Christmas school holidays". This was also a great opportunity for women golfers from outside the Barrenjoey Peninsula to come and enjoy the beautiful Northern Beaches of Sydney. February 1983 was the beginning of Barrenjoey Peninsula Week of Golf with 300 players competing in the first year.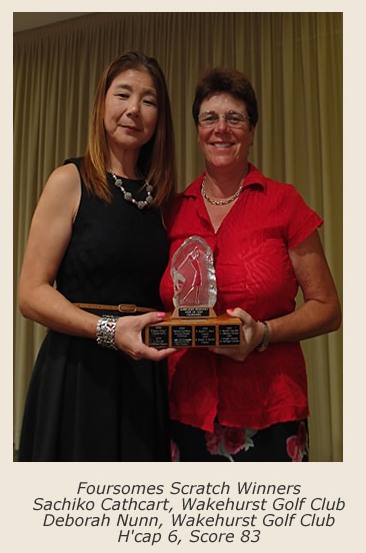 The Tournament is run by a committee of three representatives from each Northern Beaches golf clubs. They seek contributions from sponsors for trophies and organise the golf tournament over the four days. In 2005 a new dimension was added to the event - a raffle to raise money for a selected Northern Beaches charity.
In 2013 there were 640 entries representing 55 different Clubs from as far away as Tweed Heads in the north to Canberra in the south Warren in the West and included one player from Japan
The week's events include stroke rounds and 18 and 36 hole individual scratch and net. Team events include foursomes and fourball best ball.
Barrenjoey Peninsula Week of Golf is also a Jean Derrin event. The event was first introduced to Barrenjoey Peninsula Week of Golf in 1997 and is one of the highlights of the week.
The Jean Derrin Trophy is open to female amateur golfers who hold a current Australian or overseas equivalent handicap, and who have a handicap of 14 and under. Players are required to register with Golf NSW to participate. A selected number of nominated events make up the Jean Derrin Trophy – the Barrenjoey Peninsula Week of Golf being one of the nominated events. The winner of the Jean Derrin Trophy will be the player who has the lowest scoring average and has played a minimum of 10 rounds in nominated Jean Derrin events.
Jean Derrin was a Member of Pennant Hills from 1927 to 1951, she went on to become a member of NSWLGU Executive Council in 1963, and in 1965 The Executive Council appointed her to Honorary Member of the LGU. By all accounts Jean was a much-loved and extremely hard-working member of the Executive Council, and it is fitting that the Jean Derrin Trophy was instigated and named in her honour in 1971.
Barrenjoey Peninsula Week of Golf is open to all ladies with an Australian Women's Golf Handicap and provides a great opportunity for players to visit the Northern Beaches and play some excellent courses. Apart from the major trophies, there are some wonderful prizes to be won. We also have a raffle raising money for a charity on the Northern Beaches.
The major presentation night was held on the Thursday night of the Tournament Week at Bayview Golf Club.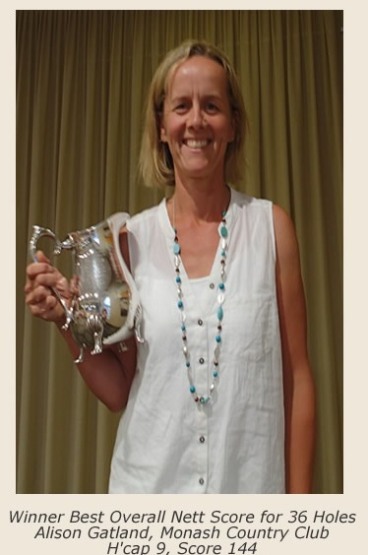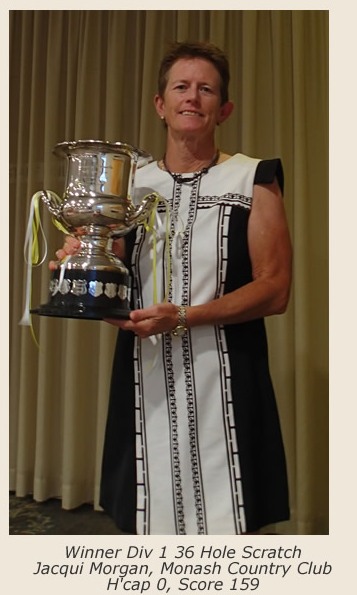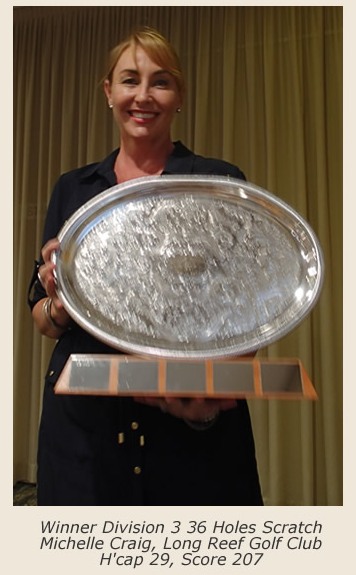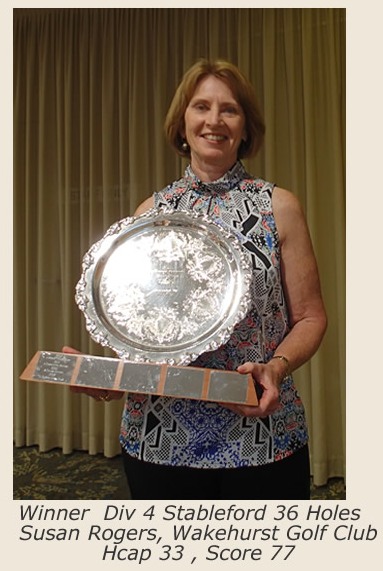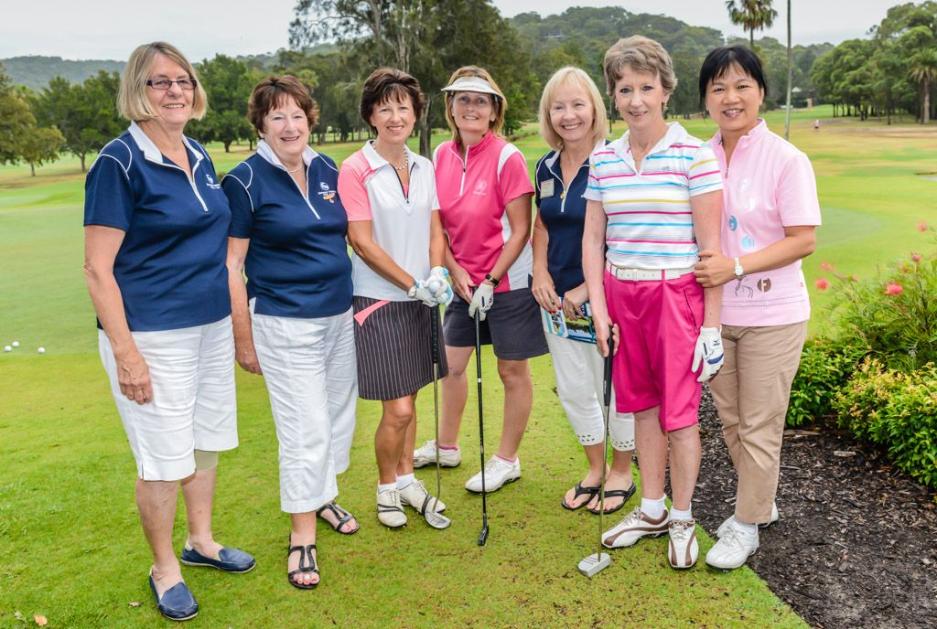 Above: Gill Davies, Anabel Smith, Tarina Foote, Caroline Wright, Cathy Pautsch, Dianne Hoschke, Jenny Chung. Below: Donna McAleer, Cathy Pautsch, Susan Kelly, Coleen Fleming. Pictures by Michael Mannington, 2014.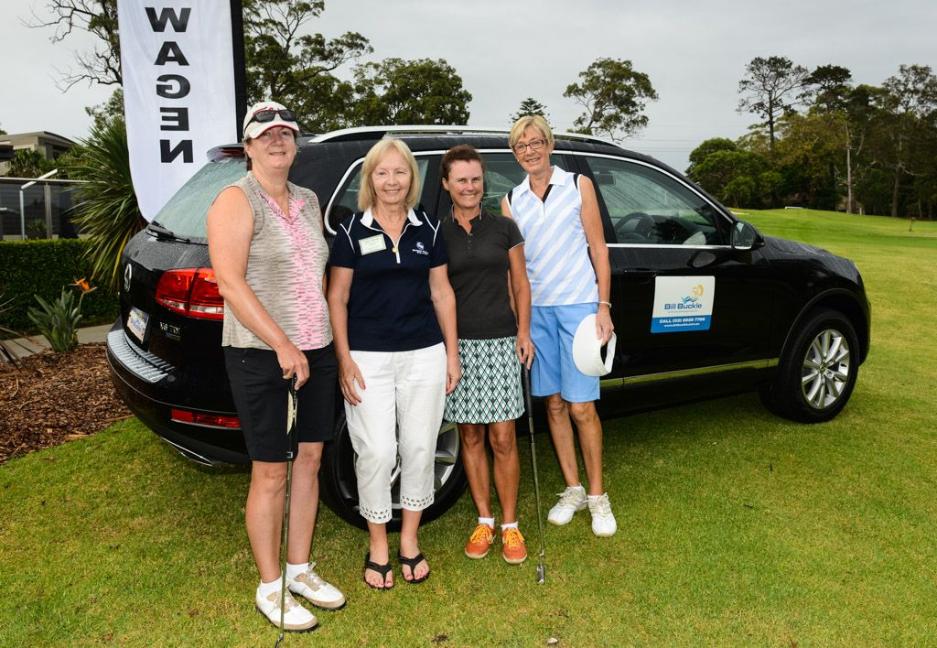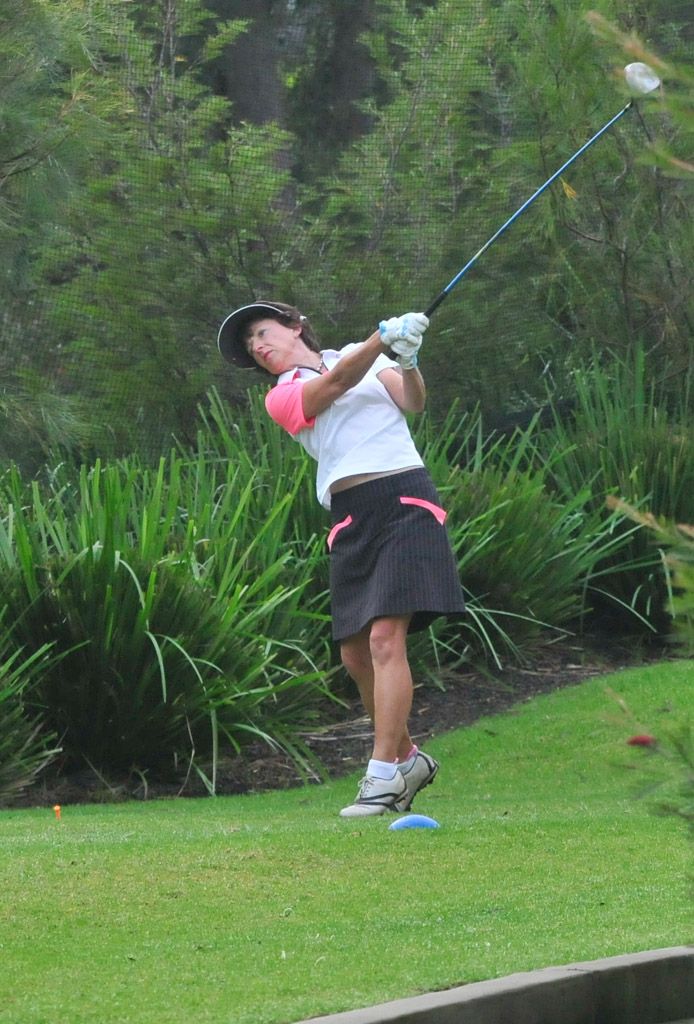 Tarina Foote