September 14 - 20, 2014: Issue 180
Pirates Ahoy – Avalon Sailing Club Opens its 2014—2015 Sailing Season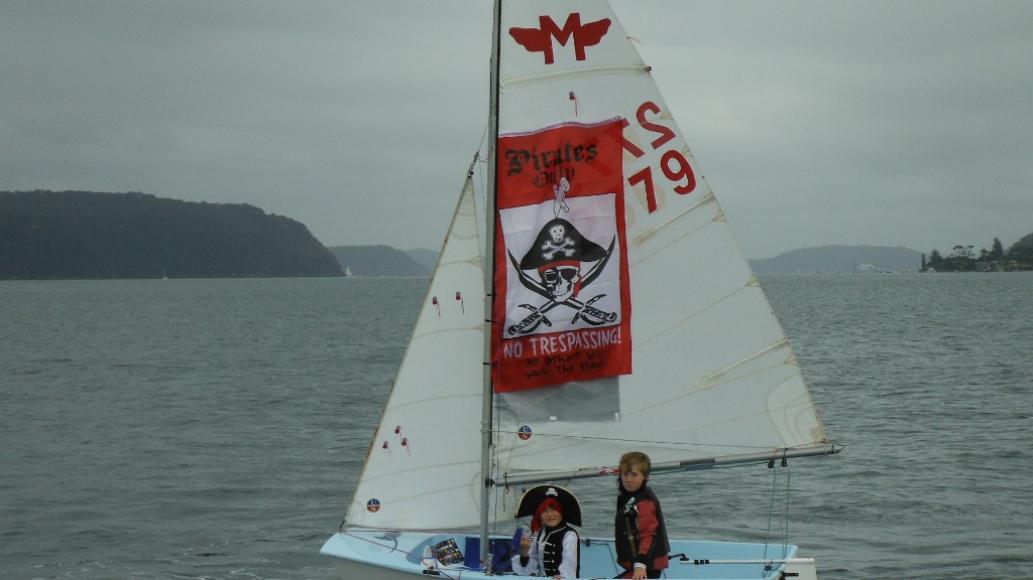 Pirates Ahoy – Avalon Sailing Club Opens its 2014—2015 Sailing Season
by Tracy Walker
Our opening day was last Sunday 7th of September, 2014, and it's traditional for the kids to dress up and sail by the committee boat which inundates the kids with enough chocolates and sweets to sink a pirate ship!
ASC is running an exciting new Learn to Sail Camp from the 22nd - 26th of September.
This camp is designed to suit complete beginners or novice crews who want to learn how to skipper. The camp is to be run using the exciting and fun to sail Bic Class boats. There will be fully qualified coaches with our wonderful Junior Avalon coaches supporting them on and off the water.
The emphasis of our camp is safety and fun!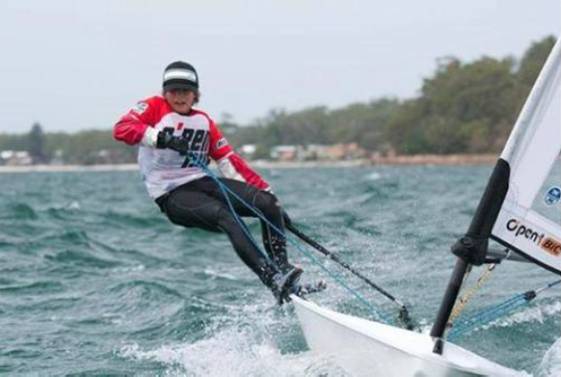 Maybe one day you could even do this!
Just go on to this link and sign up for a fun School Holiday experience. https://www.registernow.com.au/14050
For any queries on the camp or Bic sailing at ASC please contact: Richard Dooley Mob: 0409 504 299 E : ccashadesail@bigpond.com
All About Avalon Sailing Club
Down a windy road, on the shores of Pittwater, in the Northern Beaches of Sydney, sits a boutique sailing club.
Established over seventy five years ago, it's raw, it's rugged, it's undiscovered. With several hundred members, the club has been exclusive to sailing. Now opening its doors to private events; come and enjoy Avalon's best kept secret.
About the club
This family-oriented sailing club was founded in 1938 with the completion of the timber framed clubhouse in 1958. The Club has a proud sailing history with members ranging from as young as seven to over seventy. The sailing season commences in September and runs throughout summer until May, utilising all types of sailing vessels from yachts to dinghys, racing, cruising and 'just have fun' boats. If you would like to become involved with this small & friendly club, please visit our website and see information for How To Join.
We are a family oriented sailing club, sited at Clareville, on Pittwater, part of Sydney's Northern Beaches area. Founded in 1938, with the clubhouse built in 1958 the Club has a proud history offering a small, friendly environment for people of all ages and sailing interests. The Club promotes all aspects of sailing - racing, cruising and just have fun in boats.
The Centreboard division includes coaching, training and racing in a number of classes including Manly Juniors, Open BIC, Flying 11, Spiral, Laser and 29er. Children around the age of 7~8 often start in the "learn to sail" group before progressing to "learn to race" before joining the racing fleet.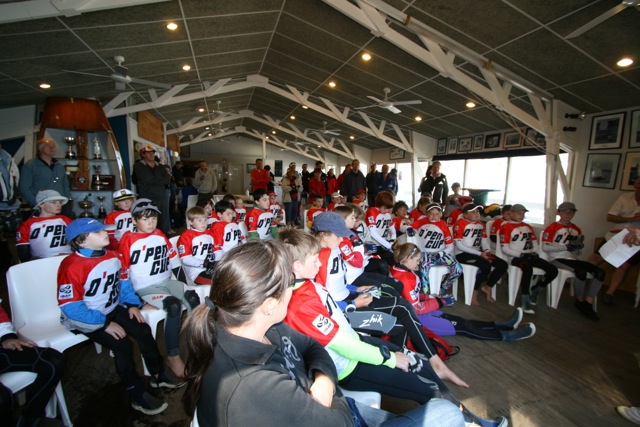 Open Bic Regatta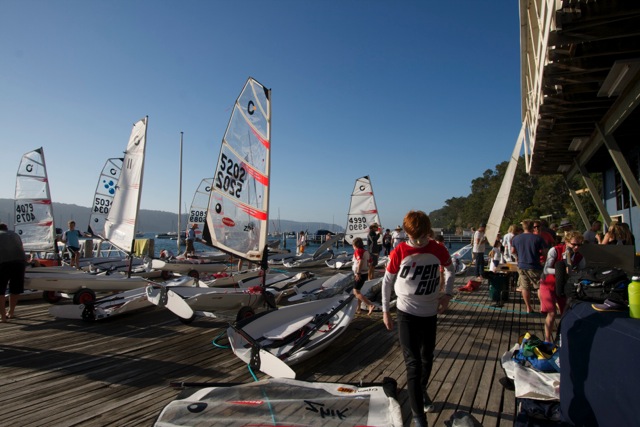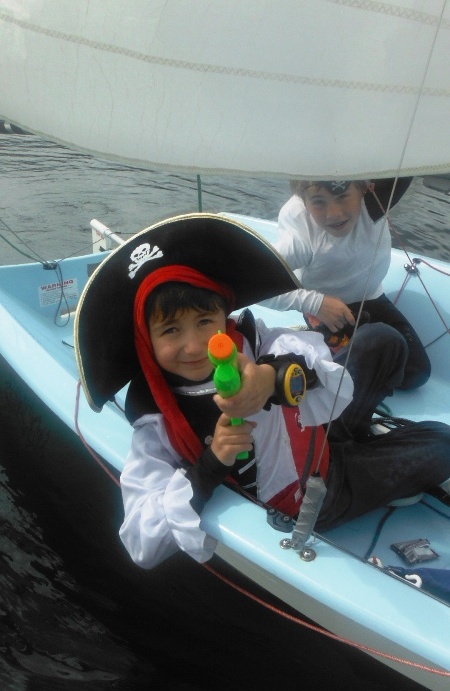 The Club has over 50 yachts ranging in size from 20ft to 40ft...not all race but there is a very healthy fleet each Sunday competing fiercely for various trophies. We also have an organised cruising Division and club moorings available for members tucked away in delightful spots around Pittwater and Broken Bay.
Those who favour a less competitive approach to sailing enjoy getting together and cruising in company on the waterways of Broken Bay and further afield. We believe we are one of the few sailing clubs in the Sydney area providing this environment - with the emphasis on family involvement, making good friends, and offering enjoyment with a wide variety of sailing activities. Club members cover a broad range of sailing interests. Some just like to "mess about with boats", others are serious racers. Some prefer the pleasures of cruising to a beautiful location and rafting up with friends on one of the Club moorings. Some go further afield and cruise the coastline while others compete in major races like the Sydney to Hobart. We have a very active Junior program with training races each Sunday and regular training camps. Many who have graduated from Avalon Sailing Club have gone on to become champions.
Its not just on the water activities. The Club committee promotes a strong social calender. Monthly BBQ's on the deck, onshore cruises, picnics, dinners and the like. The club has recently installed a library of sailing books and magazines. This facility is growing thanks to kind donations by members and others. Books and magazines are borrowed on an honor system...a great way to pass those odd days when you can't go sailing. The aim is to involve all members in having a good time.
Avalon Sailing Club Clubhouse sits astride beach and water with commanding views up and down Pittwater. Visiting the Clubhouse for the first time and looking out on the view is a memorable experience and one that seems to bring people back.