February 10 - 16, 2013: Issue 97
Avalon Soccer Club Registration Day - Young Women Raising Funds for Vanuatu Tour 2013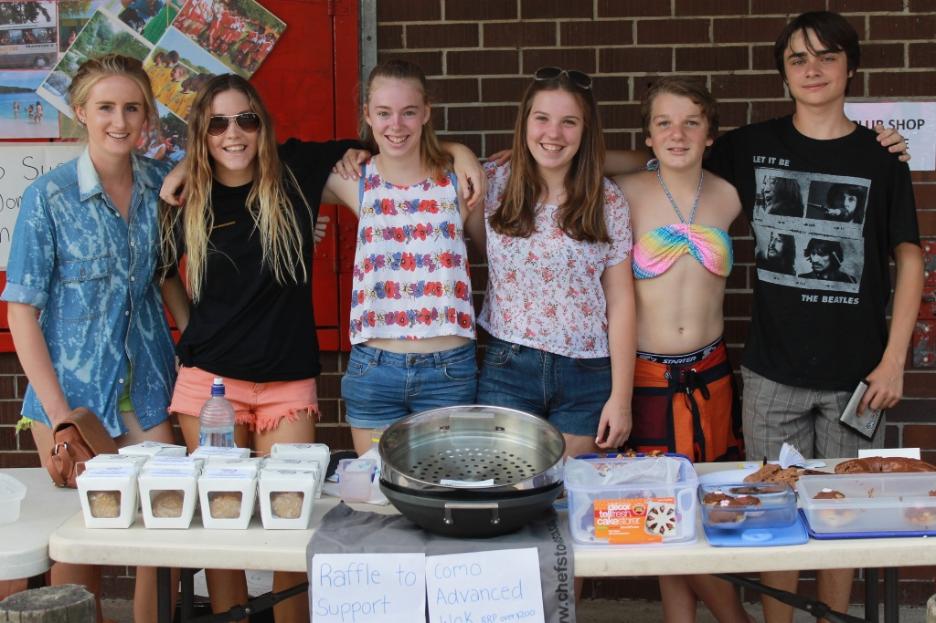 Left to right: Sarah, Kirra, Kate, Imogen, Nic and Will.
Avalon Soccer Club – Registration Days for Pittwater Sports Clubs and Vanuatu Tour 2013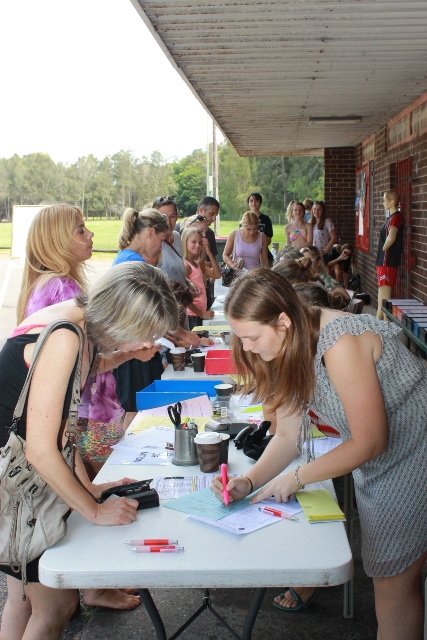 There's a lot of young adults in Pittwater who expect to be handed anything they want – cars, surfboards, an end of year 'schoolies' trip to the Gold Coast or Bali. There are also an equal number of the our upcoming generation who will get out and earn for themselves or for others. On Saturday morning we visited the Soccer Fields at Careel Bay and met some of the girls from the Avalon Soccer Club's W16 (under 16's) women's soccer team who were washing cars, with some help from friends, and selling all kinds of goodies to raise funds for a trip to Vanuatu in July 2013. This trip is not only to play soccer but also to promote women's soccer, donate equipment such as boots, balls, pads, anything related to the sport, and exchange cultural values.
In 2012 the Avalon Soccer Club's W16 Vanuatu girls were named Junior Team of the Year at the Australian Football Awards, which recognise outstanding achievements in all arenas of football and are overseen by the Football Federation of Australia. Football Federation Australia (FFA) is the governing body of football in Australia and is a member of Fédération Internationale de Football Association (FIFA), the international governing body for football. Information regarding FIFA is available at www.fifa.com From their website on the girls recognition:
The Avalon Under 16 Women's team travelled to Vanuatu in July 2012 to promote women's football in Vanuatu and Sydney's northern beaches. The team held fundraising events and applied for grants to purchase new equipment to take to Vanuatu and donate to girl's teams and schools. The team all completed their grass roots coaching course and ran skills/training sessions at four schools in Port Vila. They also donated books and money to the schools through their fundraising. The Vanuatu Football Federation and Australian High Commission in Vanuatu were supportive of the trip and, due to its success are keen to make a regular exchange with Avalon Soccer Club. The team also played a friendly match against the Vanuatu National U/15 team and won 5-0.
This year the girls are working to get there again. This will be their second Vanuatu Tour. The club is looking for sponsors and extra second- hand equipment to take with them. Many of the girls in Vanuatu play in bare feet, so boots are always appreciated. This year's coach, Andrew Grunseit, can be contacted via email at andrewgrunseit@yahoo.com.au for more details on how to arrange sponsorship for team kits or to get equipment to those who would love to have it.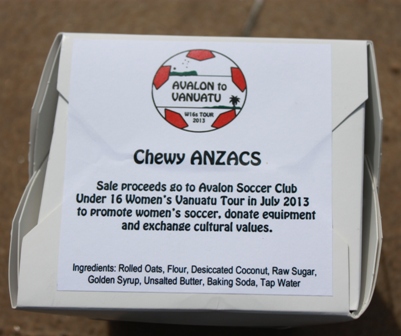 John Ross, coach of the W16 team in 2012 and the gentleman who fulfills all the paperwork for the Avalon Soccer Club required to get Government Grants for such programs, and secured a $5000.00 grant for new equipment last year for Vanuatu, spoke to us yesterday about this year's Vanuatu cultural exchange. In September this year the girls Vanuatu U17's National Team will be visiting Pittwater and playing three matches. The girls will be billeted with Avalon Soccer Club members.
Avalon Soccer Club has 17 teams which range from under 8's up to under 18's with Mixed Teams, Youth and a Junior Women teams. The club has an online registration portal which gives you a $20.00 discount that ends at midnight today (10.2.2013) . See Avalon Soccer Club website: www.avalonsoccerclub.com.au/ for more details.
With sports teams in just about every code and kind in Pittwater for our children and young adults, with half their games played on home grounds, we're bound to see a lot of healthy, happy younger Pittwater people throughout the coming season. We here, with our office just across the road from a rugby and soccer sports field, love hearing them have a great time and look forward to that healthy roar again this year. The 2013 season for most Pittwater sport's clubs runs from early April to September.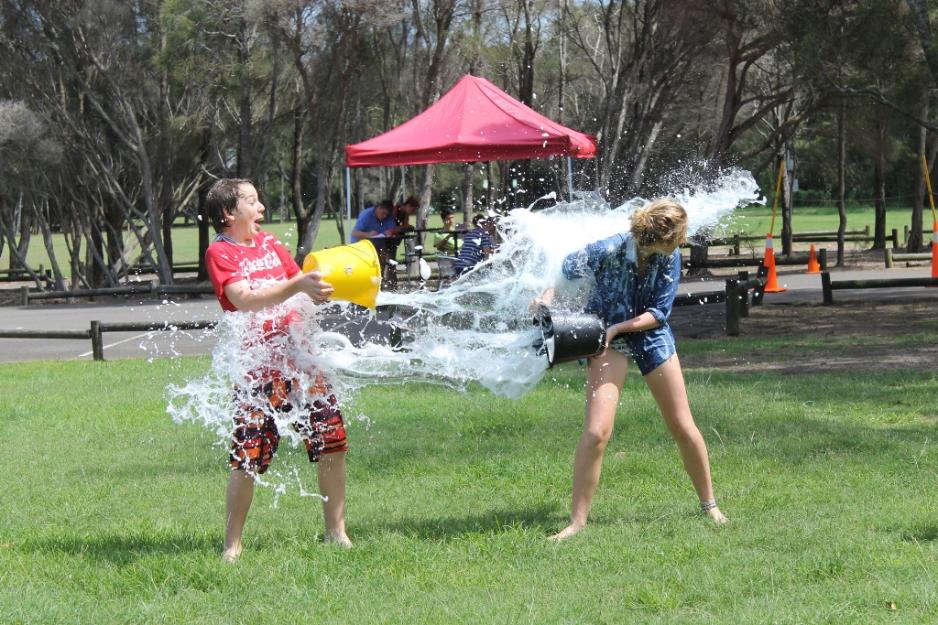 Nic and Sarah keeping cool in between washing cars.
Report and Pictures By A J Guesdon, 2013.