December 18, 2016 - January 7, 2017: Issue 294
GOVERNOR PHILLIP's FIRST LANDING SITE, CAMPSITE AND CONTACT WITH LOCAL ABORIGINES IN PITTWATER: THE CASE FOR WEST HEAD BEACH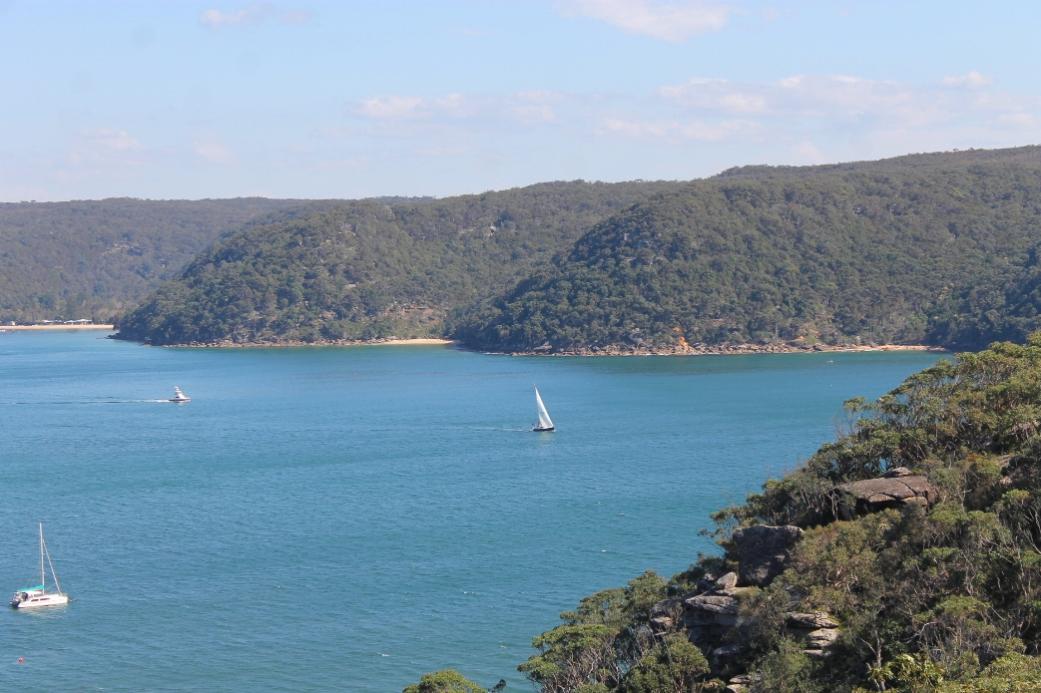 Local explorers' modern day discovery

GOVERNOR PHILLIP's FIRST LANDING SITE, CAMPSITE AND CONTACT WITH LOCAL ABORIGINES IN PITTWATER: THE CASE FOR WEST HEAD BEACH
It's not every day that something new can be discovered about the founding days of modern Australia and early contact between Europeans and the first inhabitants, when so much has been researched and written about these events already.
The prevailing view among historians and writers has long been that Governor Phillip most likely spent his first night in Pittwater at Resolute Beach.
In fact there is strong evidence to suggest that West Head Beach is where Phillip first set foot on land in Pittwater, made first contact with local aborigines on land, and camped for two nights.
After careful review and analysis of relevant extracts of the journals of Governor Phillip and Lieutenant Bradley especially, Geoff Searl (President Avalon Beach Historical Society) and I (Roger Sayers member ABHS) thought several facts deserved closer examination.
The historical descriptions of the landing site, campsite, and weather and wind conditions on the day, and the detailed 1990 work of Shelagh and George Champion guided us, as we made several excursions to investigate the area, both by sea and land.
*******************************
On 2 March 1788 Phillip and a party of men, sailing in a cutter and a longboat, reached Broken Bay from the fledgling penal settlement at Sydney Cove. The number of people in Phillip's exploratory party is not mentioned in the journals, but we believe Bradley would have faithfully recorded the actual numbers in his iconic sketch of Pittwater from Taylor's Point (apparently illustrated on 6 March 1788), where a total of 16 marines and sailors can be counted on shore and in their boats.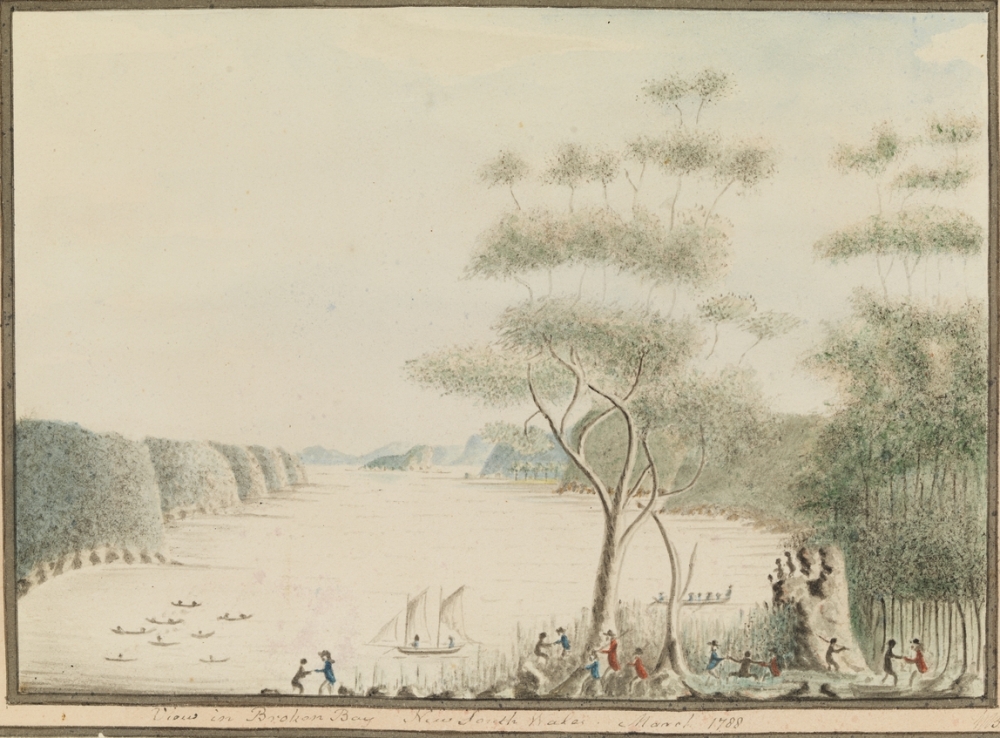 Figure 1 `View in Broken Bay New South Wales. March 1788' Courtesy Mitchell Library, Image No.: a3461013. The earliest depiction of Pittwater.
On their sail up from Sydney, Bradley recorded: 'As we passed the sandy bay [ocean side of Palm Beach] next to the So head of Broken Bay [Barrenjoey Headland], we were met by 3 Canoes having one Man & 5 Women in them, they came alongside of our Boats quite familiarly.' But Phillip and his party did not land at Palm Beach.
This was no pleasure cruise, barely a month after the First Fleet landed at Sydney Cove. It was essentially a search for potential places to grow food, for without locally produced food which was already proving difficult to grow in soils close to Sydney, the more than 1,000 convicts, soldiers and others in the First Fleet would likely have starved before supplies could be replenished. The first couple of days in Broken Bay were spent exploring to the north west, starting just off Ocean Beach and up into Brisbane Water.
According to Bradley's diary, on the morning of Wednesday 5 March 1788, the party followed the south-west arm of Broken Bay (Cowan Creek) for about 7 miles and observed the large opening to the north-west (toward the Hawkesbury River). They then headed back down from the Hawkesbury River and turned to the south, rounding West Head.
As they tried to enter this 'southern arm' (which Phillip named Pitt Water) Bradley recorded that they 'were caught suddenly by a thunder Squall & had much difficulty in getting in'.
Weather and wind
Bradley's weather observations state that the wind at noon on 5 March 1788 was: 'SE & So., Squally w Thunder & Lightning & rain.'
The crew would hardly have had a good night's sleep because of the heavy rain with thunder and lightning throughout the previous night, and would also have been tired from their explorations up river on that day. They were sailing into a strong headwind after struggling to get the boat around West Head because of 'very heavy squalls of Wind, and Rain' (Phillip) and doubtless sought the first opportunity to land.
Landing location
Bradley describes the landing location as follows: 'In a cove just within the entrance we were met by an Old Man & Boy... he shew'd us the best landing place.'
Geoff and I retraced by boat Phillip's likely course, coming into Pittwater from the direction of the Hawkesbury.
Rounding West Head, the first inlet or cove that comes into view from a boat hugging the western shore is West Head Beach.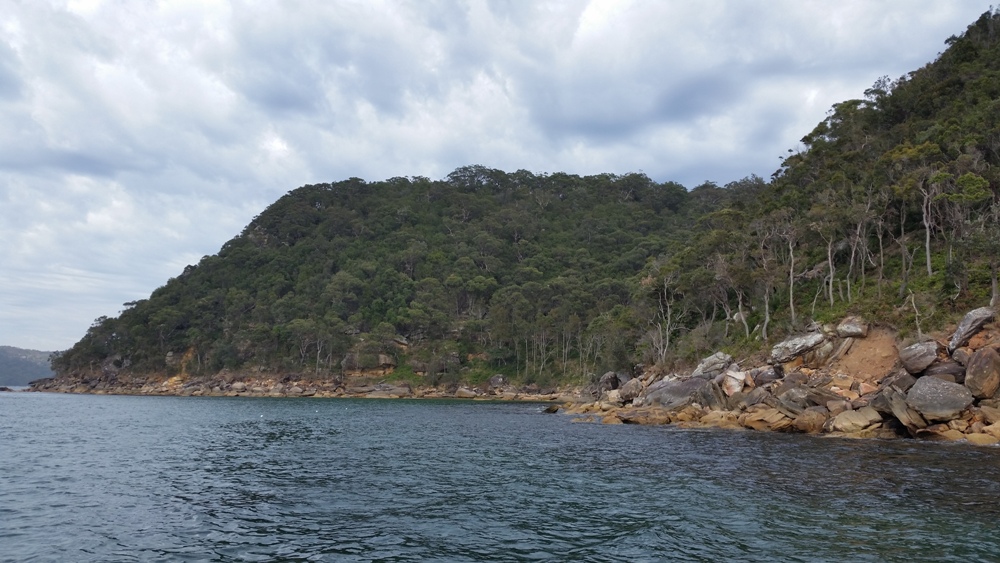 Figure 2 West Head Beach coming into view as the first inlet after rounding West Head.
Rocks at West Head Beach
West Head Beach has rocks in front of it, acting as a potential deterrent to landing, which is probably the main reason it has not been previously identified as the landing place.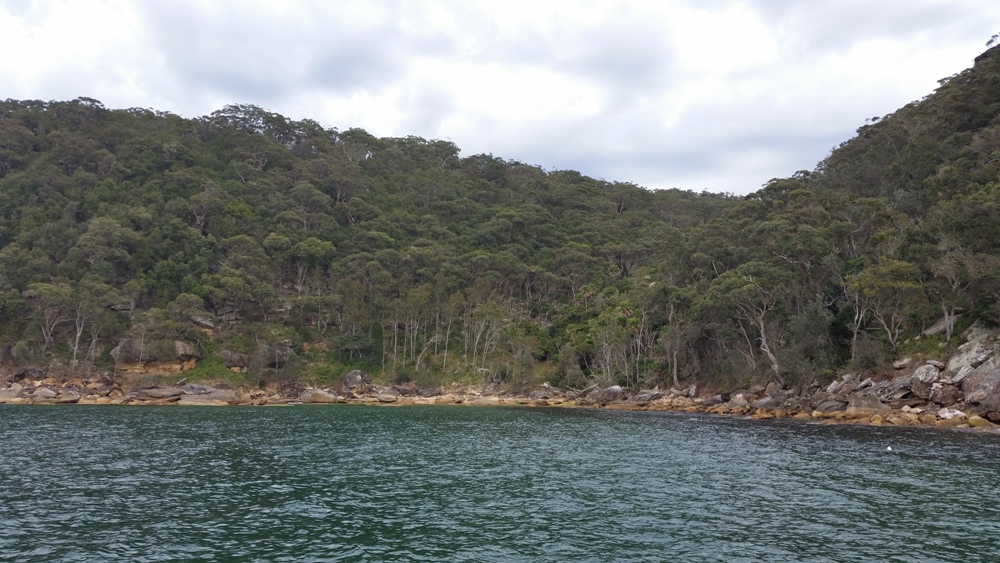 Figure 3 View of West Head Beach from Pittwater.
However, in Phillip's words: '...we had some difficulty in getting around the head land that separates the two branches, having very heavy Squalls of Wind, and Rain, and where we attempted to land, there was not sufficient water for the Boat to approach the Rocks, on which were standing an Old Man and a Youth. They had seen us labour hard to get under the land, and after pointing out the deepest water for the Boats, brought us fire...'
The old man and boy provided the necessary guidance through the rocks, which are present both in the water and on the 50 metres of sandy beach, depending on the tide, the swell height and sand movement. By then Phillip's boats would have been in the lee of the southern headland of that beach, gaining some shelter from the southerly squalls.
Geoff and I judged that even at low tide there may be sufficient depth of water for small boats to be guided through the rocks, as one of our modern day explorers demonstrates below, in a manner of speaking.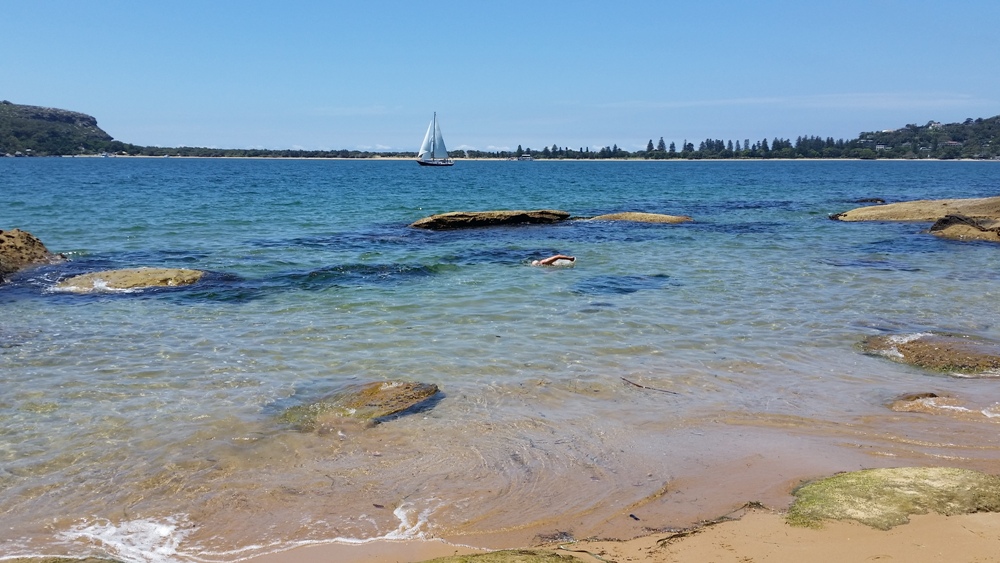 Figure 4 Swimming at West Head Beach between the rocks at low tide to demonstrate feasibility of landing small vessels if guided through the rocks.
First sight of Resolute Beach by boat
Geoff and I found that from a boat off West Head Beach it is simply not possible to see any other potential landing places nearby, such as Resolute or Great Mackerel beaches, let alone when visibility is hampered by heavy rain squalls.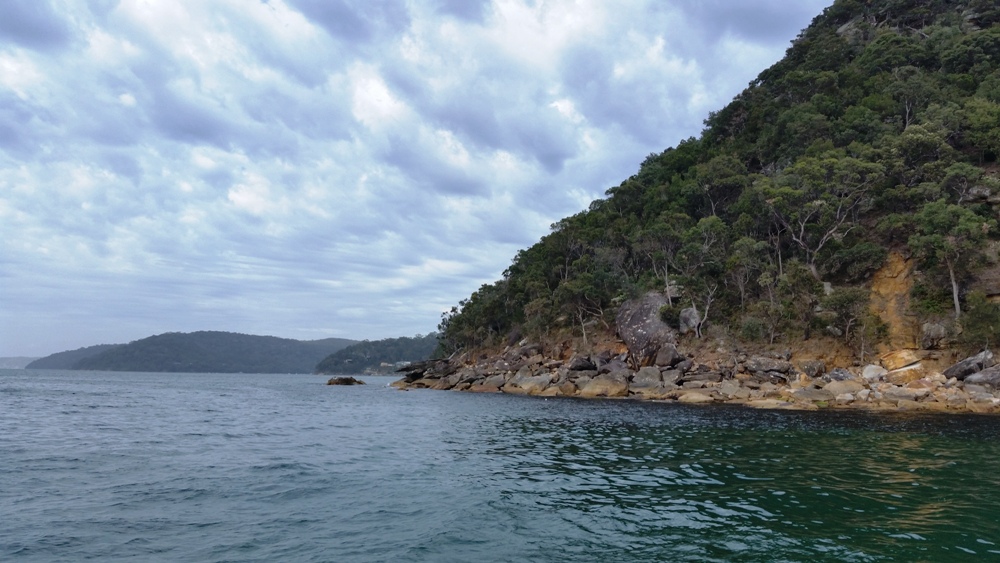 Figure 5 View to the south from a boat off West Head Beach. No alternative landing place nearby is visible.
Resolute Beach is not visible until rounding the second point after West Head.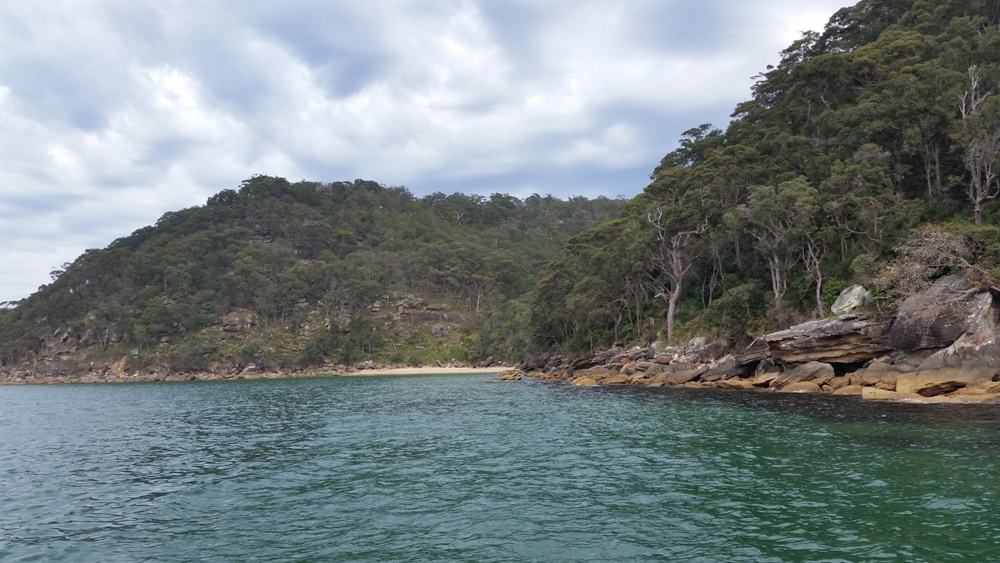 Figure 6 Resolute Beach comes into view gradually only after rounding the southern headland of West Head Beach.
No rocks at Resolute, only sand
In contrast to the approach to West Head Beach, Phillip and his crew would not have needed any directions at all to land on Resolute Beach, even with poor visibility during squalls. Resolute Beach is a 60 metre long sandy beach, wider than West Head Beach and clear of any rocks that might obstruct an approach.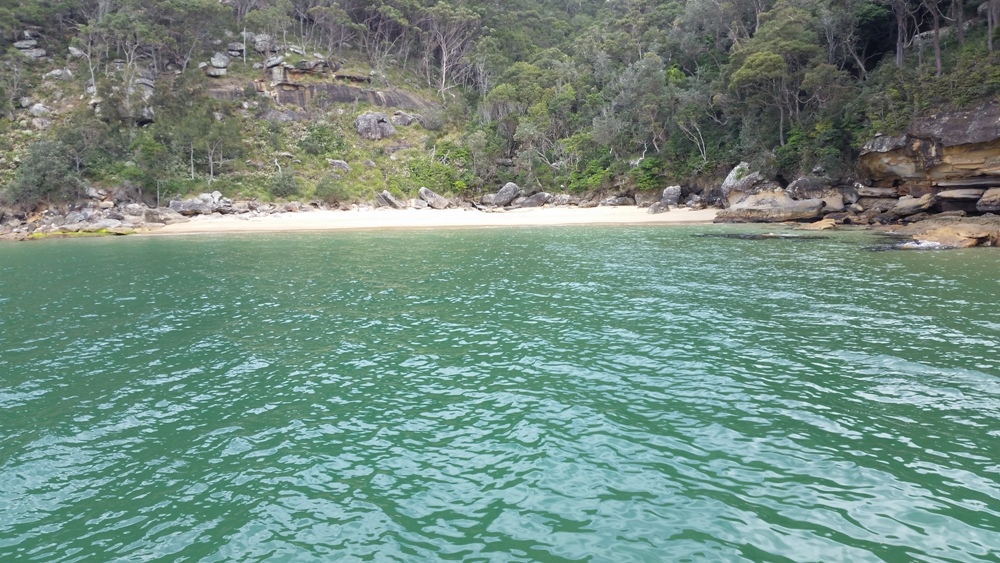 Figure 7 View of Resolute Beach from Pittwater.
Resolute Beach is therefore not consistent with the descriptions of both Phillip and Bradley of their first landing and campsite in Pittwater.
Phillip's campsite
In his journal Phillip states: 'When this Old Man saw us prepare for sleeping on the ground and clearing away the bushes, he assisted.'
On our land-based investigation, we found that West Head Beach has quite a large area of gently sloping ground, just above the beach. This ground would have provided ample space for tents for the 16 party members as well as protection from the southerly wind by the headland.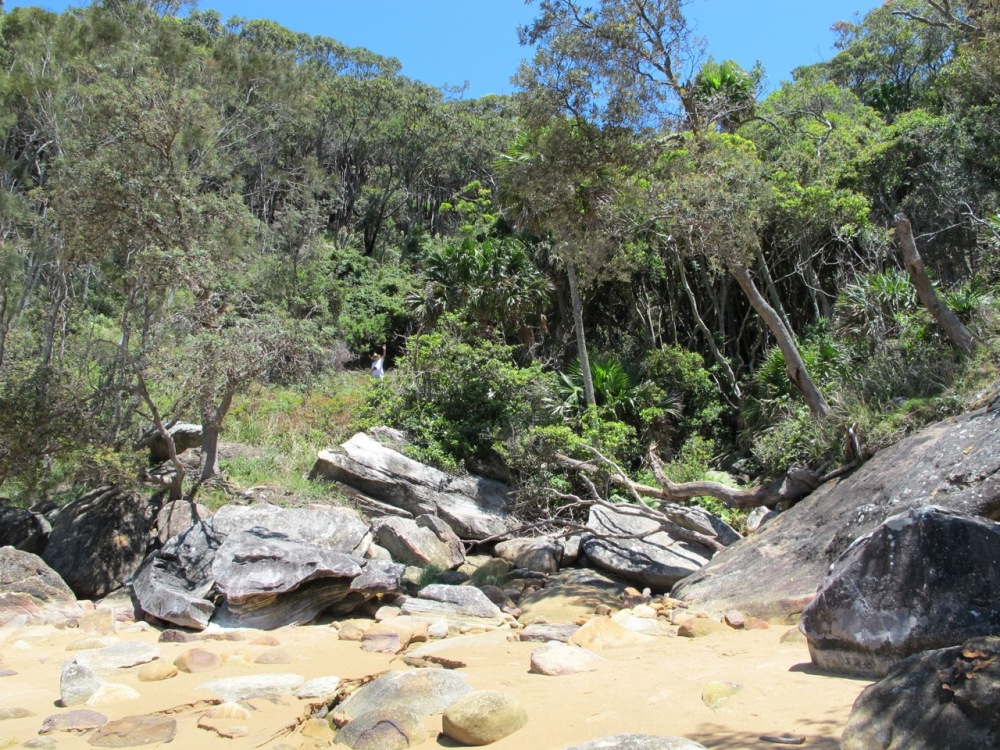 Figure 8 Location of Phillip's likely campsite and adjacent fresh water stream.
Today the ground is lightly covered with bracken ferns and low bush, the kind of vegetation that could easily have been cleared for sleeping purposes. Immediately adjacent to the site is a stream with plentiful water in heavy rain. This stream would have provided water essential for their immediate needs as well as allowing them to top up supplies for their onward journey.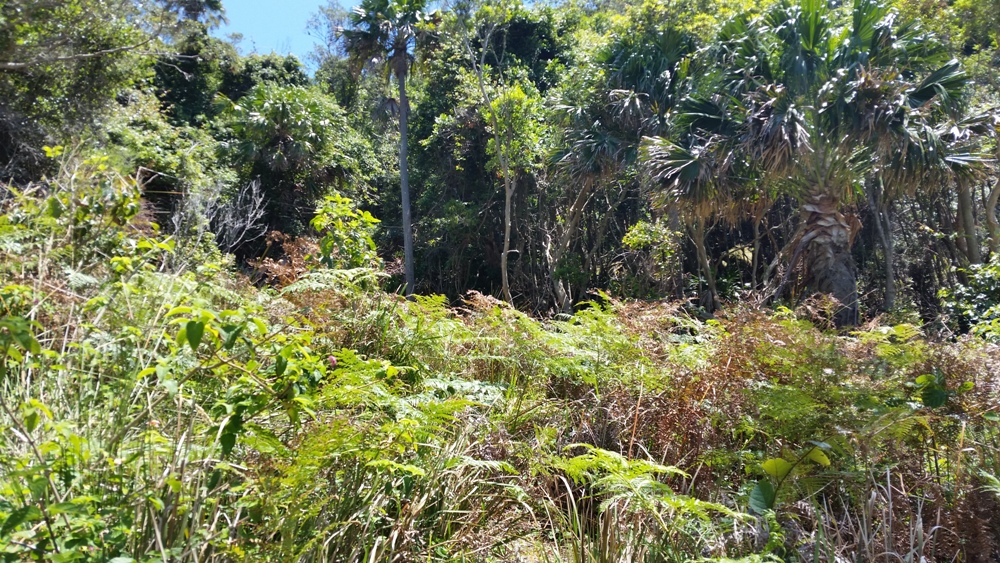 Figure 9 This type of vegetation could have easily been cleared for 'sleeping on the ground'.
The campsite is also within view of the entrance to Broken Bay, and would have been close to their boats on the beach.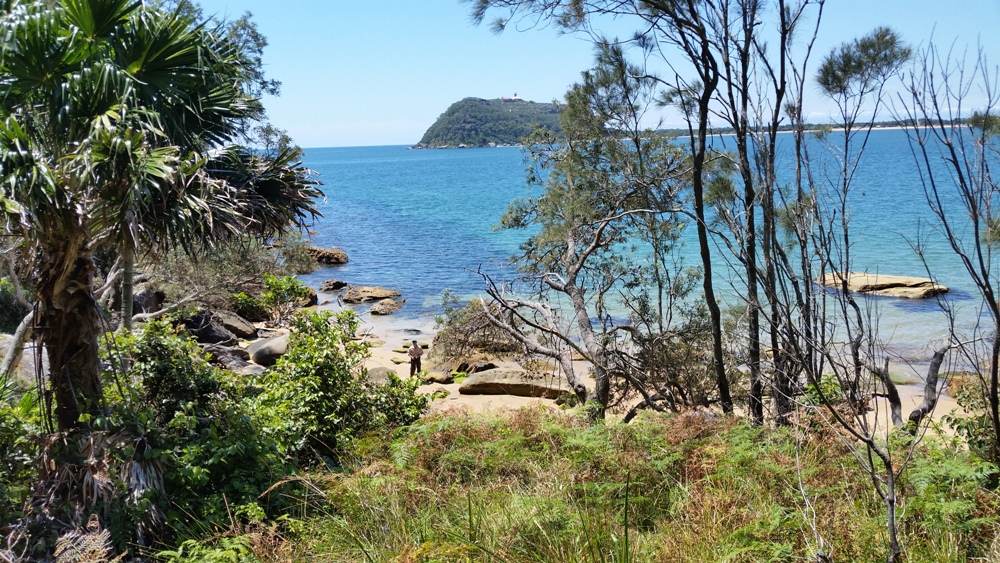 Figure 10 View of West Head Beach, Barrenjoey Headland (the 'So head'), and the entrance to Broken Bay.
The older male aborigine had brought them 'a stick of Fire & some Water signifying to us that the rain was very cold, we gave them fish and 'the Governor exchanged some things for Spears.' (Bradley). Phillip described that the aborigine had taken two officers to a cave 'at some distance', but they declined to enter. 'This was rather unfortunate, as the rain was falling very violently, and the cave was found next day sufficiently large to have sheltered the whole party.'
Examining the area around West Head Beach, Geoff and I noted several caves and rock shelters, including a couple that could be described as within 'some distance' from the campsite. Either of the two rock shelters could have accommodated a party of 16 fairly comfortably. There could well be others of suitable size in the bush.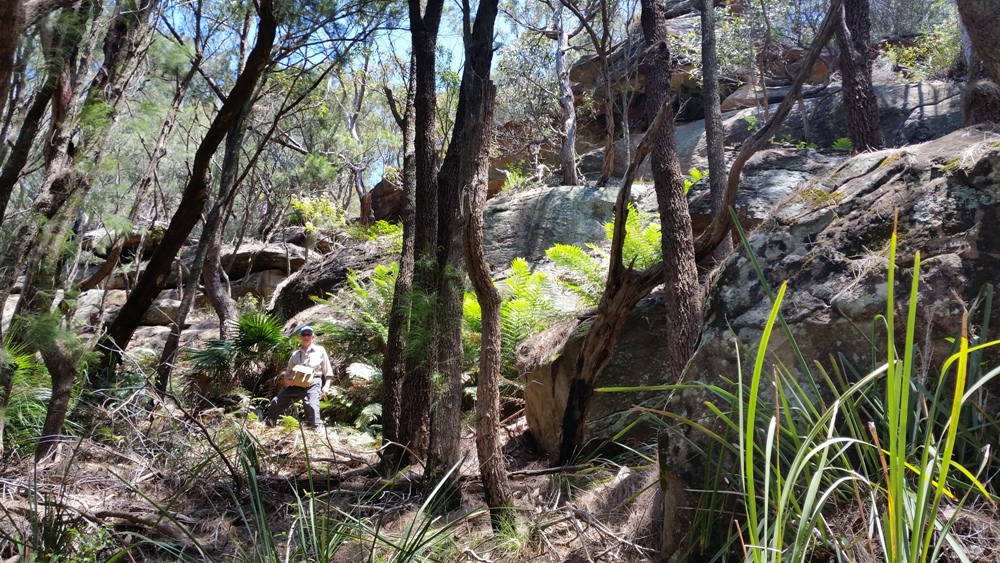 Figure 11 Scene near one of the rock shelters 'at some distance' from the campsite. This rock shelter had signs of aboriginal habitation in the past.
They spent the next few days exploring Pittwater, which Phillip described as 'the finest piece of Water I ever saw'.
Three days later, having had limited success in finding possible locations for growing crops during this initial exploration of the Broken Bay area, on 8 March 1788 Phillip re-entered Pittwater, again coming from the same direction around West Head from the Hawkesbury. Again the weather and wind conditions were unfavourable. As Bradley recorded: 'Wind WNW & SE, Light Breezes, Thunder Lightning and Rain.'
Phillip: '...we returned two days [sic] afterwards to the spot where the Old Man had been so friendly, he met us with a dance, and a song of Joy... I intended to return to Port Jackson the next day...'
Bradley: 'About Noon having finished our superficial examination which was much hindered by constant heavy rains, we returned to a cove at the Outer part of the So. Arm to be ready to go out of the Bay.'
Having explored Pittwater, they would have been aware of other potential places to spend their last night in Pittwater, so why not camp at an easier landing site, say Resolute or Great Mackerel beaches, this second time?
They were planning to return to Sydney the next morning and were entering Pittwater from the north again. West Head Beach is the cove closest to the entrance of Broken Bay to depart. Our view is that Phillip and his two boat crews would by then have been familiar with how to land among the rocks at West Head Beach. They would have also known that there was a cleared campsite there, with a fresh water supply. And the same friendly old man was there to meet them with a welcome at the same 'spot'.
While it is not possible to be certain, it seems logical to conclude that West Head Beach was Governor Phillip's first landing site in Pittwater, the first place where he met with the local inhabitants on land, on 5 March 1788, and his campsite for two nights, on 5 and 8 March 1788.
It is both fortunate and fitting that a location of such shared historical significance is preserved in a National Park for all to enjoy in its natural state, largely untouched since March 1788.
Figure 12 `SW. Arm of Broken Bay New South Wales from an Island at the Entrance. Sepr 1789' . Courtesy Mitchell Library, NSW, Image No.: a3461014. Illustration by Bradley from Lion Island looking south. From left to right: Barrenjoey Headland ('So headland of Broken Bay'), Pittwater ('So Arm), West Head, Hawkesbury River ('SW Arm').
References
Bradley, W. A voyage to New South Wales, 1786-1792.
Phillip, A. The Voyage of Governor Phillip to Botany Bay. First pub. 1789.
Shelagh and George Champion. Manly, Warringah and Pittwater: First Fleet Records of Events, 1788-1790. No.3: Journey to Broken Bay by Water 2nd to 9th March, 1788. 1990.
Note: Where bold appears in quotes, this is our emphasis throughout.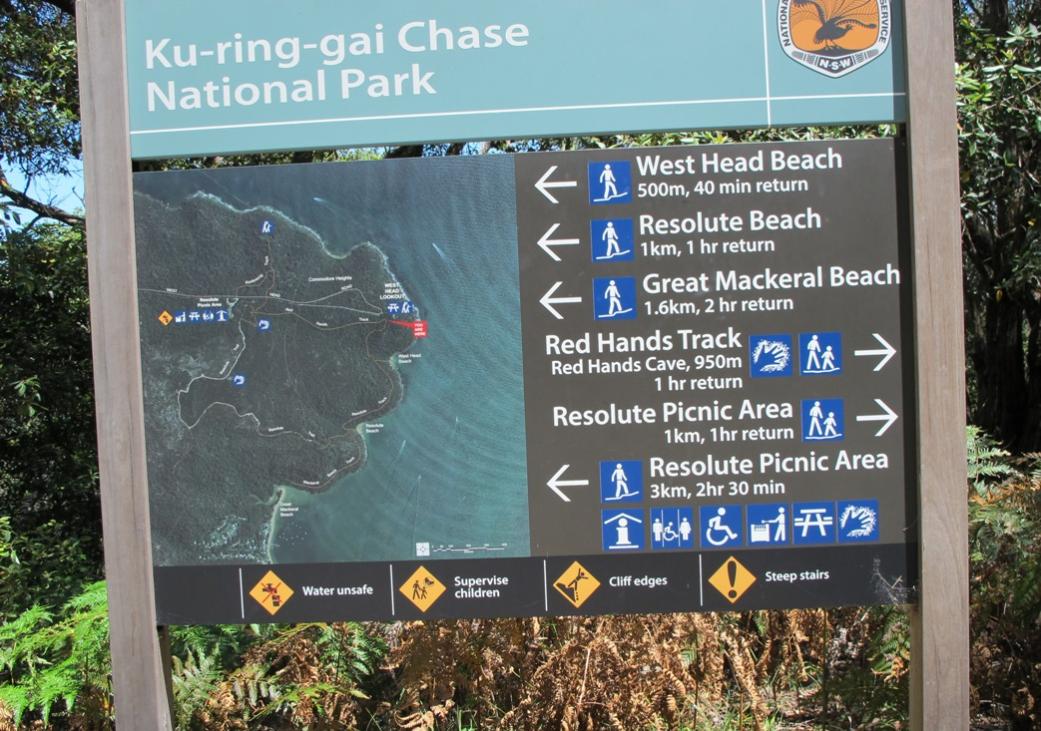 GOVERNOR PHILLIP's FIRST LANDING SITE, CAMPSITE AND CONTACT WITH LOCAL ABORIGINES IN PITTWATER: THE CASE FOR WEST HEAD BEACH BY Roger Sayers and Geoff Searl, 2016.